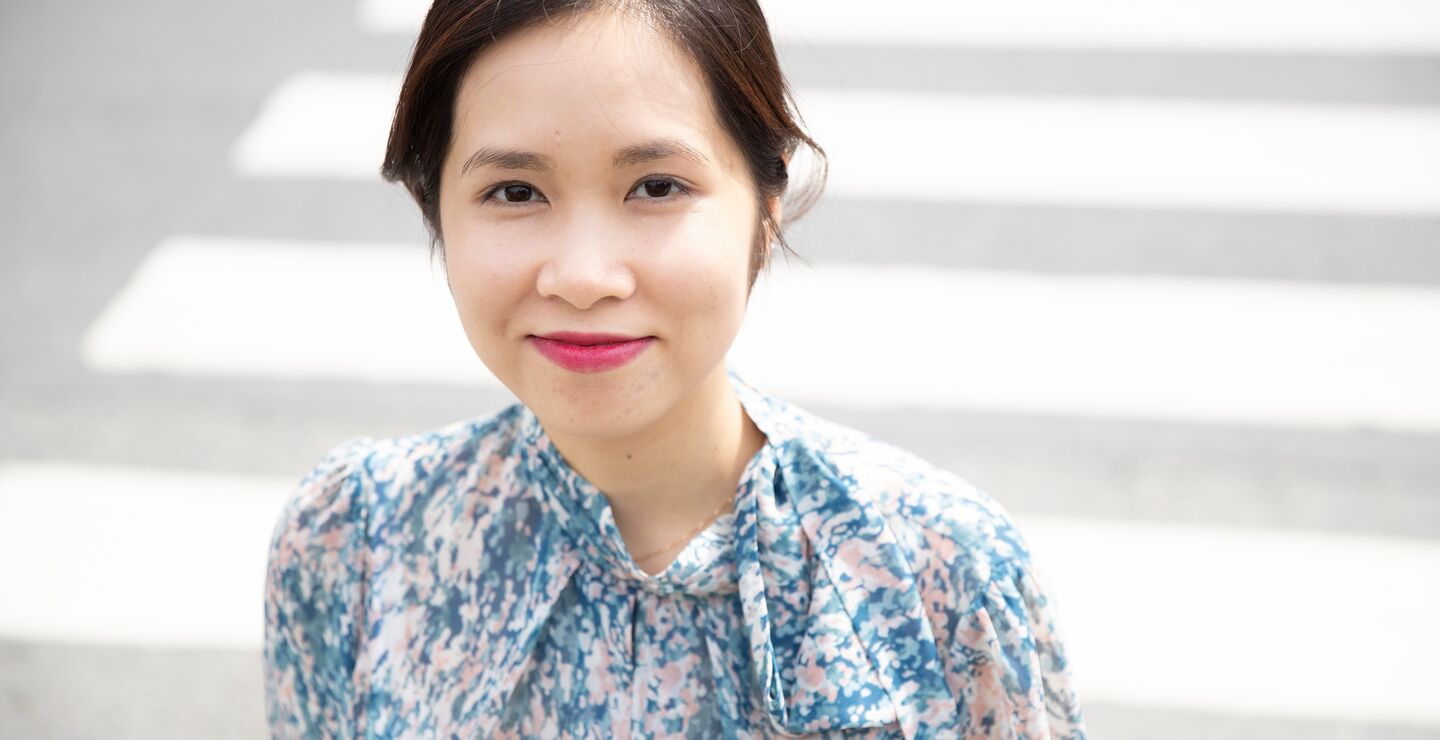 The award is one of the most prestigious awards of the European Marketing Academy and goes to doctoral work with high potential contribution to marketing thought. The EMAC/Sheth Foundation's aim is to recognize and encourage emerging talent within the field of marketing.
Hoang defended her PhD at BI in 2019, and is currently a Research Fellow at Nanyang University in Singapore.
‒ It is my honour that my doctoral dissertation is recognized as one of the best doctoral dissertations in the field of marketing across Europe this year. I feel extremely grateful to my doctoral advisors, professors Luk Warlop and Klemens Knöferle, and to everyone at the Department of Marketing at BI. I believe that this award win is a team effort. I have earned it thanks to the all the wonderful support from my colleagues at BI, says Hoang.
Read more about Chi Hoang's findings in this article from 2019: Ads that make us laugh, can also make us buy
‒ Exceptional
According to her advisor, Professor Luk Warlop, her achievement is nothing short of historic.
‒ Chi's award is exceptional in two ways. First, these awards typically goes to students from some of the absolute top research schools in Europe. BI is now part of this list. Secondly, in all these years, the award went almost exclusively to quant modelling research. Only once has it ever been awarded to someone doing consumer research. Chi is one of the very few young consumer researchers in Europe who has gotten this award, Warlop explains.
He also shares some background on Hoang's research, possibly explaining why the jury deemed her work the most impressive in 2020.
‒ Chi develops a new perspective on the use of humour in advertising. While humour is well studied as a brand persuasion tactic, Chi found that the humour in these ads could also increase general competence perceptions of the advertising firms.
Best among 42 submissions
The submissions for this year's award went through a review process under the guidance of a selection committee, which selected three finalists to present their work. Hoang emerged as the winner after the committee considered her work to be the best of this year's 42 submissions.
The 2020 jury consisted of Prof. Eitan Muller (New York University), Michael Haenlein (ESCP Berlin) and Ajay Kohli (Georga Tech). Hoang's first prize comes with a check for €5000 sponsored by the Sheth Foundation, and her work will be spread through their channels to the global academic marketing community.
Line Lervik-Olsen, Head of the Department of Marketing at BI, was also among the many people to congratulate Chi and her advisors.
‒ This is simply a fantastic achievement and the very best marketing of BI that we can get.