The consortium, which is called DeepTech Alliance, is an international initiative to help tech startups get access to better and more specialized accelerator programs, easier market access and funding. The overarching ambition is to link the most advanced ecosystems for innovation in Europe to jointly support deep tech startups with high growth potential and facilitate for their success.
"Deep tech" companies possess fundamental engineering innovations based on scientific advances and discoveries.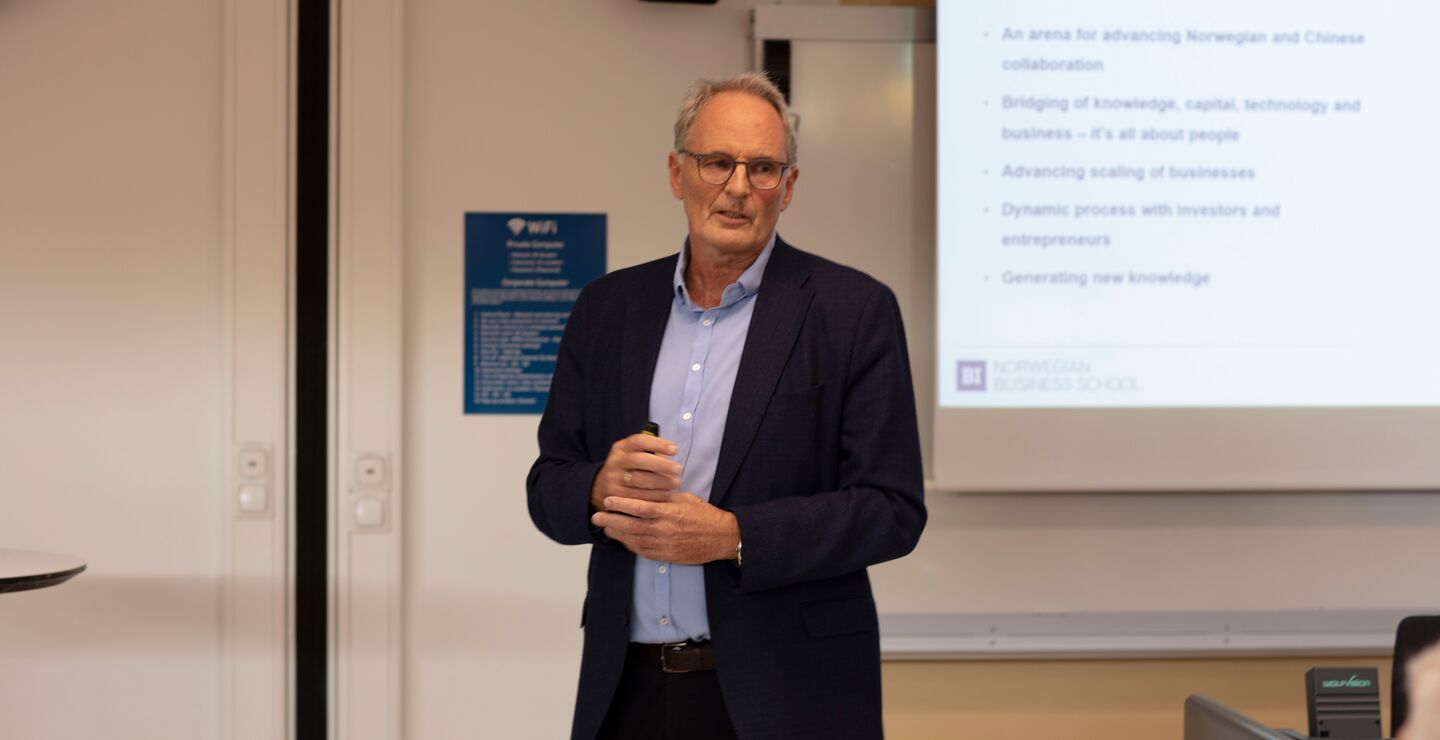 "This initiative connects BI and Kongsberg Innovation with some of the world's leading technical institutions and innovation hubs, which can contribute with knowledge, network and a platform to help Norwegian technology companies to achieve their international growth potential," says Professor Per Ingvar Olsen at BI Norwegian Business School.
Prestigious technical universities
DeepTech Alliance consist of eight partners, in addition to Kongsberg Innovation, from several European countries: Drive Technion Accelerator from Israel, ieLab from Switzerland, Future Box from Denmark, Hello Tomorrow from France, PoliHub from Italy, UnternehmerTUM from Germany and Things from Sweden.
These are all accelerators who are connected to some of the most prestigious technical universities in the world, such as Technion, ETH Zürich, Technical University of Denmark, Politecnico di Milano, TU München and KTH Royal Institute of Technology.
The purpose of the DeepTech Alliance is to create an international collaboration and innovation platform where university associated accelerators and incubators, deep tech startups and innovative industrial companies are connected to develop new solutions for the future industry.
"As BI joins this alliance, we profoundly strengthen our position in the ecosystem of innovation and our ability to support Norwegian tech companies for global scaling. We also seek to strengthen our academic capacity through collaboration with the institutions in this premier alliance," says Provost for Innovation at BI, Professor Amir Sasson
4.0 accelerator
In August, the alliance will run an industry 4.0 accelerator program to help startup companies to expand business opportunities in new European markets.
Industry 4.0 refers to the fourth industrial revolution, which affects manufacturing process and comprises advanced technologies that capture, optimize, and deploy data. Participating companies are expected to come from industries related to automation, sensor technology, big data and analytics.
25 Norwegian deep tech startups have applied for the program and are now being evaluated for participation.