News
And the winner is...
2 November 2021
To encourage students to state their own opinions about sustainability, BI invited its master students to participate in an essay competition. The winners are given fame and fortune.
This year, the students in the mandatory master course Ethics and Sustainability in Organizations were asked to argue for or against the statement "Corporations' focus on sustainability contributes to a sustainable future."
While many corporations are actively pursuing the UN Sustainable Development Goals, there are still numerous examples of companies misusing the SDGs for greenwashing.
- In this essay competition, we ask the students to apply what they have learned in the course, critically reflect about corporate sustainability and take a personal stand of companies' attempts to become more sustainable, says Caroline Ditlev-Simonsen, one of the Professors responsible for the course.
Addressing the challenge of corporate sustainability
- The winner essay addresses a major problem for many established businesses. Although companies are doing various efforts towards sustainability, their business model basically remains the same, says Andreas Friis, Founder & Executive Director of Sustainability Hub Norway (S-HUB).
He made up the jury together with Yngve Kveine, BIs Executive Vice President Communication and Caroline Dale Ditlev-Simonsen, Professor of sustainability and corporate responsibility.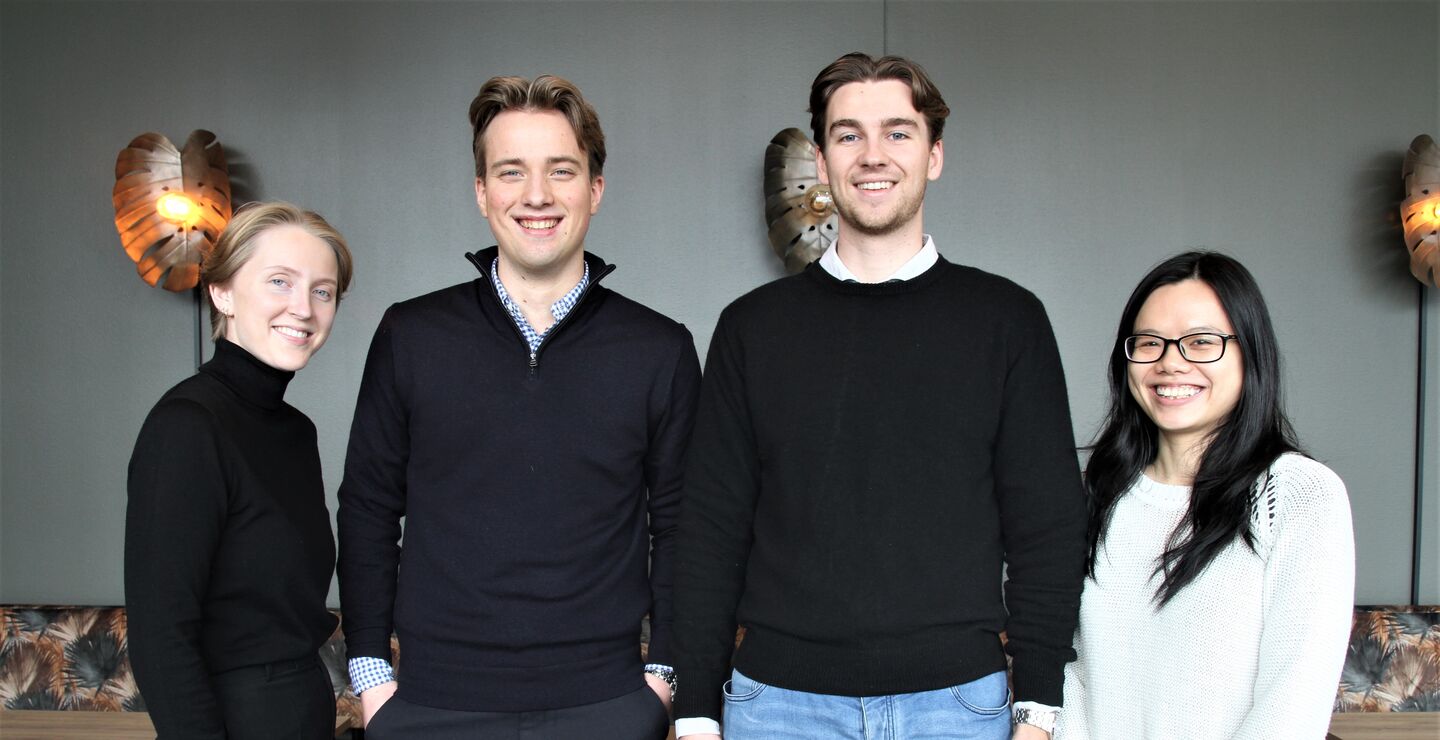 The four authors of the winner essay are all students based at Campus Bergen (from left in photo), Martine K. Nilsen, Torger Dyrnes, Herman Rognaldsen, and Vy H. Nguyen. Together they won the prize of 5000 NOK, and their essay will be featured in BI business review. In addition, four essays were chosen as runner-ups due to their balanced sustainability criticism and elegant writing style.
Read the winner essay: Does H&M genuinely contribute to a sustainable future?