This is the second consecutive year BI students win the award, which is an incentive for students to write outstanding Master thesis in financial economics.
The award may be up to NOK 25 000 per student, and the winners get the opportunity to present their thesis at one of Norges Bank Investment Management's international offices.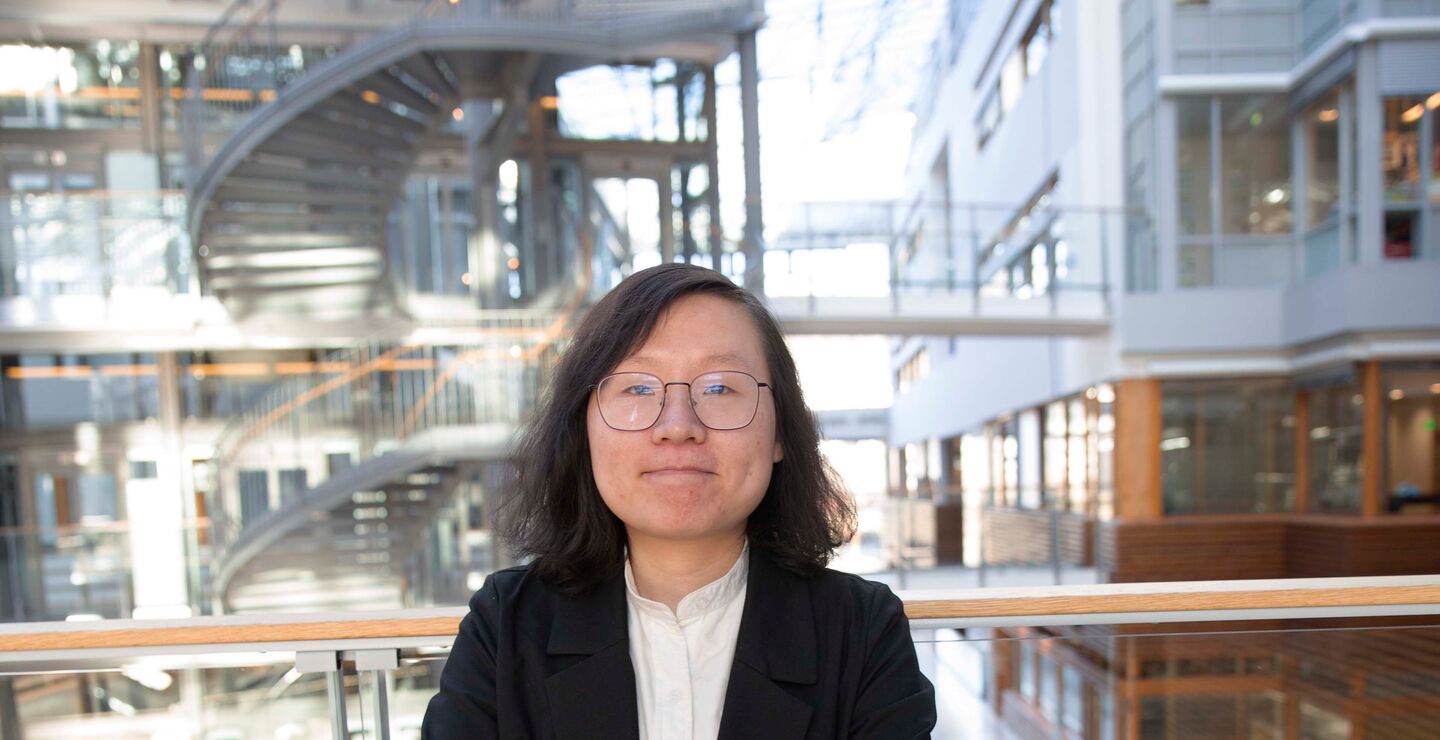 "We were both overwhelmed with joy and excitement when we received the e-mail from NBIM. The whole thesis period lasts over a year, so we really regard this award as an acknowledgment and recognition for our hard work", says Nguyen and Leng.
The 2021 NFI Master's Thesis Award Committee consisted of Bruno Gerard (BI), Frode Kjærland (NTNU), Francisco Santos (NHH), Michael Chin (NBIM), and Bernt Arne Ødegaard (UiS) (chair).
Nguyen and Leng graduated from BI's MSc in finance in 2021, after which Leng moved back to China to start as an Equity Research Analyst, whilst Nguyen landed a position at Norges Bank Investment Management (NBIM) as an ESG analyst.
"Winning the award motivated me to work in the sustainable finance field and as an ESG analyst I can contribute to the improvement of incorporating ESG factors into responsible investment, such as integrating ESG variables into valuation models for better risk assessment of companies", says Nguyen.
Financing ESG activities through sustainable loans
With both being interested in sustainable investment, they wanted their thesis topic to be related to ESG.
"In our first discussion with our supervisor, professor Tatyana Marchuk, suggested the green lending topic and encouraged us to start looking into it. We thought this topic is new, challenging, and we couldn't find any previous literature working on this sustainable lending", says Nguyen and Leng.
ESG has become an important component in the transition to a low-carbon economy, and sustainable loans emerges as a new instrument that can finance ESG-friendly activities in the context of a growing public consciousness about sustainability.
"An increasing number of corporations strive to integrate a wide range of ESG factors into their business models, especially after the COVID-19 pandemic. However, there is no definite answer for the question of whether ESG engagement increases firm value", says the two authors.
"Yujie and Ha's thesis is concerned with a highly relevant research area of green and sustainability-linked corporate lending, focusing on market reactions to loan issuance announcements. Importantly, the results indicate that "green" projects, although beneficial in view of climate change issues, are perceived as costly investments by shareholders. Understanding these trade-offs is crucial for developing sustainable business practices", says Tatyana Marchuk, Assistant Professor at BIs Department of Finance.