News
BI Norwegian Business School partners with Oslo Business Forum
17 June 2022
BI Norwegian Business School partners with Oslo Business Forum (OBF) and contribute as a knowledge partner over the next three years.
This conference is combining knowledge, people, and the experience of some of the world's best business experts. OBF's aim is to develop leadership skills and businesses and to become one of the most significant business conferences in the world by 2025.
BI is a proud knowledge partner, and we will contribute with our research and knowledge. It is important for BI to be present where the business community meets, and OBF is an important arena where we convey our research and show our relevance to the business community.
"Knowledge has never been more important and OBF has created an important arena for knowledge sharing and research dissemination" says Yngve Kveine, Executive Vice President Communication at BI.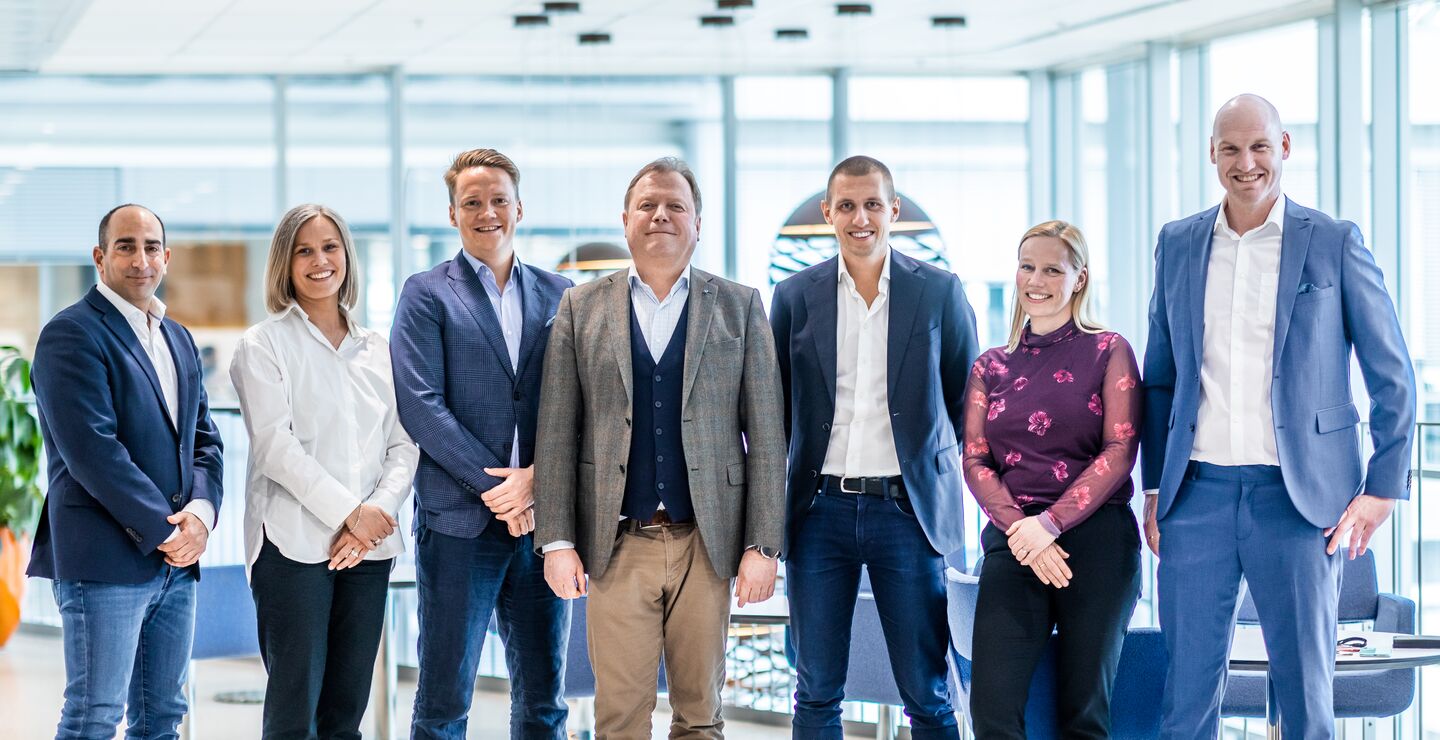 Amir Sasson, Mette Winger Eide, Christoffer Omberg, Inge Jan Henjesand, Marius Røed Larsen, Birte Marie Horn-Hanssen and Yngve Kveine


The contract is coordinated by the Outreach department and during the coming months BI will establish an Advisory Board consisting of faculty from across departments to exchange insights and research knowledge and contribute to amplify the content of this conference.
At this year's conference OBForum2022, BI will have Nick Sitter, Professor at the Department of Law and Governance, as main speaker at the Fireside Stage. BI will also be present in the lounge area where our faculty will facilitate discussions on topics presented at the main conference.
We are also happy to announce that we will be able to give back to our students and alumni some of the content from the conference through streaming to classrooms and digital platforms.
For more information about this partnership, please contact: