Advantage
A tech adventure from Halden
9 September 2019 - Eivind Lindkvist Johansen
Starting a new company is easy; the hard part is getting it to grow. For Knut H. Johansen and eSmart Systems, part of success entails some failure before reaching the goal line.
eSmart Systems has its international headquarters in the Remmen Knowledge Park near Halden. Inside its offices, their employees develop innovative smart technology primarily for the energy sector.
Their software is used to find malfunctions and errors in power grids using drones and advanced data analysis.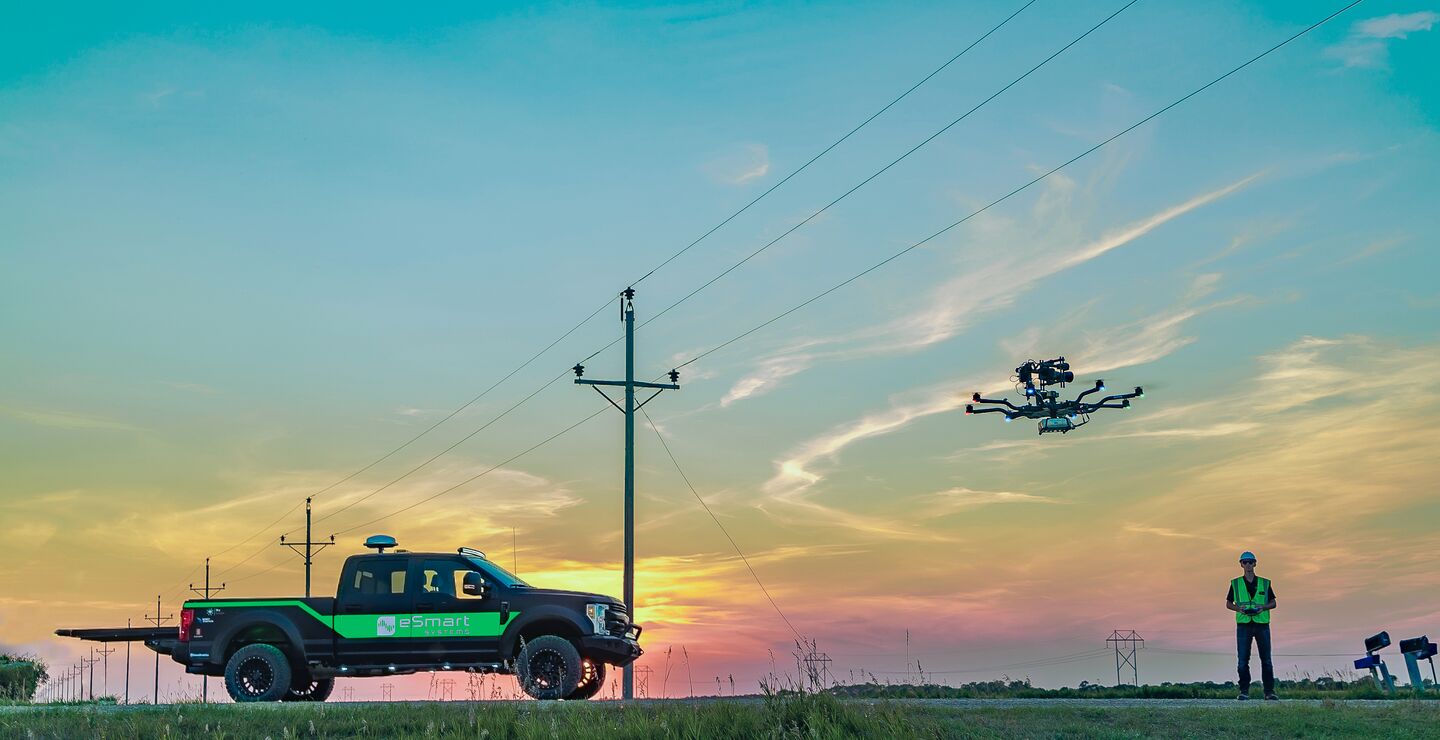 "Fully automated, without any human intervention", explains Knut H. Johansen, who founded the company seven years ago.
In 2017, when hurricane Irma hit the southeast coast of the United States, eSmart assisted local authorities with locating malfunctions in the power grid, in order to help affected citizens with getting their power back much faster. Today, the Halden company's technology is considered world-leading in its field, but its many different possible applications has also produced certain challenges.
"Our platform can be used everywhere, from smart cities to health care, transport and energy. We learned a lot from this, but we also realised that our focus had been too broad, causing a slow-down in our development and market activities."
MEETING AN ENTREPRENEURIAL GURU IN USA
Their ambition to enter several new markets led to a rather large project portfolio. That meant focusing less on scalable products that could be implemented for customers right away. Johansen admits that this was not an optimal solution.
"We were obviously faced with a challenge by not being able to scale fast enough."
Eventually, this contributed to Johansen and several colleagues' decision to go to Boston and MIT in 2018, in a quest to learn from serial entrepreneur Bill Aulet. The American is an experienced entrepreneur with several successful start-ups under his belt, and is considered one of the world's leading experts on global entrepreneurship.
"Aulet's book, Disciplined Entrepreneurship, has more or less become a bible to us."
The trip to Boston was part of BI's 100ScaleUPs programme, where eSmart Systems was one of eight participants. The objective of the programme is to help existing start-ups scale their product and company internationally. In Boston, eSmart was told to find their beachhead market (see the fact box), by focusing on fewer products and directing these at specific target groups.
"This helped us to develop our scaling strategy, which in turn allowed us to focus our efforts and develop two specific products to gain positions in two markets in the next few years."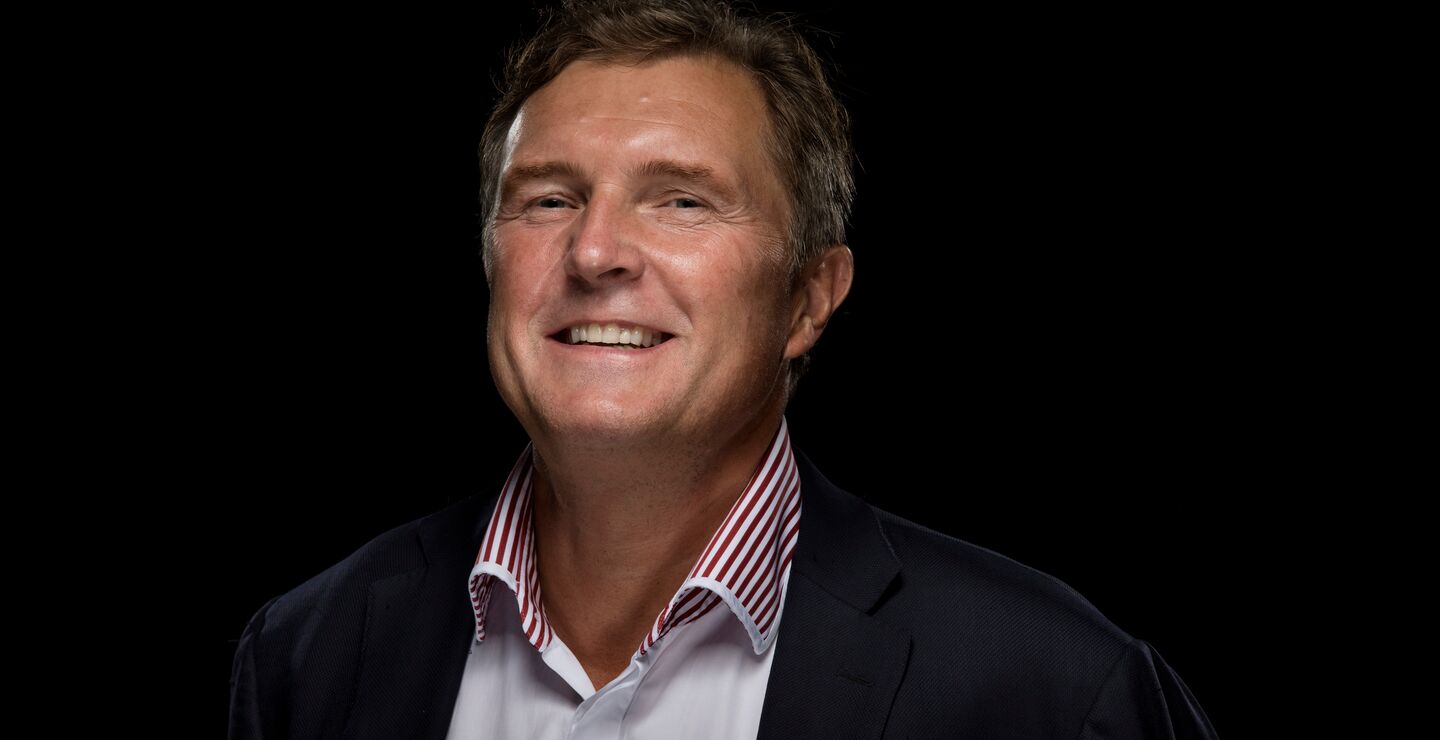 MILLIONS IN SUPPORT AND NEW PROJECTS
In the last year, everything has gone nowhere but up for the Norwegian entrepreneurs. This January, they raised more than $16 million from investors, with most of it coming from Equinor and Nysnø. Johansen describes both as great owners to have on their team.
"Besides bringing much-needed capital, they also offer expertise and networks that help us develop eSmart further, both in terms of commercial and sustainable activity"
According to Norwegian newspaper Dagens Næringsliv, eSmart is now worth north of $77 million after the last shareholders came on board, which according to the newspaper has seen the company double its value in two years. A real international breakthrough might be very close, Johansen reveals.
"Recently, we have started working with with ten of the world's largest energy companies on pilot projects to test our product in their grids. If we manage to sign long-term agreements with these operators, we will for all practical purposes be the market leader within AI for the energy sector and infrastructure inspections."
He believes it is typical of Norwegian companies to be successful at home while struggling to enter foreign markets.
When we asked Johansen to reveal why eSmart has been so successful in terms of global growth, he gives three key reasons:
"Hard work over time, an extremely talented team and confidence that cloud technology, large amounts of data and artificial intelligence will change the world."
eSmart Systems
Delivers data analysis and equipment monitoring software for power grids using artificial intelligence and real-time data, mainly for the energy sector
Founded in 2012
Headquartered in Halden, Norway
Offices in Denmark, Great Britain and the United States
75 employees
Partners with Microsoft
Kongsberg Digital is still the biggest owner after purchasing 150 million kroner in shares in 2019, followed by Equinor and Nysnø
One of eight companies from BI's 100ScaleUPs programme, from the class of 2018
Bill Aulet and the Beachhead market
Where does the name come from?
The word Beachhead was taken from the name of the place the allied forces landed in Normandy on D-day 1944, a decisive military operation of great strategic importance for the outcome of the Second World War.
Bill Aulet on beachhead markets:
The place where a company decides to start its invasion of the market, based on where the they think the key target group with the ability to pay for their product is located.
In practical terms:
Aulet uses Smart Skin Care as an example in his book, Disciplined Entrepreneurship. The company developed technology in which the active ingredient in a medicinal ointment would be released into the skin gradually. They started working with hospitals first before they understood that what they really needed was a market with fewer competitors and more specific target groups. They found the answer in the billion dollar industry of sunscreen lotions. The product was launched among triathletes who required a sunscreen lotion that functioned for long periods of time. The sporty target group were also great ambassadors when the company aimed to market the product to new customer groups.
Sources: Disciplined Entrepreneurship: 24 steps to a Successful Startup, Bill Aulet MIT Sloan Executive Education innovation@work Blog, 21 January 2014