A fresh perspective
Name: Sara Trajchevska
Country: Macedonia
Programme: Master of Science in Finance
Who wouldn't want to live in one of the world's most egalitarian countries?
The reasons why I chose Norway were:
Equality, work-life balance, democracy, equal opportunity and sustainability.
Fjords, mountains, waterfalls and polar bears - spending time in the magical nature is the perfect way to battle stress!
Safety and a high quality of life - Norwegians are content with what they have, value their culture and strive to improve.
Low unemployment rate, which is important for master students who want a job after graduation.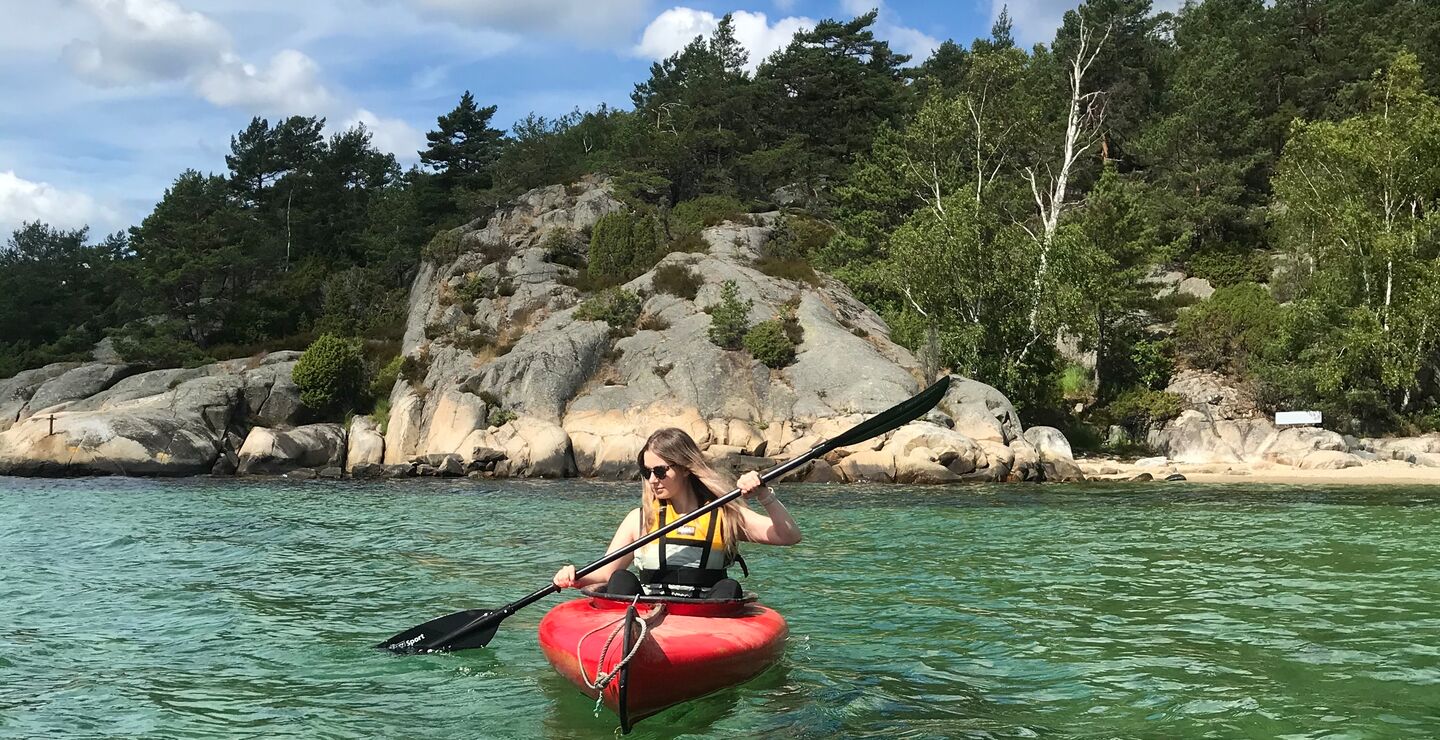 Reduce, reuse and recycle - Norway's devotion to sustainability
Every single person I know here is devoted to living as sustainably as possible. They buy goods only when truly needed, recycle plastic bottles, compost waste and opt for second-hand products. There are a wide range of services that enable Norwegians to live more frugally and sustainably - far more than other countries.
This sustainable mentality can also be found in the business landscape. Every single Norwegian company strives to lead by example by driving change in the community - whether it's by investing in renewable projects, offering flexible work hours or empowering underrepresented groups.
The Norwegian way of living has completely changed my own lifestyle. I started to recycle, compost, reuse, take regular walks in nature, be more content and open-minded to change.
BI's professors think outside the box and see the bigger picture
At BI I've learned…
...to be more well-rounded and self-driven.
...to be proactive, adaptable and a critical thinker.
...to think outside the box, spot what others miss and see the bigger picture.
Not a lot of universities can pull that off.