EU Horizon 2020
VU team
The Vrije Universiteit (VU) Amsterdam will bring into the project their expertise in media psychology and the sharing economy.

The team will in particular look at matters of impression and boundary management. The Amsterdam team will take a leading position in our exploration of privacy in the sharing economy.
Giulia Ranzini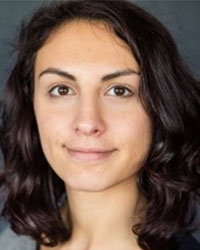 Giulia is an assistant professor at the Department of Communication at the Vrije Universiteit. Her work is in the fields of technology-mediated communication and media psychology, and her main focus is on self-presentation online, privacy and interpersonal relationships on social media. Giulia's background is in economics, and she received a PhD from the University of St. Gallen (Switzerland).
Ivan Vermeulen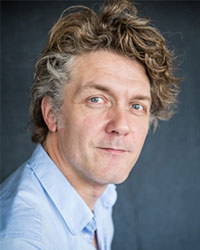 Ivar Vermeulen is associate professor at the Department of Communication Science at VU Amsterdam. He studies persuasion in an online context, and issues relating to trust and trust building online. He received his PhD at the Institute for Logic, Language, and Computation at the University of Amsterdam in 2003. He is also the director of the Network Institute, one of the VU's largest interdisciplinary research institutes, dedicated to studying the interaction between digital technologies and society.