#NORA convened a high-profile group of researchers and communication directors/heads to discuss latest research insights on the digital transformation of the communication function. #NORA director Alexander Buhmann (Associate Professor of Corporate Communication at BI Norwegian Business School) and Amir Sasson (Professor of Strategy and Provost for Innovation and Outreach at BI Norwegian Business School) kicked off the day.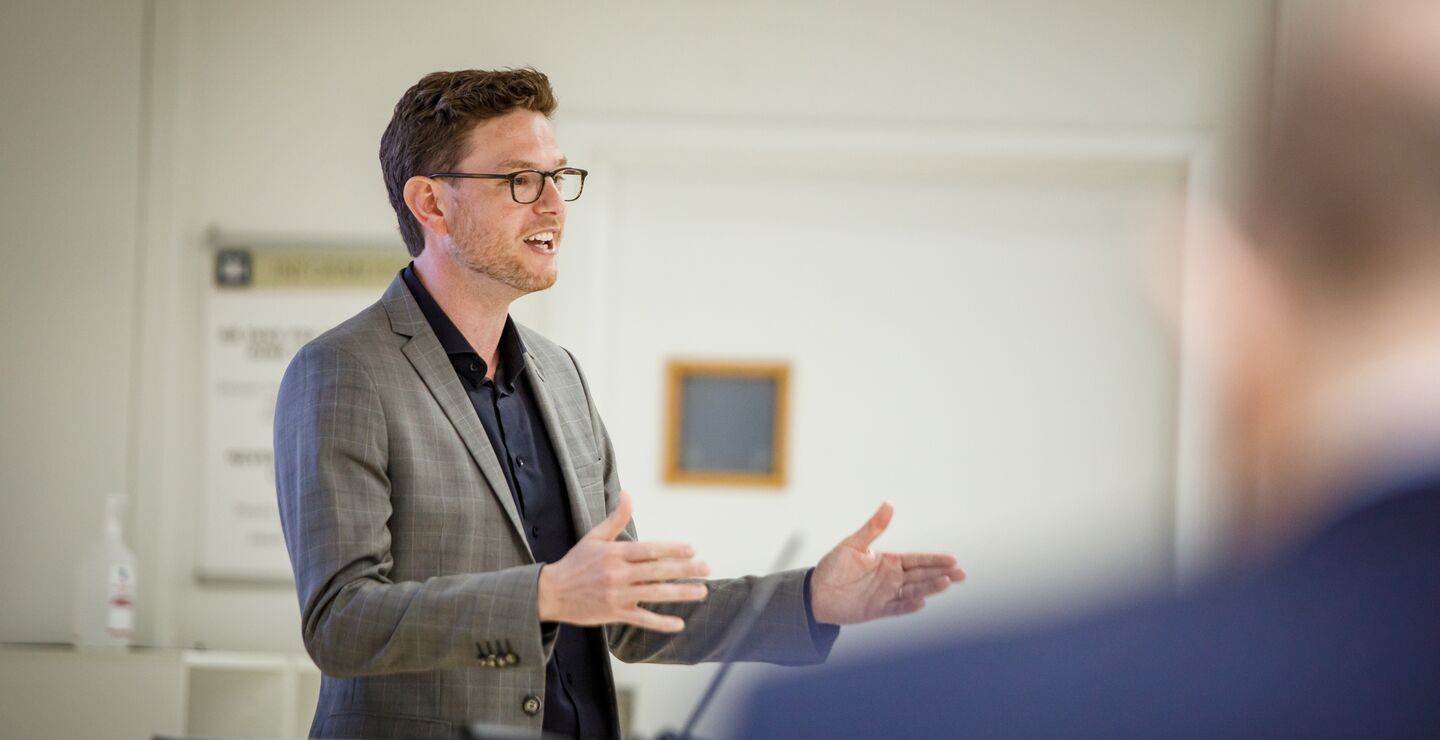 They highlighted the value of practice/research partnerships and pointing to how the new #NORA 22-25 strategy aims for building value for corporate partners and researchers through:
Mutually beneficial, long-term partnerships between researchers and executives.
"Nordic added value" through research and transfer with a clear regional focus.
Increased career support for talent and emerging scholars.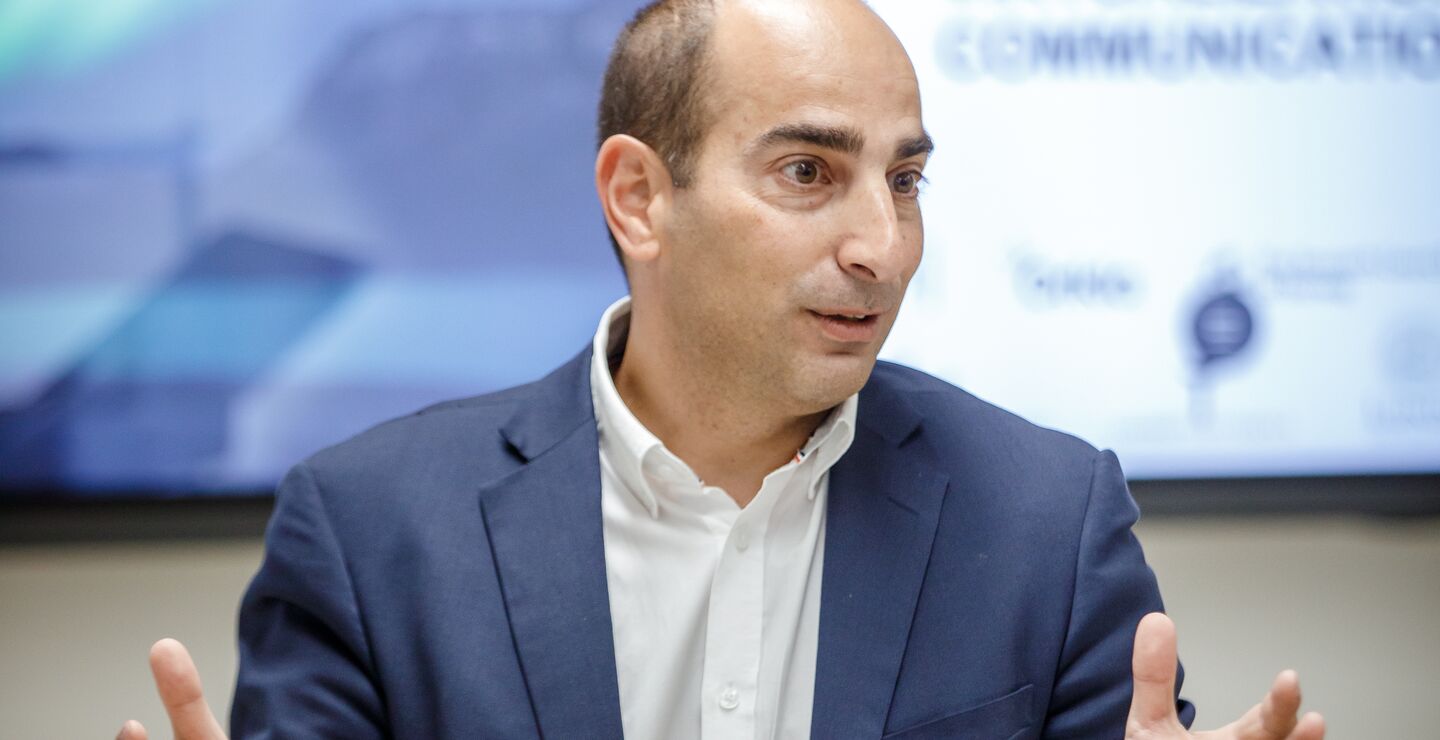 During a first seminar element, Ansgar Zerfass (Professor of Corporate Communication at Leipzig University & Professor II at BI Norwegian Business School) shared recent research insights on digital transformation of communication management, including the following highlights:
Distinguishing between digital corporate communications (the use of tech to improve communication) and digitalization of communication management
Data from the European Communication Monitor showing the divide among communication professionals regarding the potential impact of CommTech
The role of new technology in monitoring (e.g., aitastic.com) and content creation (e.g. synthesia.io) including the positive use of deep fakes to produce video content for internal audiences, and the promise of holoportation technology.
A framework for mapping the dimensions of digital transformation of communication, distinguishing between CommTech and OrgTech, Primary and Support activities.
Importance of focusing on the non-tech aspects of digital functional transformation focusing on tasks, processes. Ansgar stressed the need, however difficult, to map and understand the communication function's key processes and the individual stakeholder journeys. Only once this is clear, can processes be most effectively digitized.
An overview of the challenges and barriers to success, including:
Technological challenges: important to understand the distinction between "heavyweight" and "lightweight" IT. Ansgar mentioned his tool for software selection in communication management.
Structural challenges: "gigification", agile working (across all challenges this was cited by professional communicators as the most significant)
People challenges: digital mindsets, culture and competencies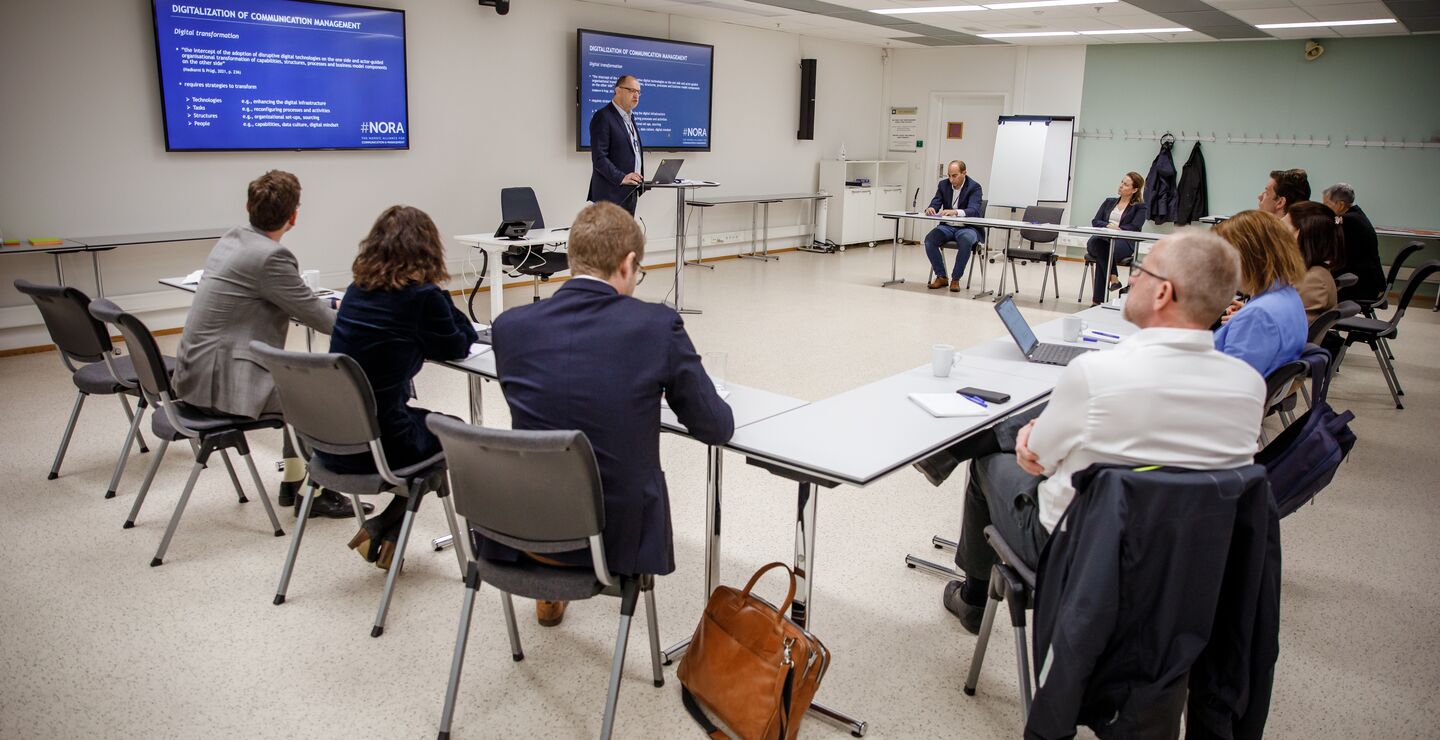 The ensuing conversation with communication leaders validated the research points and challenges presented by Ansgar and brought up specific practical points including:
The fact that digitization cannot be 'owned' solely by IT but is the entire company's responsibility.
The role of legal departments in supplier selection and the distinction between CIOs, CTOs and Chief Data Security Officers.
IT departments as advisors on solutions and more service oriented towards comms.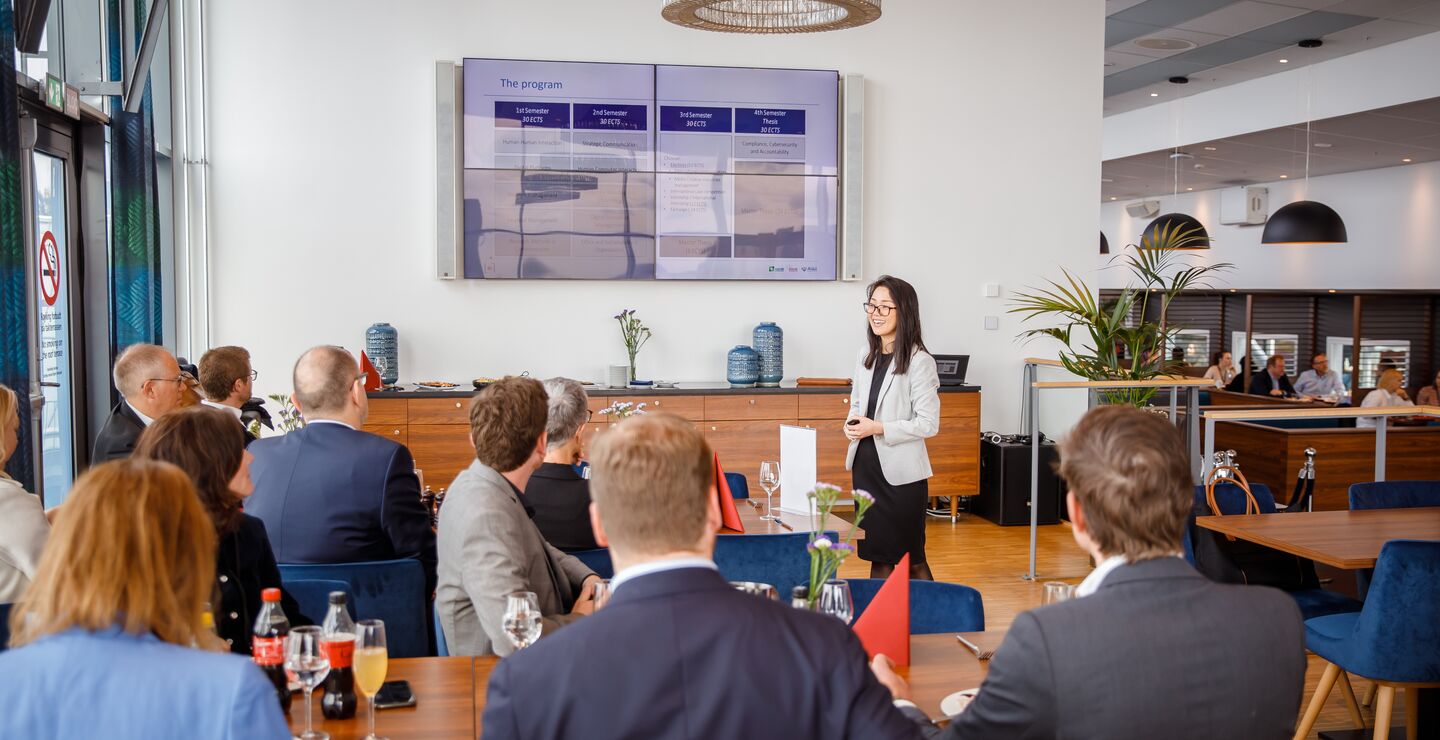 During the second seminar element Vilma Luoma-aho (Professor of Corporate Communication and Vice Dean of Education at Jyväskylä University, School of Business and Economics) presented research and reflections on the topic of leadership in times of misinformation, including the following highlights:
Distinguishing between "faithholders", "hateholders" and stakeholders
Research uncovering the dominant issues when algorithms take over leadership practices: worker experiences, power asymmetry and ethical issues being the most dominant
The evolution of the digital media arenas with virtual, hijacked (hashtags not controlled by the organization), mined (statistics and user data available externally) and rented (e.g., influencers) media becoming more prevalent.
Distinguishing between misinformation (false, but no harm intended), malinformation (harm intended) and disinformation (false + harm intended). Advocate for the focus on misinformation given the difficulty of proving whether harm is intended
Review of dominant ways in which communication is utilized for misinformation, including fabrication of similar narratives, manipulation of existing content and misappropriation
Inoculation theory: protecting an attitude or belief against attempts at influence by applying weakened versions and arguments for future messages
An engaging discussion among practitioners on the above topics ensued following each of the seminar elements, finishing esp. with important learnings on handling misinformation which revealed interesting cases and surprising recent examples of attacks by third parties.