Conference
BI-JAMS Thought Leaders` Conference 2018
BI Norwegian Business School welcomes you to the BI-JAMS Thought Leaders' Conference on Generalizations in Marketing: Systematic Reviews and Meta-Analyses in Oslo, Norway, from June 3-5, 2018.
Welcome
The Marketing Department at BI Norwegian Business School
organizes the Thought Leaders' Conference in conjunction with the Journal of the Academy of Marketing Science's special issue on Generalizations in Marketing: Systematic Reviews and Meta-Analyses, edited by Mark B. Houston and John Hulland.

The aim of the conference is to bring together leading scholars to discuss emerging review papers and meta-analyses in a highly productive environment. You will have the opportunity to present your research, participate in an academic panel, or just listen and network.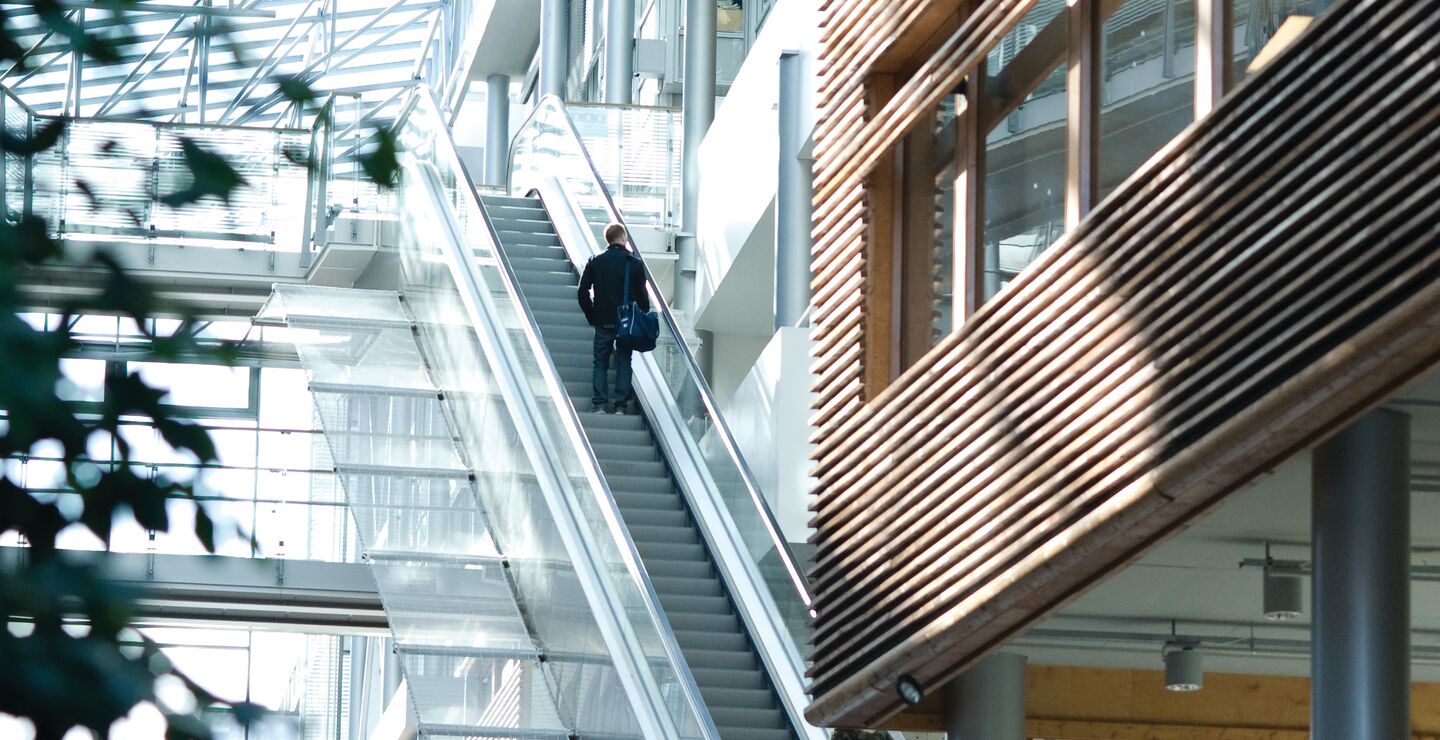 The conference will be hosted at BI Norwegian Business School's state-of-the-art campus, located in the vibrant capital of Norway. Oslo is also a perfect gateway to Norway's stunning nature and landscape if you plan to visit the country before or after the event.

Conference participants who wish to present their research should submit an abstract to the conference co-chairs (see the call for papers section below for details). Proposals will be accepted on an ongoing basis.
We look forward to seeing you at the conference!
Matilda Dorotic, Robert Palmatier, Francesca Sotgiu and Stefan Worm
Conference Co-Chairs
This conference is co-funded with a grant from the Research Council of Norway.

Call for papers
Journal of the Academy of Marketing Science
Call for Papers for a Special Issue and Thought Leaders' Conference on Generalizations in Marketing: Systematic Reviews and Meta-Analyses
Edited by Mark B. Houston and John Hulland.
(related JAMS editorials by Palmatier, Houston, and Hulland 2017 and Hanssens 2017)
Science advances when studies are designed in a way that builds logically from the base of extant knowledge. New studies then reconcile conflicting findings, identify boundary conditions, and both reveal important gaps in and suggest exciting new directions for a given field of research. Inefficiency emerges when studies are ad hoc, one-off treatments that do not link systematically to the underlying body of knowledge. Thus, it is important in the design of new research for the researcher to have a state-of-the-art understanding of research findings (e.g., empirical generalizations) from the topical domain.
High quality, systematic review papers and meta-analyses can provide this state-of-the-art understanding to scholars and thus play an important role in a discipline's progress (cf. Palmatier, Houston and Hulland 2017; Hanssens 2017).
In doing so, they address three key challenges:
First, the marketing literature is spread across a broad set of domains, covering or bordering areas as diverse as econometric modeling, finance, strategic management, applied psychology, and sociology. In parallel, the literature evolves at a high velocity, in keeping with the ongoing rapid development of new data, theories, methods, and skills in marketing practice (e.g., digital marketing, social media, big data). Against this backdrop, review papers and meta-analyses help academics and interested managers to keep track of research findings that are outside their main area of specialization.
Second, increasing requirements of methodological rigor have inflated the technical sophistication of many marketing studies, which are often focused on small, isolated problems. By synthesizing these piecemeal findings, reconciling conflicting evidence, and drawing a "big picture," meta-analyses and review papers play an indispensable role in providing a more comprehensive understanding of a phenomenon to the academic and practitioner communities.
Third, researchers are often forced to pursue opportunistic data collection strategies given that availability of data represents a key challenge in marketing. By exploring the boundaries of existing research findings via moderation analysis, meta-analyses can help the research community establish generalizability of findings and understand when certain findings do not apply. Additionally, meta-analyses can provide a better estimate of true effect sizes.
The editors of this special issue are interested in receiving papers that document generalizations in marketing via high-quality systematic review papers and meta-analyses. Specifically, we encourage papers that provide an overview or synthesis of original research findings on a specific question or in a specific domain regarding any topic of interest to marketing scholars and managers; papers could also identify new patterns in existing studies' data. Papers should emphasize managerially relevant findings in addition to research contributions.
We leave broad the domain of marketing to be reviewed. Areas of investigation might include (but are not limited to):
Consumer behavior and consumer-based strategy
Customer relationship marketing
Branding
Marketing channels and retailing
Innovation
Marketing analytics
Marketing organization
Online and digital marketing
Technology or entertainment marketing
Services marketing
B2B marketing
Marketing policies for global markets
Marketing strategies for entrepreneurial and start-up firms
Marketing mix decisions
We invite research using any applicable methodologies, ranging from qualitative synthesis of research findings to quantitative meta-analysis.
Papers targeting the special issue should be submitted through the JAMS submission system (www.edmgr.com/jams), and will undergo a similar review process as regularly submitted papers. Submissions for the special issue begin April 17, 2018, with the final deadline for submissions being August 17, 2018. Questions pertaining to the special issue should be submitted to the JAMS Editorial Office or directed to one of the special issue editors.
The BI-JAMS Thought Leaders' Conference in Oslo is organized in conjuction with this special issue in JAMS. Interested researchers should submit proposals, abstracts, or papers to the JAMS editorial office and Stefan Worm (proposals will be accepted on an ongoing basis). Attending the conference and/or submitting a manuscript to JAMS for publication consideration are independent activities; authors are welcome to engage in one or both of these activities.