BI Student Organisation Oslo
KROA
In the D-block at Campus Oslo you'll find Kroa, a fantastic meeting place for students. At Kroa there will be arranged social gatherings by the different societies and study programmes.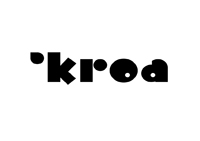 Kroa is the student bar at BI Campus Oslo, which is owned by BISO and operated by Bar Society. Here social gatherings is arranged by different societies and academic associations.
Stay updated on what happens at Kroa on Facebook.
Opening hours
Temporarily closed.
Got any questions?
Contact us at: kroa@biso.no