-
Campus Bergen
Master of Science 2019-2021
A reflection on a BI journey
The introduction of the Master of Science class majoring in Leadership and Change marked an exciting new path for BI Bergen in 2019. It offered both a master's degree and the inclusion of international students for the first time at BI Bergen, welcoming one student from Mexico and one student from Vietnam. Fast-forward to the summer of 2021, the students that started the programme will submit their master theses completing the programme on schedule.
As the students who started their major in 2019 now complete their studies at BI Bergen, they have left their mark on the school with remarkable achievements exceeding all expectations, which will surely inspire future students. Out of the nine students, an impressive seven of them made it to the Dean's list by achieving an average grade of A throughout their programme.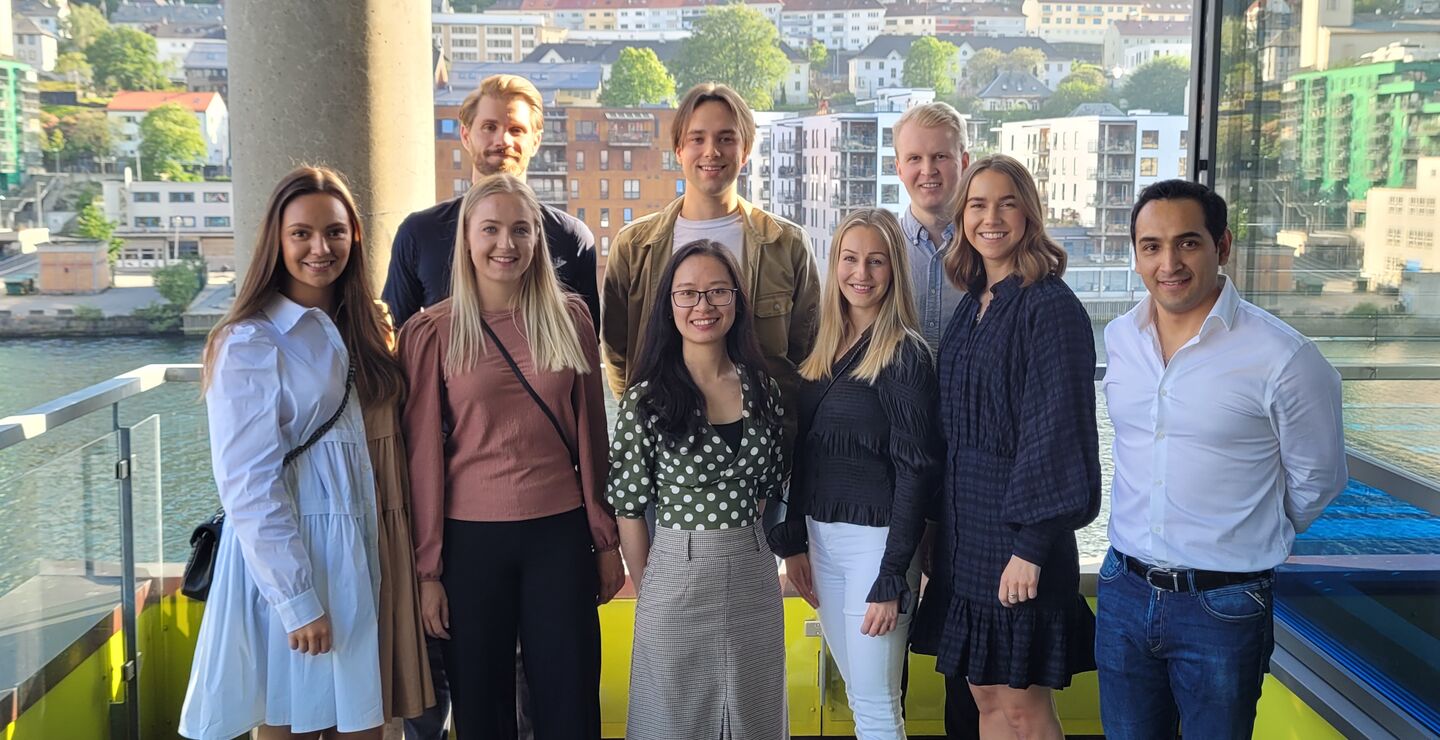 As the class now graduates, the future looks bright as they are about to begin their working careers. We are excited to share the news that all students have already found jobs or internships across the Nordic countries, including both of our international students. Among the jobs there are a variety of various positions and intriguing career paths, some will work within the seafood industry in companies such as NCE Seafood while others will continue their career at companies such as Storebrand and Oleana.
We have been continuously impressed by the achievements of these students and are excited to see what the future holds for our graduates, their journey at BI might be over for now, but the impact they have made will be remembered at BI Bergen for years to come.
"I am proud of the achievements made by this class. They have exceeded my expectations and I am excited to see what the future holds. I wish them all the best."
Director Campus Bergen