Stuck with a ticketing system they had no use for
It was no surprise that young Moberg was headhunted at the age of 22 years as marketing director for a nightlife service company with 15 localities and 150 employees. He learned a lot in those years together with the man who would join him on his TicketCo venture.
"Kåre and I wanted to take our student cruise concept to the ski resort in Hemsedal, so we booked a thousand beds there to create a festival. We were not happy with any of the ticketing systems that existed on the market, so we decided to make our own cell-phone based solution. The only problem was that we failed to attract enough people to the festival, so we had to cancel. We were stuck with a ticketing system that we had no use for. Our solution of course was to try and sell the service to others!"
Finding talent
The road ahead from there was long and difficult, but the founders of TicketCo played with an open hand and contacted talented people to show them their plans. That led to some very useful input, and important partners.
"We got the people who started ItsLearning on board, and we called the king of sponsorships, Jacob Lund, to show him our case. He invited Jorgen Roll to join, the previous Norwegian Wood festival boss, and current director of the Oslo Concert House. Lund came along as both investor and board member, and Roll was an important contact within the industry. Amedia joined us later as co-owner and a spot on the board of directors, so we could establish cooperation with local newspapers around the country. TicketCo was then contacted by the Sogndal football who wanted to use their system. But we declined," Moberg said.
"We had a tailor-made and complex solution for festivals and concerts, but our solution was not right for a football club. Egil Mundal from Sogndal called us back and surprised us. He said, 'I will not accept no for an answer!'.
"They insisted on using our service. Kåre said, we just have to make it work. We learned a lot from Sogndal and they helped us develop the best sporting industry ticketing system on the market. We are still the largest ticketing supplier for sporting activities in Norway. We run half the OBOS league tickets and the whole elite series, and we are making serious headway into the international sports market. We have Sogndal to thank for that!"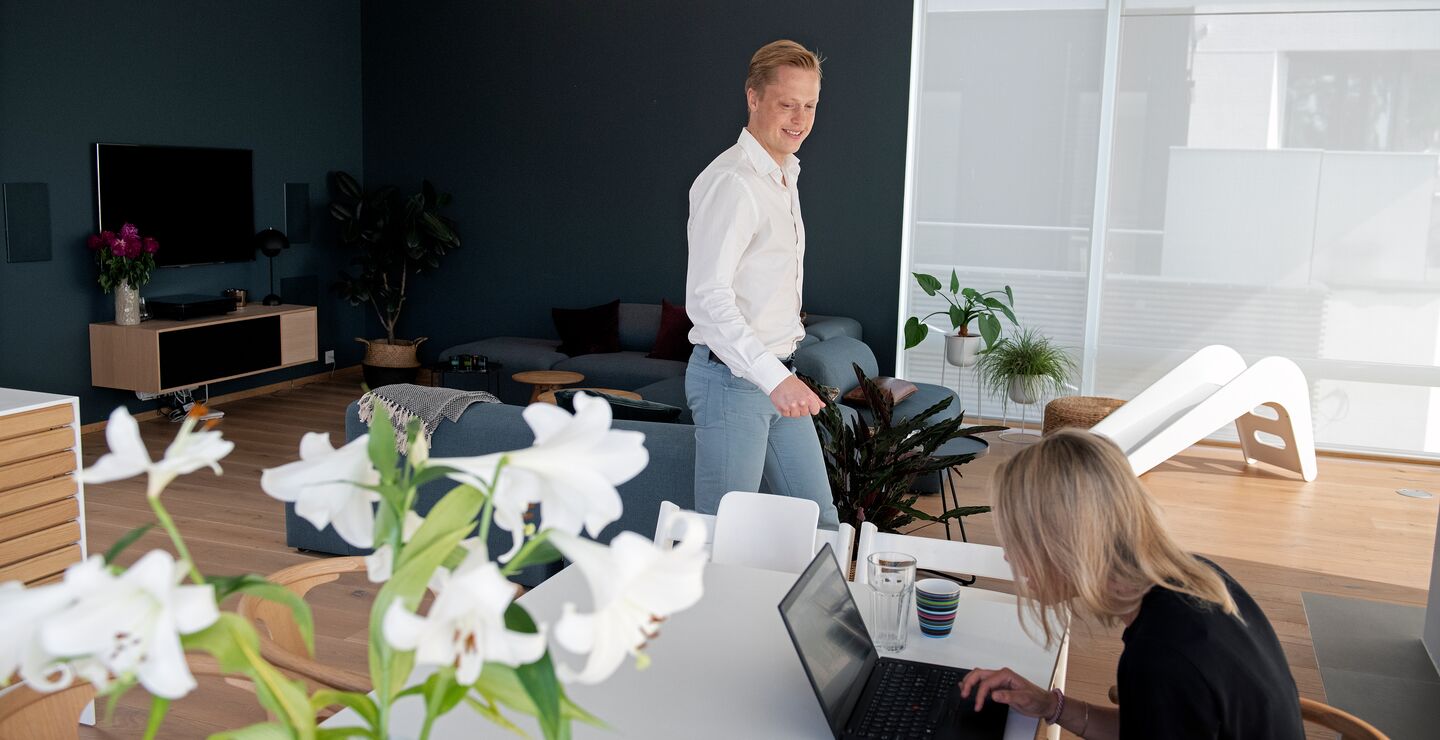 Eyes on Europe
TicketCo's users purchased for 600 million kroner through the TicketCo app in 2018, and the company had operating revenues of 26.5 million kroner by the end of the year. But Carl-Erik Michalsen Moberg has left their headquarters in Bergen long ago. London is his new base. He commutes from his family home in Os, just south of Bergen, with plans to bring TicketCo to Europe. His method is still the same: Meet customers face to face.
"I have spent a lot of time with entrepreneurs. The ones that succeed are the ones who get out there and talk to their customers. That is where you hear the truth. You can sit at the office and think as much as you want about a good idea. But, before you talk to a customer who might be willing and able to pay for your product, your idea is just a fantasy.
As Mike Tyson says: Everyone has a plan until you get punched in the face."