Life at BI
Bergen - Where Businesses Welcome BI Students
What is unique about Norway? How is Norwegian companies and their business approaches different from other countries' companies? In what ways they are similar?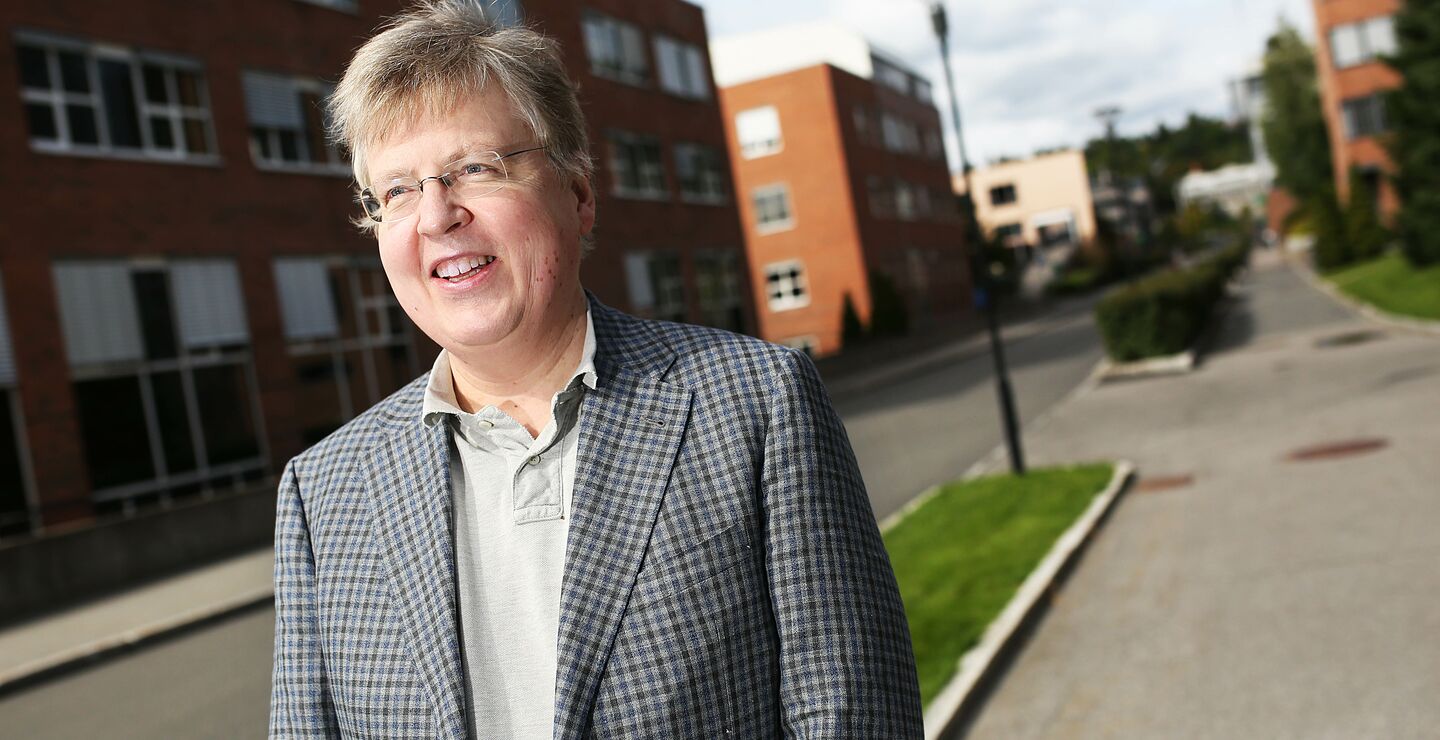 Knut Sogner, Ph.D., Faculty in Department of Law and Governance at BI Norwegian Business School. He has taught «Doing Business in Norway» as an elective course for Master's students in 2018. This interview provides a taste of how Big Businesses support the MSc in Business Majoring in Leadership and Change at Bergen BI.
Which companies did you visit during your trip to Bergen?
We visited 4 companies on the Western coast of Norway that are representative of the Norwegian economy and business environment. Students had a tour at Equinor's enormous plant at Mongstad, which has the second most active harbour in Europe after Rotterdam measured in tonnage. We also visited Elkem in Bremanger, in the north of the Sognefjord. The third visit was to DOF in Austevoll, a supply shipping company. And since Norway is a big exporter of seafood, we also visited Lerøy which is a seafood producer. To complement the visit to Lerøy, we also made a visit to the Norwegian Institute of Marine Research base at Austevoll.
We wanted the students to see the inside of those businesses, and we think the visits turned out to be very successful in terms of in-depth understanding of what the companies are doing and how they function. It is important to see how companies are changing and what challenges they are facing nowadays, especially in the oil and supply shipping industries, with oil prices going up and down.
Why Bergen?
Bergen gives access to variate Norwegian businesses: you have the oil & gas, fish farming and electricity-using metal industries there. People usually associate Norway with the oil & gas industry and fish farming, but very few know that the metal industry has been a very traditional export industry of Norway. For example, Elkem is one of the largest exporters of silicones in the world, and it used to be the largest exporter to Japan because it provided silicones to the Japanese computer industry. And of course, Bergen is a very nice city to visit, it has a lot of tourist attractions as well.
I think these businesses in Western Norway are different from most countries. That is why this look at something different may be very useful for students when they go out to the business world. We saw the companies in a certain analytical light, and hopefully, this boosted some thought processes in the students' minds. The students came from many different countries and different Master's programmes, so they were able to compare what they learned in the course with their previous experiences and with companies in their countries as well.
What is unique about "Doing Business in Norway"?
There is a lot to learn about the Norwegian way of doing business which is very egalitarian and down-to-earth. The companies we visited are different from each other: they have different owners, operate in different markets and in general function very differently. But they are all locally based despite being globally directed. Some of the companies are located in remote rural areas, and it is also interesting to learn how the changing world and urbanization affect those who live and work in such remote areas. So the overall theoretical concept of the course is to show the national surrounding of Norwegian business and how the companies behave and develop. You learn about Norway, however, you also get a perspective on other countries.