Life at BI
Life as an Applied Economics student
Being among the first group of students attending Applied Economics classes at master level I knew that I'll experience things that no one had experienced before.
Written by: Sepehr Cyrusian
Each semester I have the opportunity to achieve 30 ECTS credits and in the third semester there are 3 different options ahead of me: electives, internship or exchange. Currently being in the second semester, I'm evaluating the best option for me. That's one of the features that I've found reassuring with BI, the plan ahead is clear and the uncertainty or a sudden change in plan are minimized. Moreover, we are constantly updated and reminded about important matters through email, the student portal or meetings.
During class, professors use multiple facilities to teach and are open to questions. If I want to ask them more questions after the class, I can go to their offices at the office hours or contact them through email or digital learning management systems. In case of having a suggestion about each class, I can talk with the class representative to transmit that to the teacher. In the middle of each semester there are teacher evaluations where students tell their collective experience to the teachers and teachers will implement the feedbacks in the rest of the semester. Beyond all of these, TAs and TAs' sessions which are held regularly to go through problem sets and other questions are another source to ask the questions from and look at the concepts from another perspective.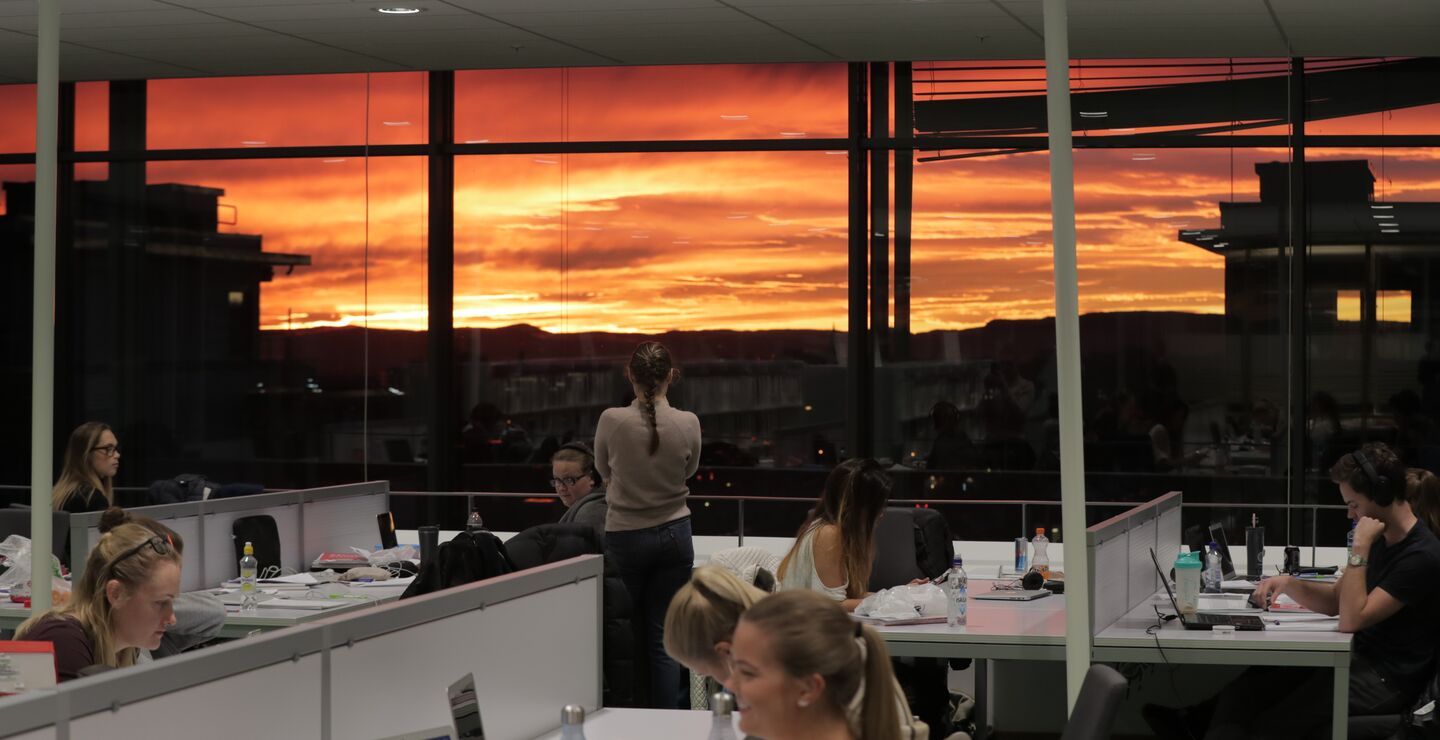 There is so much space to study at the campus including a quiet area, group study tables, equipped group study rooms or the master area which is exclusive and accessible through a passcode and has a beautiful scenery. Depending on how you prefer to study, by yourself or work on a group project with others, you can have the space that you need. After a long day, or at any other time, if you want to have break there you can subscribe in the SiO Athletica gym which is located inside the BI building. As for having a lunch or a bun break you can go to a coffee shop, kiosk or the canteen, all of which are inside the building offering high quality products and service.