Stand out, go North
"Why Oslo" event - a Night in the City Hall
On January 23, 2019 the City Government of Oslo held a student reception in the City Hall for internationals students from BI Norwegian Business School, University of Oslo and Oslo Metropolitan University.
Written by: Lourdes, Karla and Guillermo
The theme of the event was "Why Oslo?", in which international students discussed how to make Oslo a better city for them and identify ways to make it easier to choose Oslo as a place of study and residence after completed studies.
As foreigners, The City Hall is one of the most important touristic places to visit or cross on your checklist while visiting Oslo. And having been able to be inside of it, not only to walk and appreciate the art that holds on its walls, but be present on the building that usually hosts the Nobel Peace Prize ceremony was very exciting and fascinating. Wine, drinks and some appetizers were shared in the room where the royal pictures are displayed, as we were able to get to know other students from all around the world, as well as to meet some of our friends, talk and enjoy the evening.
The Governing Mayor, Raymond Johansen, was present at the event, joined by the representatives of the administration of each university. Also, each university had an student representative that spoke on behalf of the students regarding their insights, concerns and interests.
The Governor's purpose for this event is two-part: One is to get an insight into why international students decide to study in Oslo. And secondly to figure out how the City Government of Oslo can contribute and ease the process of settling in as a student in finding employment and extending your stay. Regarding the interaction with the Governing Major, a workshop with all the assistants took place.
The principal aim was to find out about how international students contribute in value creation, and why foreign students should choose Norway. Oslo hosts approximately 9300 International students and this city is proud of the international environment so for them is important to know these insights. It was very interesting to hear what other students concerns are. It is true that Norway itself is considered as an expensive place to live in: food and accomodation are the main things were we as students spend most of the budget. Additionally, most students main concern is landing a job or internship without speaking norwegian. All of issues will be reviewed by the government of Oslo, and according to the Governor, they will continue to work to make life easier for international students. Therefore they will have conversations with companies to promote diversification and an internationalized environment.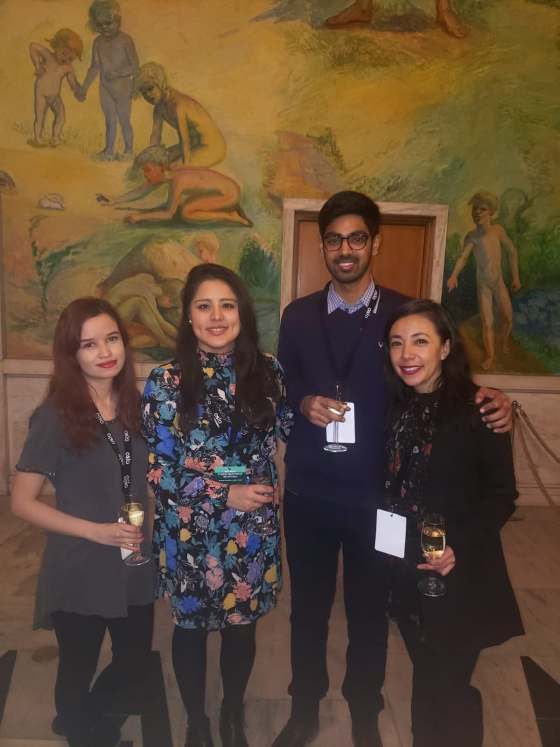 We consider the event a great idea and a great way to get to know the current issues that are making the students life more difficult. It is further a great initiative to keep the continuous improvement of the city for future citizens and thereby ensure the reputation of Oslo as one of the most innovative, inclusive and one of the best cities to live in.
We really enjoyed the event, had a great time and we really encourage future students to follow this invitation and join this event next time. Is a great way to get to know new people from other universities as well as to share what you think about the city to the government of Oslo! Not every country has this type of communication and openness and it is something that should be used!