Good to know
Education System at BI
Here are some practical guidelines to better prepare you for BI's education system.
Nailing down the perfect class schedule can be difficult, especially when the education system is different from what you are used to. Knowing what to expect from your classroom structure and exam schedule are important for understanding an unfamiliar system and mapping out what a typical day, week or even semester might look like. Here are some practical guidelines to better prepare you for BI's education system.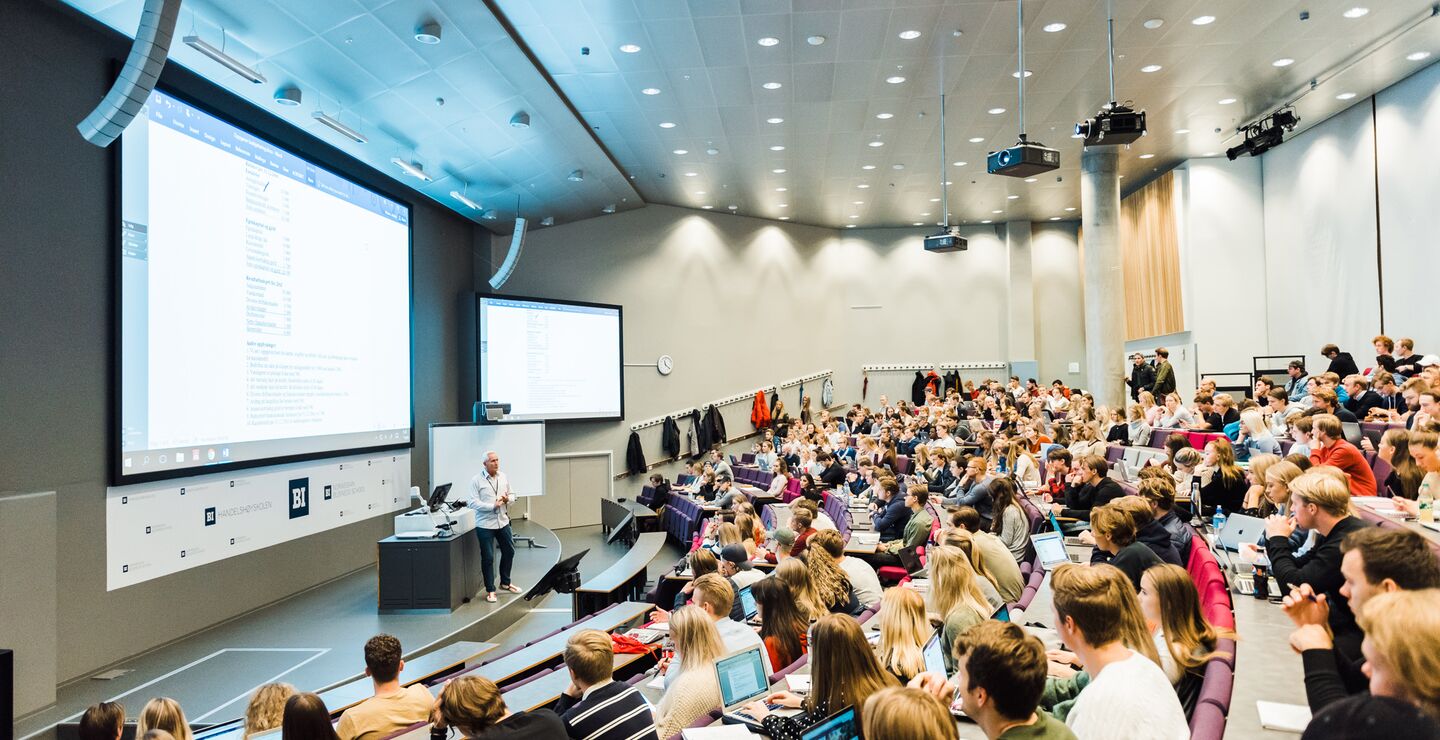 Clas schedule
Classes at BI are less frequent, but may be more intensive than other universities. Each class at BI is once a week, for two hours and forty-five minutes at a time. While this may seem like a long time to sit in a classroom, fear not because students are given a fifteen-minute break every forty-five minutes to grab a coffee, go to the bathroom or even make a stop at the canteen for a quick lunch. Taking a quick break is allows students to recharge their batteries so that they can stay focused for the next forty-five minutes.
Students are usually enrolled in four or five classes throughout the semester. Each class is 7.5 ECTS and 30 ECTS is a full semester course load. Class times run from 8:00-10:45, 11:00-13:45 and 14:00-16:45. A normal week for a first year student might look like the following:
Monday: 11:00-13:45
Tuesday: 08:00-10:45
Wednesday: 11:00-13:45
Thursday: 14:00-16:45

The key to mastering weekly, intensive courses is to keep up with the course throughout the week by reading, working on exercises or even visiting a professor's office hours to ask questions. A big mistake that students make is that they neglect the course throughout the week and then try to catch up on everything in the night before.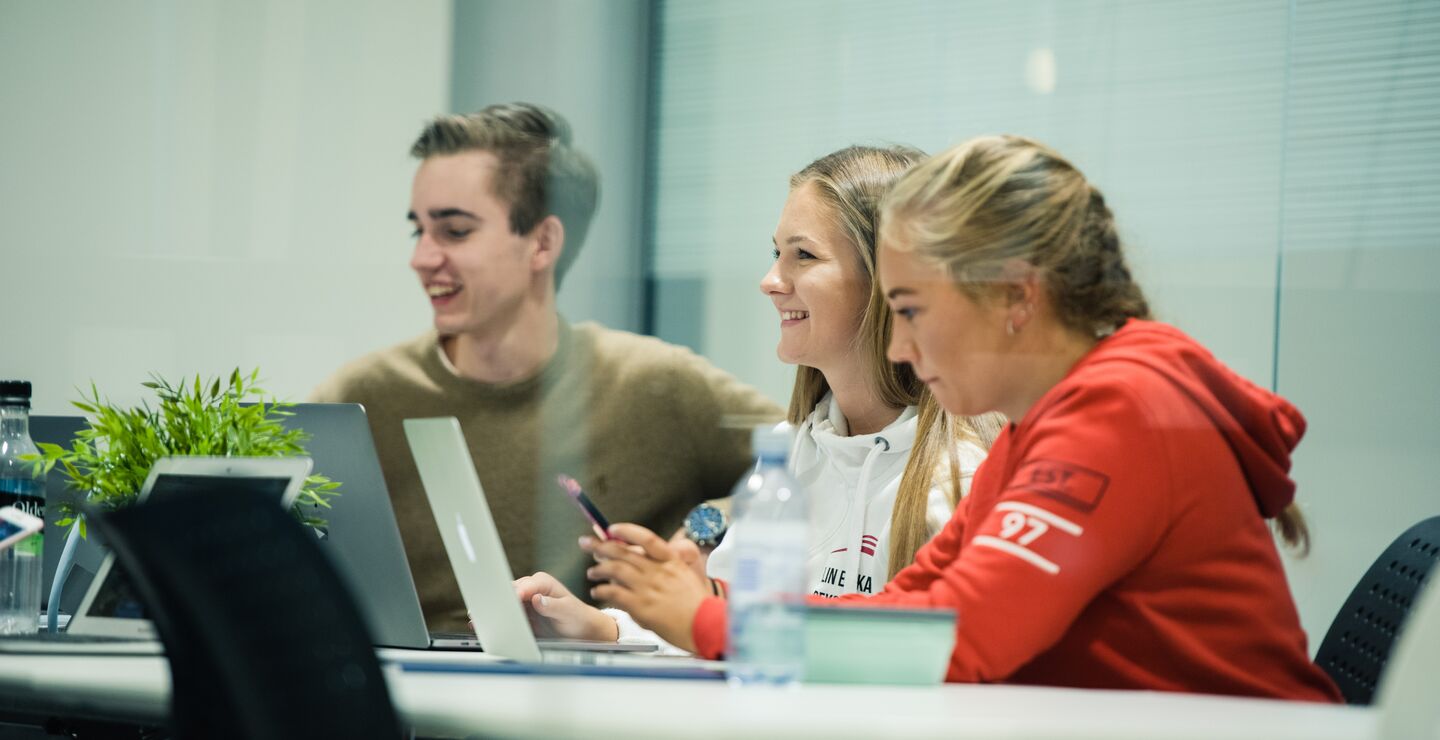 Exams and homework
Homework is also less frequent at BI than other universities, and it is common for a final exam or term paper to count for 100% of the final grade. With that being said, each course is different and some professors may assign term papers, a midterm exam, a final exam or even a participation grade that count towards your final grade. Even though there may be less homework at BI than other universities, it does not mean that there is less work overall. It is important to stay up-to-date on readings and practice exercises, even if they do not count towards your final grade.
Language
BI offers two bachelor programmes and nine master programmes in English. This means that class instruction, classroom discussion and all assignments are conducted entirely in English. This provides a great environment to improve both your written and oral English skills. If you are still worried about your English skills on important assignment s, students can bring an English dictionary as support material on the day of their exam.
Even though we have many English options, students can still enroll in Norwegian courses offered by BI. You can read more about the Norwegian language and your learning options here.
You can find more information regarding classes, exams and grading guidelines on the student portal. Also, don't forget to read the Survival Guide to help smoothen your transitional period.