Life at BI
Christmas on Campus
December is finally here, and although exams are in full swing, BI students have still found time to celebrate the holidays around campus. From a Christmas tree lighting to free coffee and cookies, read how BI celebrates the holiday season!
Every year, BI hosts a Christmas tree lighting for students, faculty and staff. On the morning of the Christmas tree lighting, you will also find free Christmas cookies, oranges and a popular Norwegian Christmas drink known as gløgg. Decorated in gold and blue ornaments, the tree lights up the entrance of BI and looks even more beautiful after the sun has set. This year, students also wrote their Christmas wishes to hang on the tree to add to the holiday spirit. Whether students arrive at BI early or leave late at night, the tree serves as a cheerful reminder of the holiday season.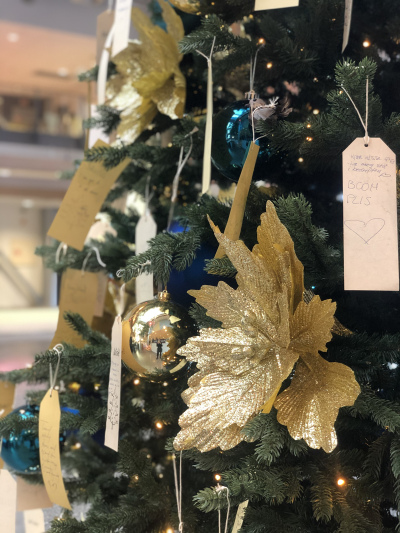 Throughout the semester, BI hosts coffee break sessions where students can grab free coffee and join a discussion about career opportunities and what is happening on campus. During the holidays, BI offers coffee and Norwegian Christmas cookies, known as pepperkaker, as a much-needed break from exams. You can also find other sweet Norwegian treats around campus such as "marzipan."
Every month BI holds a special dinner for our international students – BInner. Although BI offers "BInner" throughout the semester, December's BInner has a special holiday theme. Decorated in Christmas decorations, the December BInner offers famous Norwegian Christmas food, such as juleribbe to international students.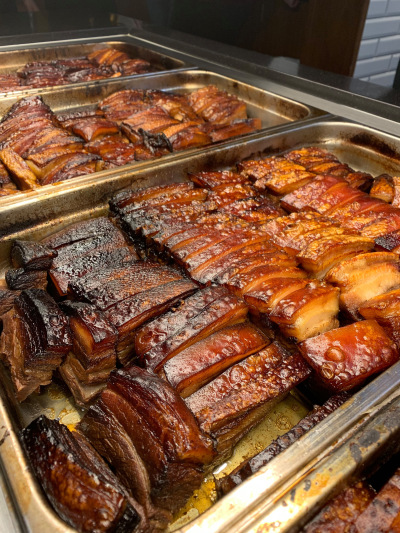 Not only is there a Christmas-themed BInner, but BI's student organisation, BISO, also offers a Christmas lunch for all students! Students can take a break from their studies to enjoy Christmas porridge and gingerbread with their friends.
For those international students that cannot make it home for the holiday, there is a Christmas Dinner hosted on Christmas Eve at VID Oslo. International students from universities across Oslo are invited to join the dinner and celebrate together in their home away from home.
Regardless how you spend the holiday season, BI wants to wish everyone a Merry Christmas and safe travels. We look forward to welcoming you back in the New Year! God Jul!