My journey
From China to Norway
Lening Wang travelled all the way from China to Norway to start her Bachelor of Business Administration.
Written by: Lening Wang
I first heard about BI Norwegian Business School when I saw the school in the QS Business Masters Rankings.
I decided to go to BI because after watching several Norwegian dramas, Norwegian culture really hit me a lot and I also wanted to have an experience of education in Norway. Moreover, BI is a excellent stage for me to better prepare for applying to a Master's degree.
I believe this will help my career by enriching my life experience abroad, providing more chances for me and also strengthening me in overcoming challenges.
Academic Experience
The best piece of advice I can give a new student about my programme is that if you are not very good at English, you should improve your English first, especially oral English. Good oral English will help you make more friends. I have been challenged by all the classes as these are all taught in English. Something I never had before in China. But after several weeks of adjusting, everything was getting better.
International Experience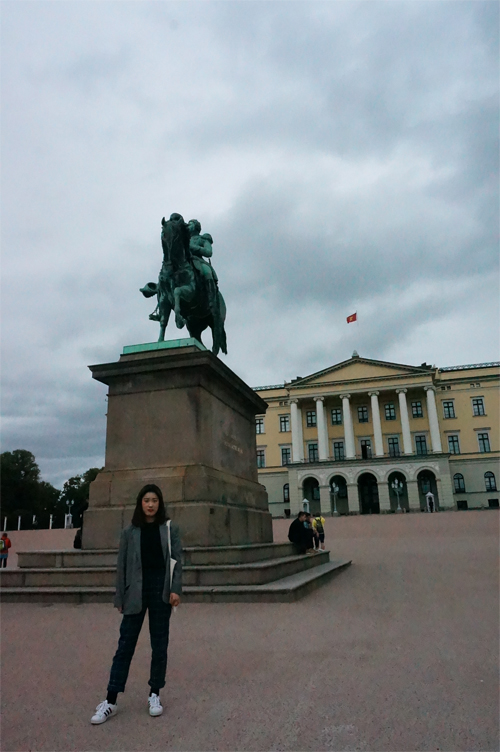 The biggest culture shock for me after moving here was the fact that there are so much parties in Norway! They are really stunning and super fun. The most remarkable experience I have had so far were the hiking activities I have taken.
The scariest thing about moving away from home was the fact that you need to be a really organized person and keep everything in good order.
Reflections
The most remarkable thing I learned about myself at BI so far is that I like almost everything about Finance! BI provides an environment full of challenges and opportunities, you should just enjoy it and strengthen yourself.
My career goal is apply for a master's degree in the US and after finishing all my courses, I want to try and find a job related to finance in the US.