My journey
From Peru to Norway
I chose BI because of its high quality and competitive education, and BI is certified by two of the same prestigious associations as my hometown university in Peru.
Name: Eliana Mendoza Padilla
Degree programme: MSc in Stretegic Marketing Management
Undergraduate degree: Bachelor in Business Administration
Undergraduate university: Universidad del Pacífico
Hometown: Lima, Peru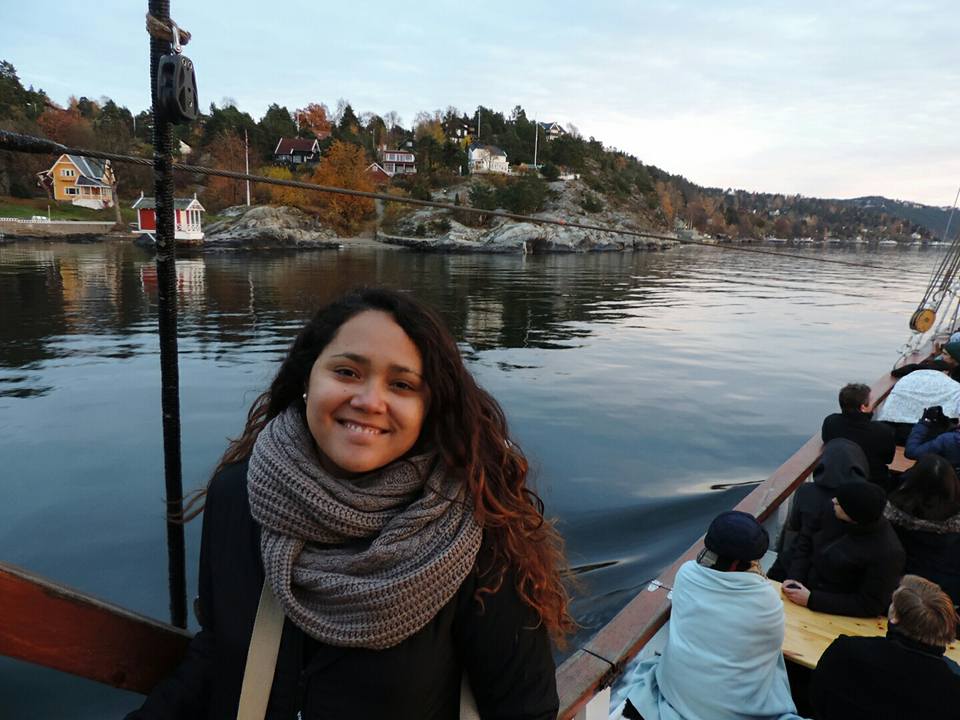 I first heard about BI Norwegian Business School two years ago when I started an internship in Norway. After my first months in Oslo, getting to know the Norwegian culture, traveling and falling in love with its beautiful landscapes, I was convinced that Norway would be the new home for my master studies.
I chose BI because of its high quality and competitive education. BI is certified by two of the same prestigious associations as my hometown university in Peru: Association of MBAs (AMBA) and The Association to Advance Collegiate Schools of Business (AACSB)
Since the beginning of my work experience in Peru, I understood the importance and responsibility of Marketing in every organization. Each department is important, however, Marketing is the one giving the guidance that should be followed by products or services, creating strategies and, most importantly, the one creating value for consumers, the company itself, and the whole society; all at the same time. This was my main motivation to apply to the MSc in Strategic Marketing Management at BI.
The most remarkable moment that I had experienced so far is to be part of a Norwegian startup. Besides strengthening my work experience—in a personal point of view—this internship was the best learning I've gone through: I met people from all over the world, we've learned a lot with each other and from our cultures. Therefore, if you are a new student and you are looking for a work experience, don't underestimate the size of an organization, either working in a big company, a startup or a student association will be an enriching experience.
The best piece of advice I can give to a new student about my programme is to ORGANIZE yourself and always BE PREPARED. Thinking ahead on your studies will help you to be prepared for assignments, class discussion and final exams. Read before every class, make well-structured comments and contribute to the lecture with interesting ideas. Becoming known for your classmates and professors could open new opportunities in the future.
International Experience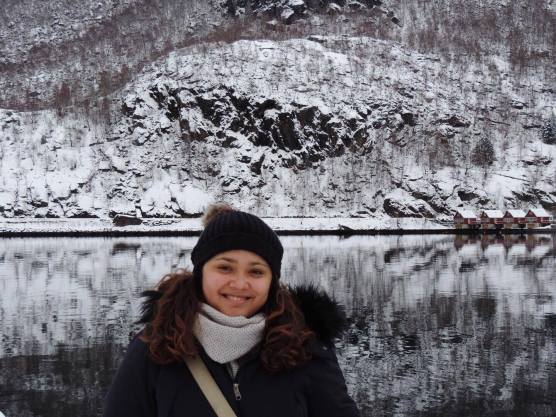 My biggest culture shock after moving to Norway was the weather. I come from a warm-weather country, and at the beginning it was very difficult to get use to. However, with a good jacket and the appropriate shoes for snow you will be fine. After the first winter, the weather is not a problem anymore. Norwegian weather is fairly predictable so you will be lucky enough to experience the four seasons and the beautiful colors on the natural scenery. Although during the winter the temperature gets lower, another good piece of advice is do physical activity regularly. Doesn't matter if it is hot or cold, if it is winter or spring, always find a way to do activities outdoor to have quality time outside and get along with the climate. For example: hiking on the nature, cycling the roads, and the most popular for Norwegians: skiing on the mountains.
The most remarkable thing I learned about myself at BI is that I am capable of more than I thought. After working full-time for more than 3 years, and getting back to the student life was a little challenging for me. I realized during the initial months that I could not keep anymore my bachelor student habits: studying alone and procrastinating my duties and readings until almost the the end of the semester. Today, I'm even more organized and productive than before, preparing my questions, reading news and articles regarding each topic seen in class.
For me, Norway is one of the best country I've ever been. I can say as well that it is an excellent place to study, to learn, to live, and to challenge yourself. I can guarantee you, it would be the best experience to go up North!