My journey
From USA to Norway
I knew I was going to have to put in some extra effort to make Norwegian friends because it takes a little longer with them to form friendships. Now I can say that my Norwegian friendships are some of the deepest ones I have!
Written by: Gabrielle Dompierre
Making Norwegian friends and learning the language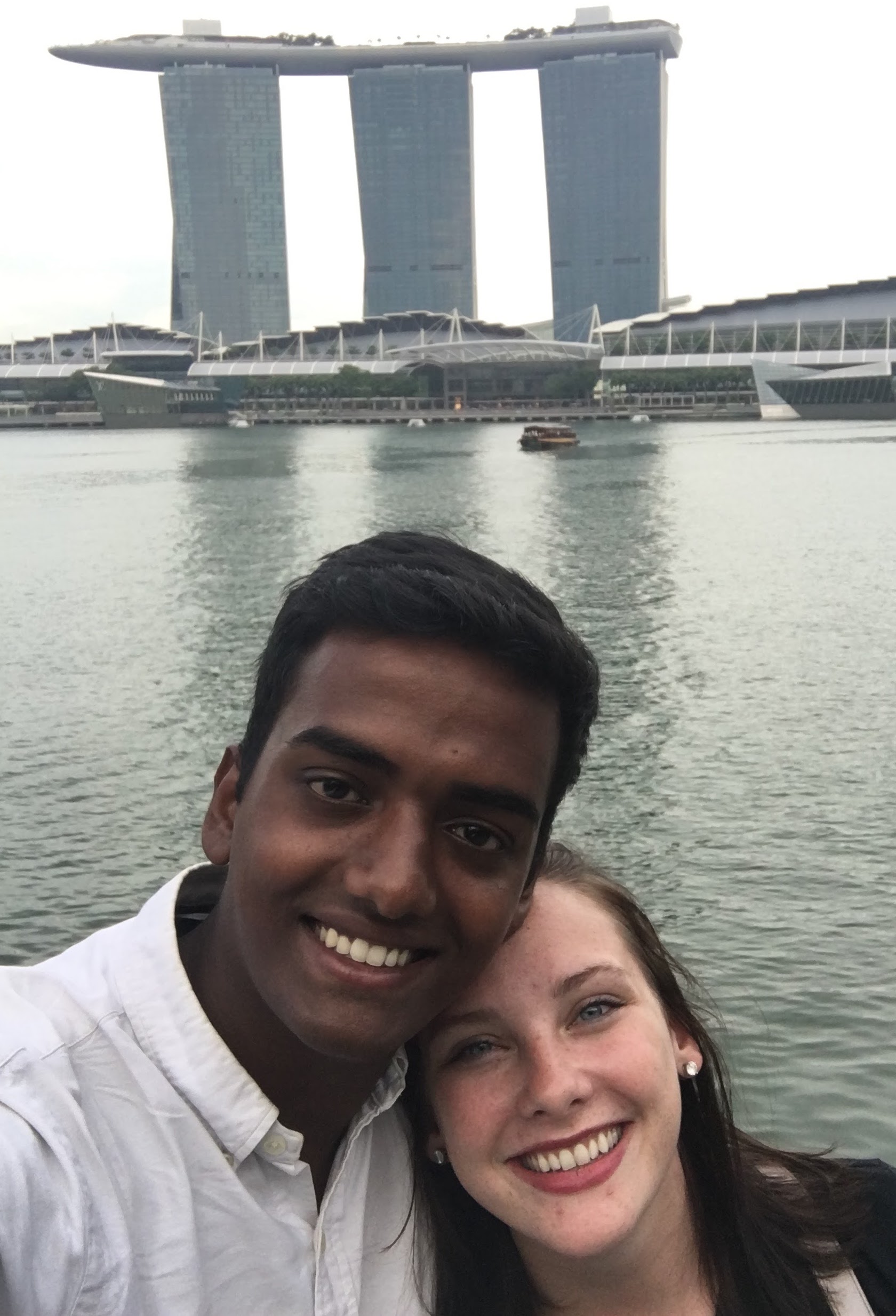 Though my path to BI may sound like a crazy story, it's not as uncommon as you may think. It all started in January 2016 when I was on an exchange semester at the National University of Singapore during my undergrad. I ended up becoming friends with this group of Norwegian students from NHH, BI's rival school. In this group of friends, I met the love of my life. At the end of the semester, we said a tearful goodbye not knowing if we would ever see each other again. I went back to finish the final year of my undergrad at the University of Michigan before starting my career in a graduate program at Gartner in Florida. He returned to start his job in Oslo. Turns out we kept missing each other so much that we continued planning vacations across the US and Europe until we finally realized one of us needed to move so we could make our relationship work for real.

I had already fallen in love with the Norwegian culture and city of Oslo during my visits here, so we just had to figure out how was I going to come – was I going to continue working or would I go back to school? To be honest, school wasn't even on my brain. Did they even have programs in English? How would the quality of education compare to what I had in the US? Could I afford it? At the end of one of our trips, my boyfriend shared some information with me about BI and I remember getting really excited, spending hours digging through the website and blogs like this. That day I knew BI was the path for me – I could study a topic I was interested in, Business Analytics, in English at an incredibly affordable yet highly reputable international business school. All the pieces came together.
In preparing to come to BI, I set two goals for myself: 1) To make Norwegian friends and 2) To learn Norwegian.
I knew I was going to have to put in some extra effort to make Norwegian friends because it takes a little longer with them to form friendships. Though I'm introverted and can get tired in groups of people, I attended every single event during our Welcome Week, the first week before classes. I was nervous people wouldn't want to be friends with the foreigner, but everyone was so welcoming and good about speaking English. It also helps that my program, like many others, is 40% international students so I never felt like the only non-Norwegian around. Now I can say that my Norwegian friendships are some of the deepest ones I have!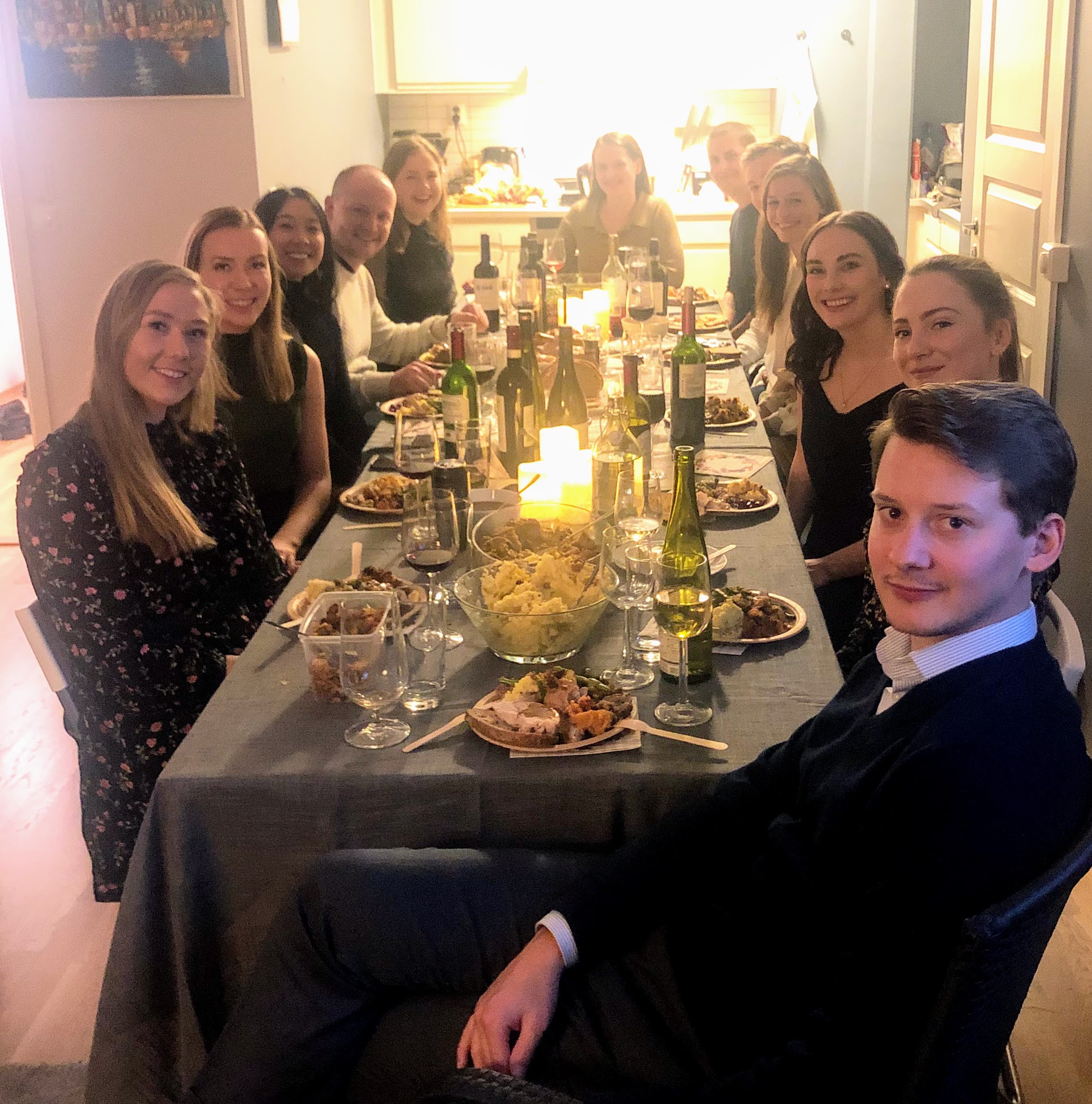 Hosting the first annual American Thanksgiving dinner for my Norwegian friends.
To work towards my goal of learning Norwegian, I've signed up for Norwegian language classes both semesters. BI brings in great teachers from the language school and offers courses at a discounted price of 2000 NOK. For both the levels I've taken, A1 and A2, I've had classes 5-7:30pm for two nights a week for ten weeks. I'm now at the level where, for the most part, I can watch TV shows with Norwegian subtitles on.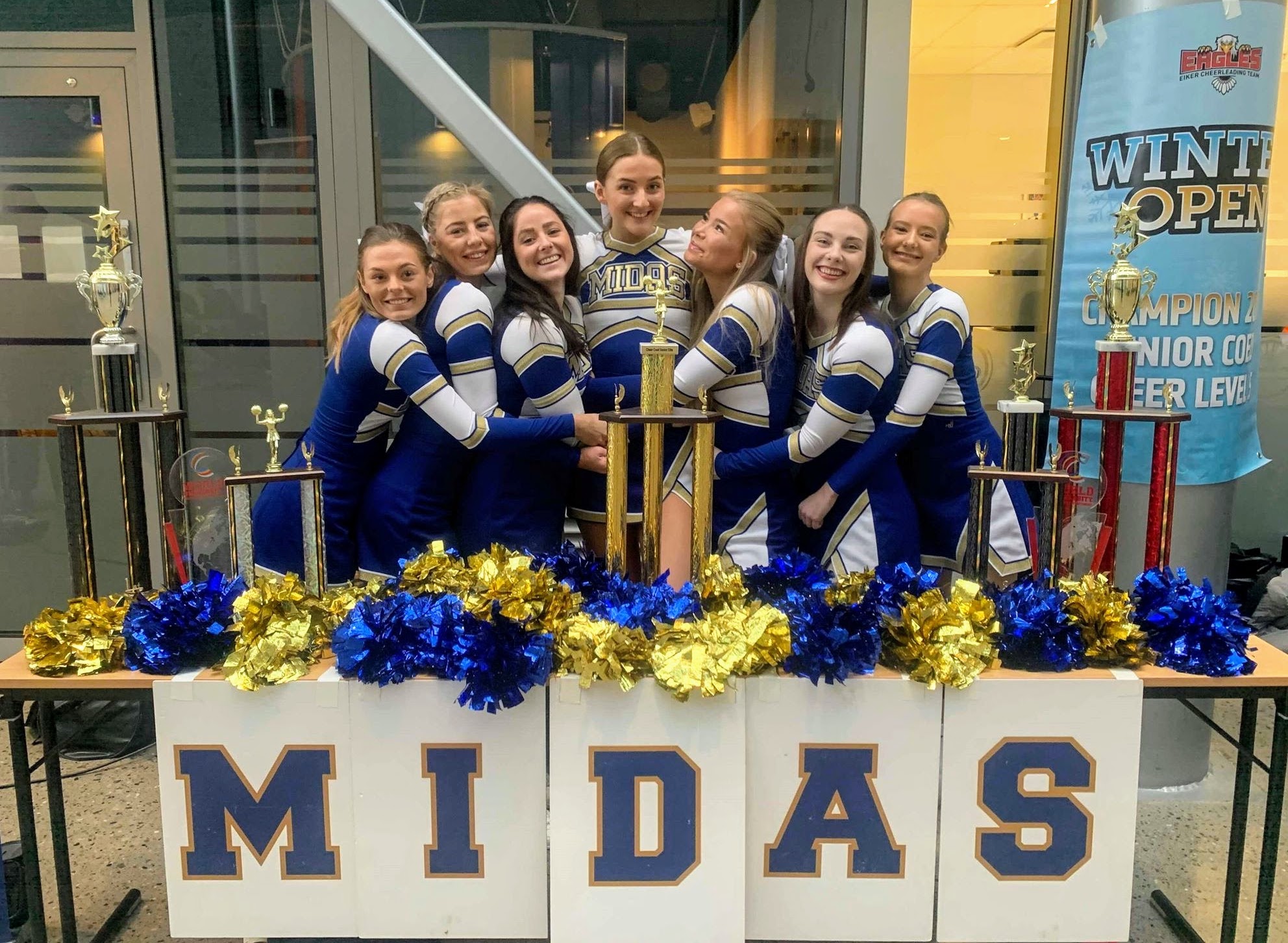 The best thing I did for both of my goals, though, was joining BI's competitive cheerleading team, Midas. When joining the team, I was the only international student, and the team welcomed me with open arms. I can't believe the progress I've made having no prior cheer experience, and I can't believe that I can fully understand practices that are 100% in Norwegian.
I'm happier than ever now attending BI and living in Oslo. I love the Norwegian way and feel I have so much more balance in my life. I'm so happy that I decided to make the big move!
An American's view on Norwegians
After living in Norway for eight months now, there are still some cultural differences I think are funny but my Norwegian friends think are very normal:
Norwegians have Taco Fredag (Friday) instead of Taco Tuesday. They also put things I consider unconventional on their tacos, like cucumbers. Speaking of which, Norwegians put corn on everything—pizza, tacos, baked potatoes, kebab, you name it! It's actually a running joke in the Americans in Norway Facebook pages.
I really have to tone down my Midwestern-nice Americanness and try really hard not to make small talk with people I don't know, like cashiers or our neighbors in the elevator. I know people would be kind but it's not socially normally here.
I've started doing the Norwegian inhale. Norwegians, you know what I'm talking about. Sometimes when they say short phrases, like "yes", "no", or "I don't know", they inhale as they are saying it. Sometimes it's a whole sentence, and it sounds so funny. Seriously, try it right now.
Norwegians are outside and active year round. I remember coming to Norway last February and boyfriend wanted to go for a walk outside…in the snow. Growing up in Michigan, my family actively avoided the outdoors all winter.
The amount of bread with cheese I eat now is unbelievable. Luckily the bread here isn't packed with preservatives and dyes like in the US, so I don't even feel guilty about it.
I still struggle with converting military time, which is widely used here, to "normal" time. Even though I'm studying Business Analytics, I still have to count on my hands to do basic math.
It's so nice having public transportation to get around after being used to driving everywhere in the US. I remember when my boyfriend came to visit me in Florida while I was working, and I asked him what he planned on doing during the day. He said, "Oh I can just take the bus to the city center." I had to laugh because there were no busses and no city center! Luckily in Oslo you can take the bus, train, or tram wherever you want to go.