Stand out, Go North
Vietnamese Culture Shock
Welcome to Norway! Today we will shock you with some fun facts about life in Norway through the eyes of international students like us.
Name: Thuy and Linh
Degree programme: MSc in Business Analytics and MSc in Business Major in Economics
Home country: Vietnam
The weather
"There is no bad weather, only bad clothes"
We arrived in Norway on a cool day in August. While the Norwegian people enjoyed sunshine in their shorts and t-shirts, we kept warm in our autumn outfits. The temperature was "only" 17 degrees Celsius. In comparison it was around 30 degrees in Vietnam. Well, hello, there is the first shocker!
Then winter came, usually lasting from November to February. However, it still snows sometimes during March. There is a saying in Norway: "There is no bad weather, only bad clothes" and it`s so true! You really need warm clothes! It´s cold and there`s snow everywhere. However, all that snow creates beautiful scenes in Norway. Charming wooden houses covered in white snow. It is, honestly, the most beautiful part of the winter.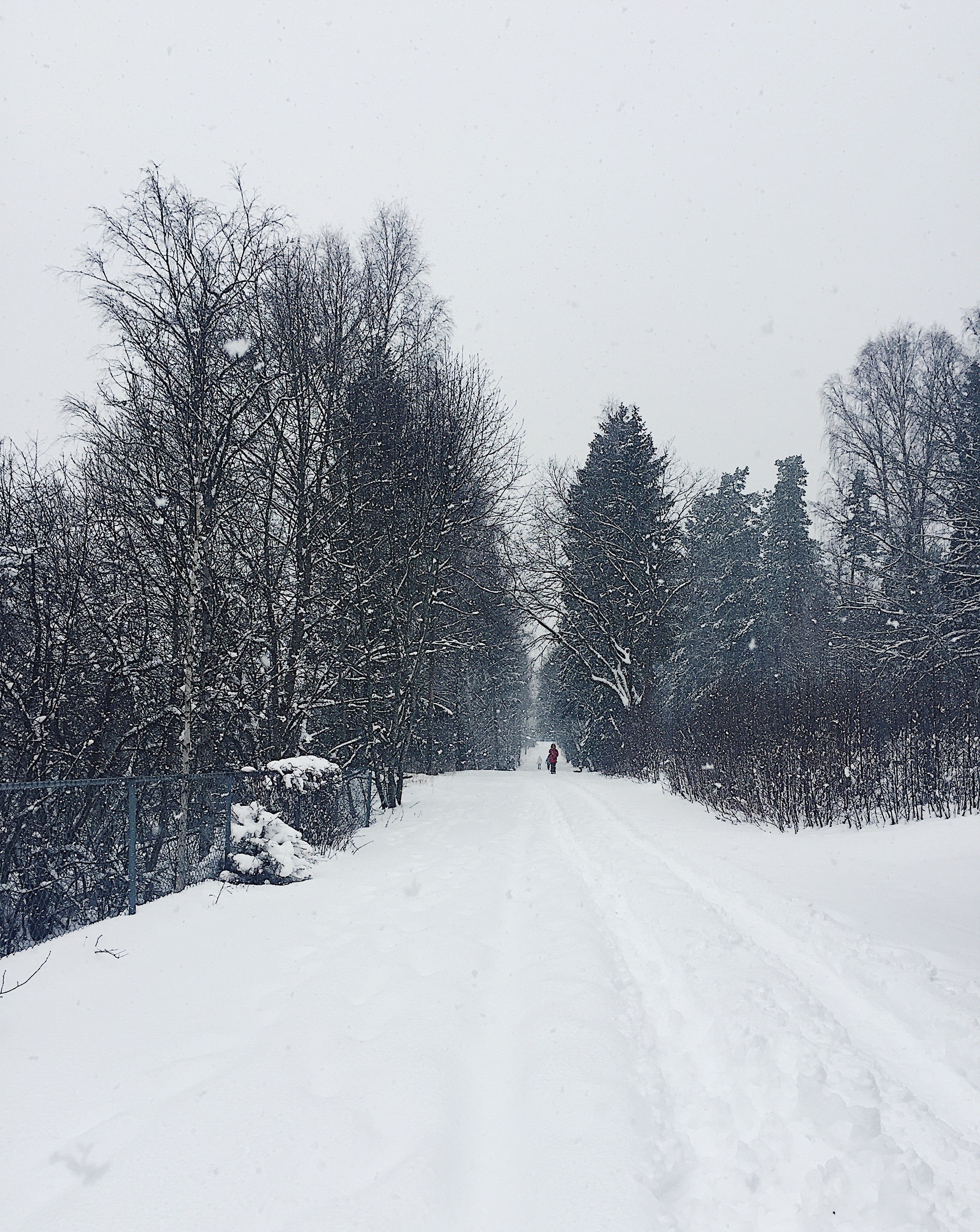 On snowy days, our phones are filled up with pictures from a fairy-tale scenery (almost like the "Snow Queen").
Then we have the more stressful days. We made a joke that we even cannot distinguish the difference between daytime and night. It`s dark when you get up and go to school, and the same when you come back home.
Our advice: Drop into any pharmacy and take vitamin D. That helps a lot!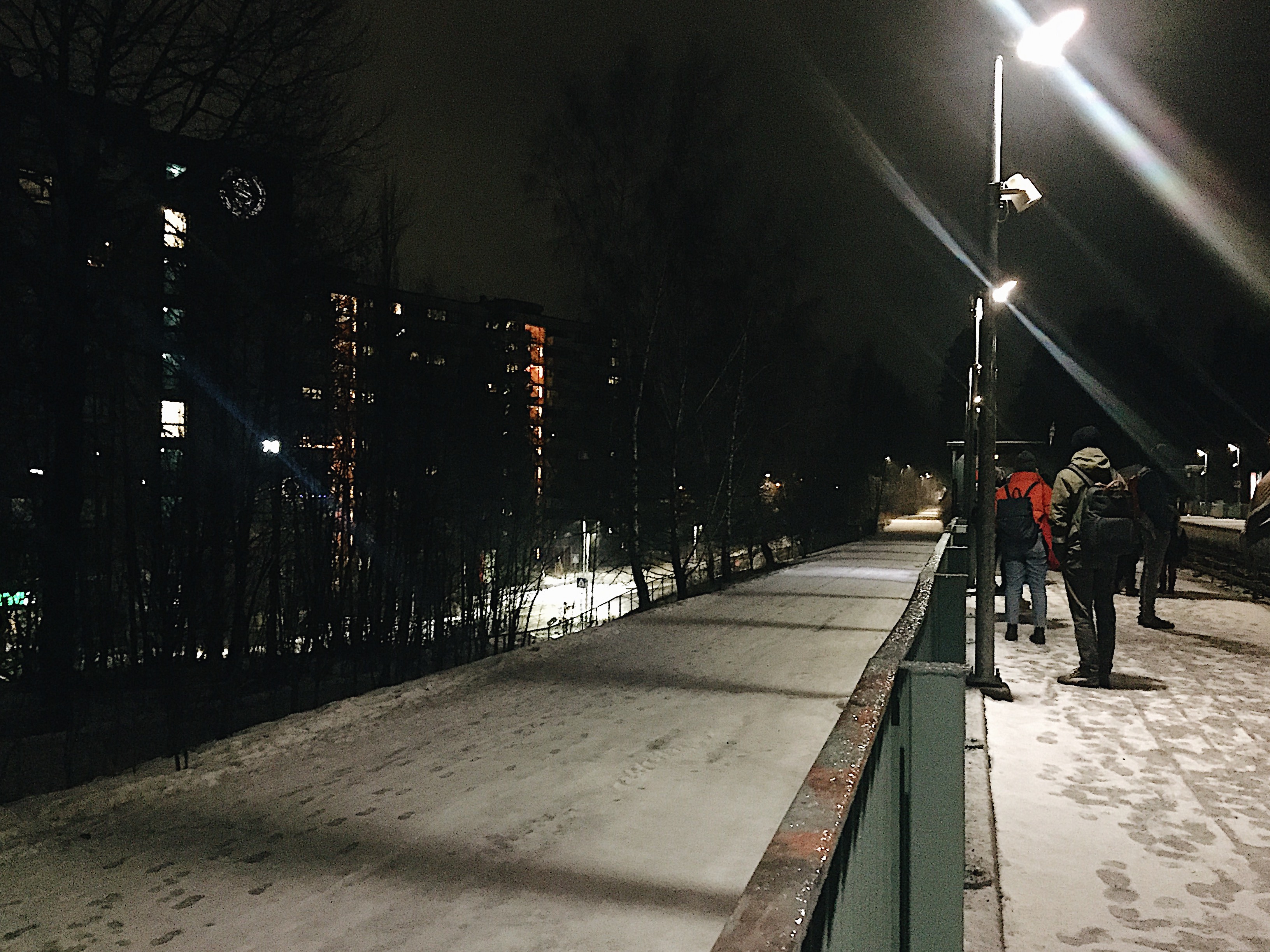 It is 8:00, but not PM. Yes, it`s 8 AM in the winter. Seems like Norway`s still sleeping when the world gets up.
Norwegian people
Are they shy or are they isolated?
Somebody once told me: - Get on a t-bane; and you will easily guess people's nationality. Are they sitting alone by the window? Then they are Norwegian! Are they in groups talking? They are definitely international!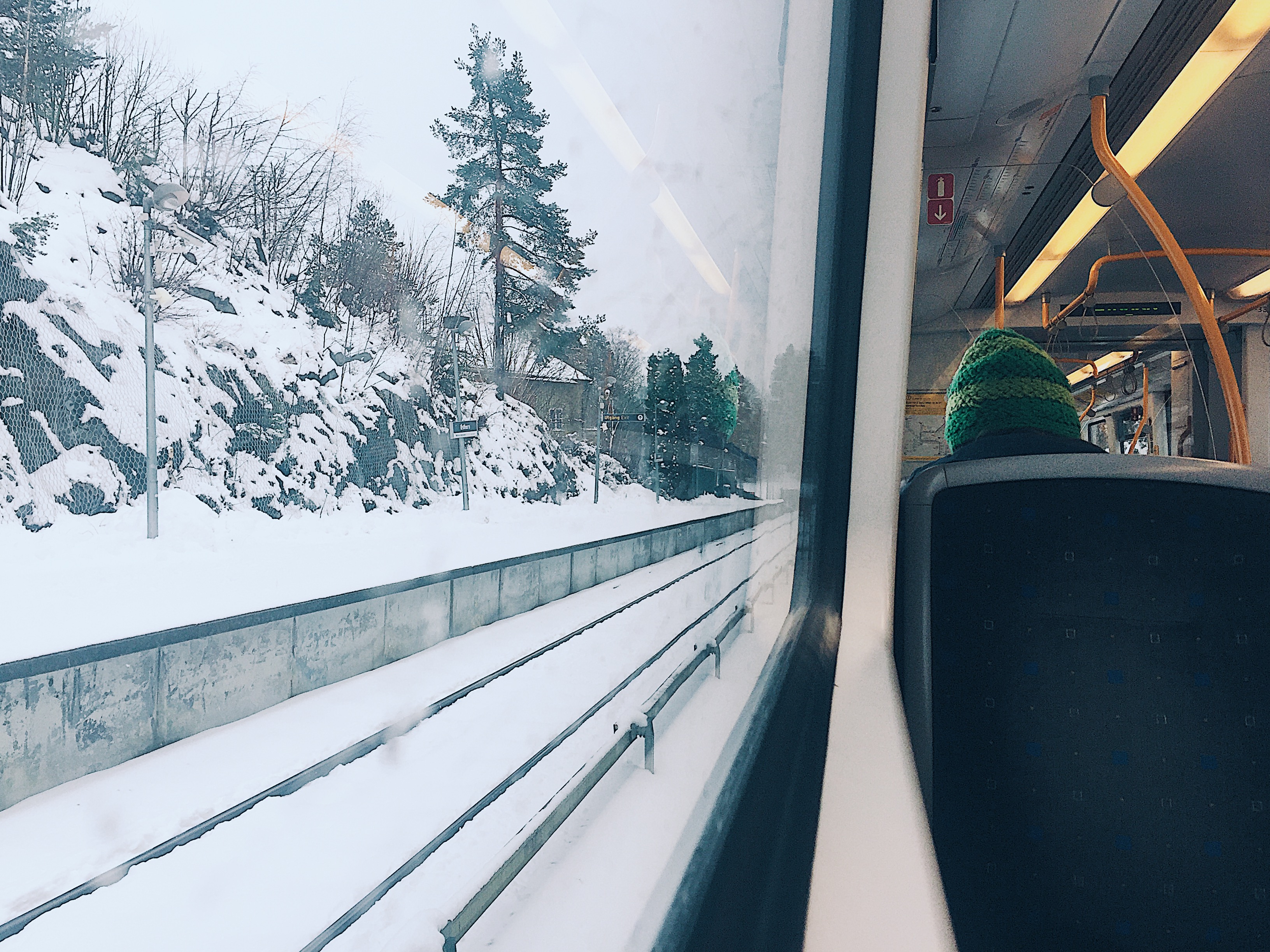 A typical scene on the t-bane. Is he shy or is he isolated?

Ok, it's just a joke but at the same time… it`s true. A familiar scene on a t-bane: A tall and very good-looking blond girl or guy, wearing headphones, sitting alone on a window seat. I keep thinking, are they shy? Or are they isolated? If you want the answer: Just say hi! Most Norwegians admit they are shy, but many of them are really sociable. So, go to their parties, join them in an out-door run, ask them about beautiful Oslo, lovely Bergen or wonderful Stavanger, and they will show you their hospitality! Yes, Norwegians are shy, but they are not isolated! In fact, they are very kind and generous. Just like people from other countries, they may find it hard to start a conversation with a stranger.
Our advice: Keep in mind "Every friend was once a stranger". Maybe this is your chance to be the first person saying… something.
Study
Reading is a culture. Get ready for a lot of reading!
On a daily basis, we see many people on the t-bane, both young and old, reading a book on their way to work. This is somehow different from Vietnamese culture, where individuals usually use electronic devices to relax on buses. Also, in the student life, especially for master level, lecturers in Norway and the rest of Europe require you to read a lot of material. That includes a huge amount of paper, research, websites and books.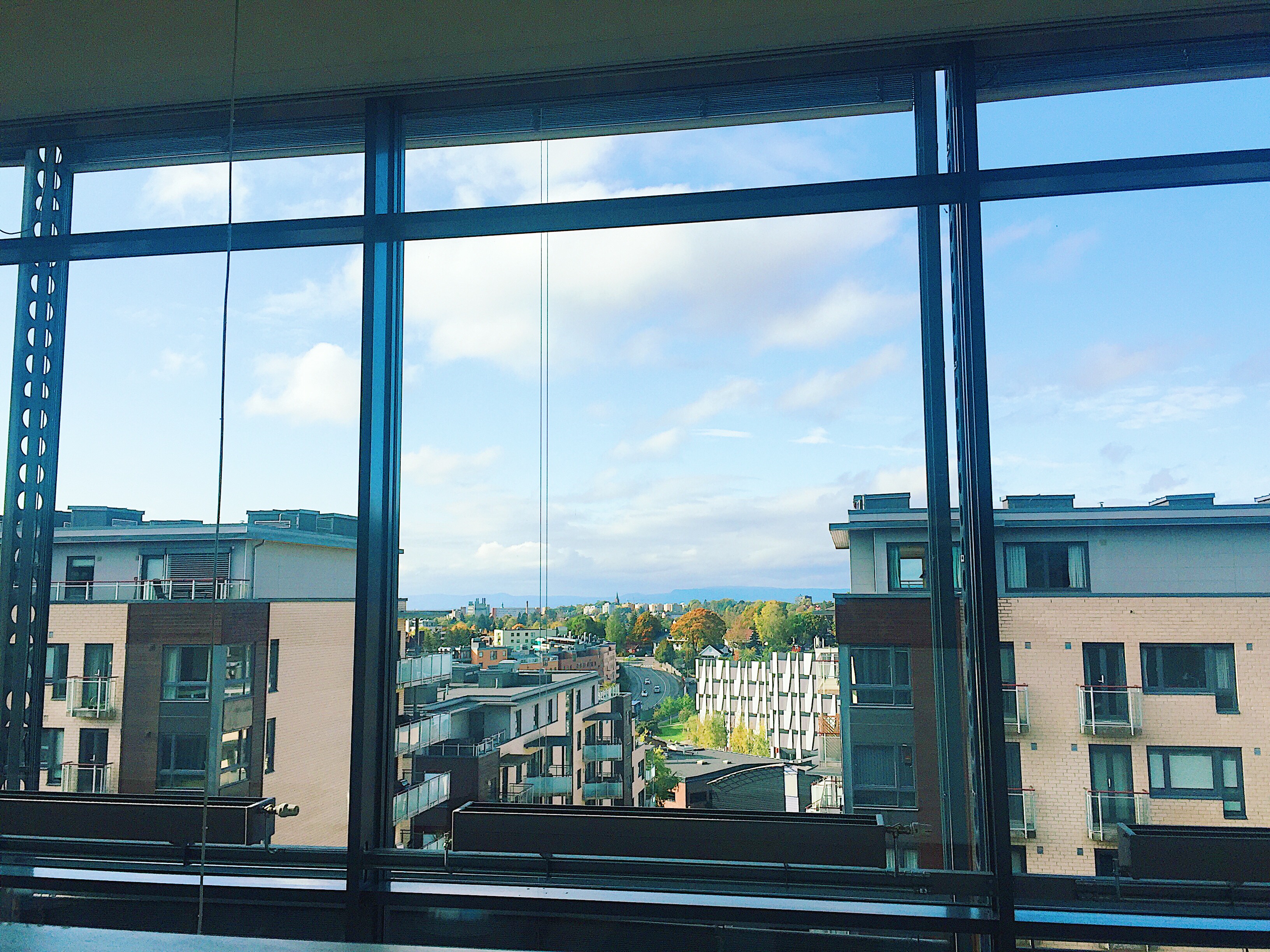 One of my favourite views from the library.

I'll let you in on my little secret on how to read papers. My best solution is to find a small place at BI`s library. An open space where students study with the view of the forest, a river, streets- and the blue sky. Moreover, when looking around, I always notice other students spending their time doing group work or studying by themselves in the library. This helps me immerse myself in reading.
One of the most expensive countries in the world – it's not a lie
An undeniable truth about Norway is that the cost of living is very high.
So, what have I done to handle it? First of all, I always set a limit on my monthly budget, on about 6000 kroner. Secondly, students can find a part-time job to help cover the costs. For example, for Vietnamese students like us, we can work as a waiter in restaurants. Most Norwegians speak English, so it`s easy for us to find a job in Oslo. The monthly salary usually helps me cover my living costs, including my rent. I can even afford some trips with my friends to visit different places in Norway and Europe. In short, people survive, and so do I. Norway is expensive but it`s so worth it!