Study at BI
Ombud for students
The Ombud for Students is an independent and neutral person who can help you with matters related to your study situation.
Are you dissatisfied with something at BI and wondering if you should say something or how? Do you feel badly treated by someone at BI and is wondering what to do? Have you tried to complain about something and feel that you have not been taken seriously? Are you wondering what your rights are as a student?
The Ombud for Students can help you review your case, learn about your rights and obligations as a student, and help you find solutions to your problems or conflicts.
The Ombud for Students does not represent BI or the students, but works to ensure that your case receive proper and correct handling and that your rights as a student are respected.
The Ombud for Students is confidential, the service is free and it is completely non-binding to get in contact.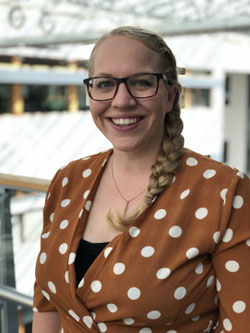 Anita Tøien is the Ombud for Students at BI.
Feel free to contact the Ombud for Students, e-mail: studentombud@bi.no.