About BI
Data Protection Officer
The Data Protection Officer assists BI with information and advice in their processing of personal information and controls compliance with privacy laws. The Data Protection Officer is also the point of contact for all individuals who have questions about BI's processing of their personal information.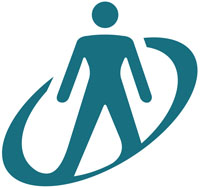 The Data Protection Officer has a neutral and independent function and is not subject to the management's instructional authority.

Research
BI uses NSD (Norwegian Centre for Research Data) for evaluating research projects for our students and staff. You will find more information on how to handle personal information when writing your thesis at the Student portal.

How to contact the Data Protection Officer
One of the key aspects with GDPR is to strengthen the individual rights. You can read more about your rights here. You can find more information of how and why BI process personal information in the privacy policy.
You are welcome to contact the Data Protection Officer at BI if you have questions or enquiries regarding how BI is processing personal information about you, or how you can exercise your rights like correcting or deleting your personal information.
For inquiries about deleting the information BI has about you, contact us at info@bi.no.
Please contact our Data Protection Officer Vibeke Nesbakken at personvernombud@bi.no. Please note that it is unsafe to use email if you are sending information that is confidential or sensitive. Please send sensitive and/or information that is confidential by mail: Handelshøyskolen BI, Nydalsveien 37, O484 OSLO v/Personvernombudet.