Calendar
Oslo Big Data Day 2023
Oslo Big Data Day is a one-day conference with technical talks in the field of "Big Data, Digitalization, Data Science, Machine Learning, AL, and Law Enforcement".
The conference aims to bring together IT professionals, researchers, academia, and public entities, and describe their successes.
The event will have two parallel plenary sessions, industry/corporate and public/government followed by eight parallel sessions in the afternoon. This event is targeted for individuals involved in the areas of Digitalization, Change, Innovation, Big Data Technologies, Management, Finance, Strategy, particularly working at governing level bodies of private entities and for individuals working within Governmental sector (State and Municipalities), Defence, Education, Health, Law Enforcement, Regulation and Compliance among others.
This will be a full-day event with two parallel plenary and seven break-out sessions.
Practical information
Time:

Thursday, 20 April 2023 08:00 - 17:00

Location:

BI Norwegian Business School, Nydalsveien 37, 0484 Oslo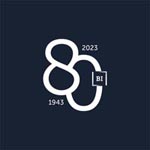 ;