News
BI's rising stars in finance and tech
8 March 2023
Kornelia, Aditi and Jacqueline are among the recipients of BI's Women in Finance and Tech scholarship. Why did they choose traditionally male-dominated study programmes?
"The most interesting about finance is seeing how it affects everything around us," says Kornelia Roppen, a student in BI's Bachelor of Finance programme.
Aditi Upadhyaya Poudel, who is a master's student in Business Analytics, emphasizes that technology has played a crucial role in driving innovation and economic growth.
"By gaining knowledge and expertise in this field, I can develop new solutions that have a great positive impact on society," says Aditi.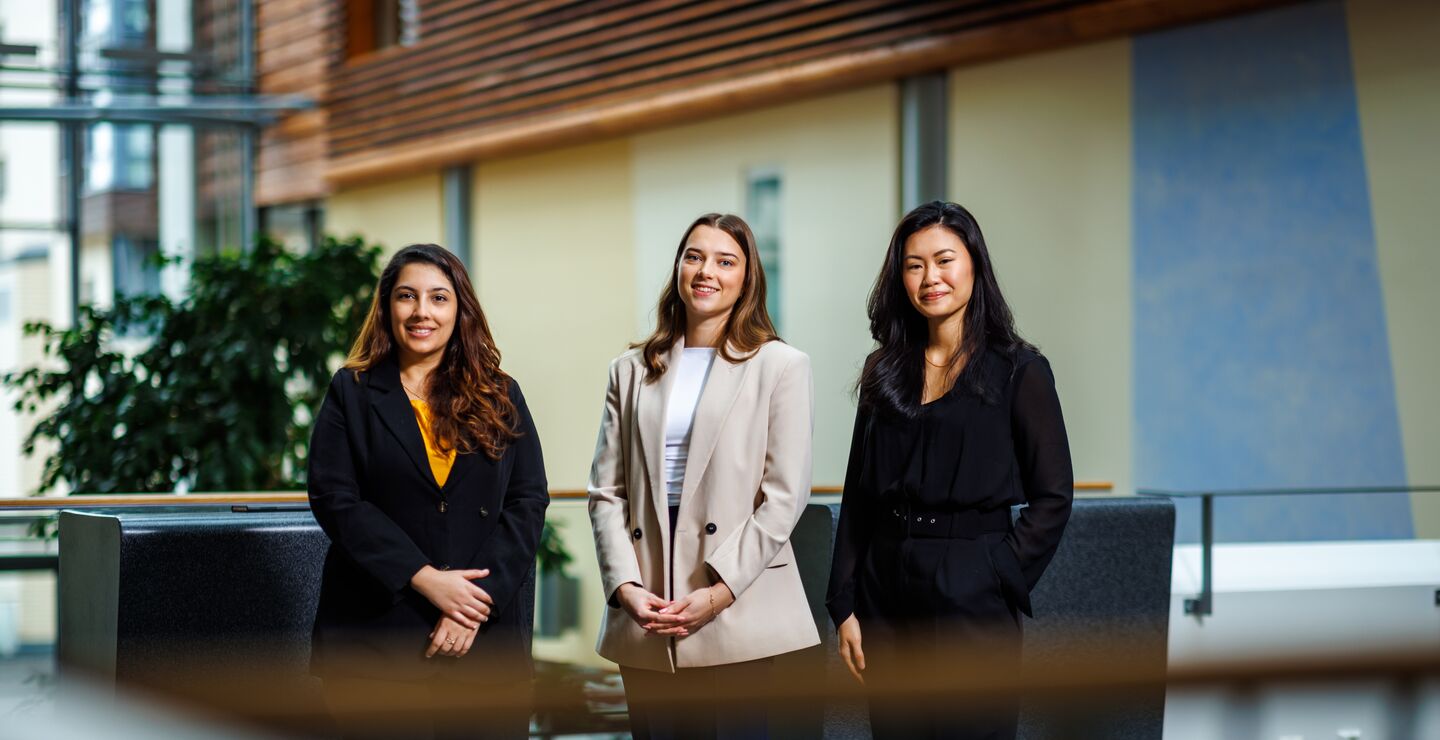 The three students, who come from Norway, Singapore and Nepal, all have different motivations for choosing their study programme. But one thing they have in common is being recipients of BI's Woman in Finance and Tech scholarship.
"It is particularly compelling to me to study sustainable finance because it enables me to integrate my passion for finance with my commitment towards environmental responsibility," says Jacqueline Teng who studies a Master of Science in sustainable finance.
Scholarship programme to promote gender balance
The Women in Finance and Tech scholarship is one of BI Norwegian Business School's initiatives to contribute to the UN Sustainability Goal number 5, which concerns gender equality.
The programme is carefully designed to attract talented women to a field that is traditionally dominated by male students.
"These talented students should all be proud of their choices and their brilliant academic achievements. This scholarship programme is important because it supports outstanding female candidates to pursue careers in fields where there is a gender imbalance," says Karen Spens, President of BI.
More about the Women in Finance and Tech scholarship
Since 2022, the scholarship has been open to female applicants to finance and tech programmes both at the bachelor's and master's level.
Scholarships are awarded to exceptional female candidates who demonstrate strong academic achievements.
Five female students have received the scholarship so far, and new applicants are currently under consideration.
;