Executive MBA
– The programme can definitely lead to new career opportunities
After finishing her Executive MBA at BI, Ingrid Bjørdal was headhunted to a new and exciting position as Chief Compliance and Organization Officer at Cloudberry Clean Energy. The EMBA added a new and attractive dimension to my CV, she says.
– In my conversations with several headhunters, it was emphasized how my EMBA from BI has strengthened my profile. The programme itself also spurs new thoughts on which opportunities exist and how you want to use the new skills you have gained further in your career.
Ingrid Bjørdal is no stranger to sustainability and compliance, working in businesses that are intrinsically green.
– I started at Norsk Gjenvinning while I was still studying, and worked in different roles at the company for over twenty years. In my last six years I was in the executive committee as SVP for Sustainability and Compliance. Through my time there, I took part in several exciting developments in an industry that has become heavily professionalized and industrialized the last 10 years, gaining the position as the central player in the circular economy, she says.
Curious to learn more
Though she had access to new input, development and learnings at work, Ingrid has always sought the opportunity to get external input and new knowledge. She believes this is a prerequisite to understand the world around us and to develop as a leader.
– I think it is important to constantly learn and develop, in addition to being curious to obtain new knowledge. I had come to a point where I wanted input and development both professionally and personally. I had previously worked closely with BI on executive management training tailored for Norsk Gjenvinning, and knew they represent high quality, she says.
– I investigated other universities in Norway and Europe, and considered both short and long programs. After a thorough assessment, I concluded that BI's EMBA was best suited for me. The highly ranked professional programme, where you have modules at BI in Nydalen and the international mix, with modules in Berkeley, Madrid and the University of Fudan, came out best – and it was possible to combine with work and family life.
BI Executive MBA
Ranked among the world's best Executive MBA degrees
85% of the students finishing EMBA in 2021 reported that the course led to a higher job satisfaction
Designed to give you the tools to lead your organisation into a digital, global and sustainable future
The BI Executive MBA is ranked as one of the leading Executive MBAs in Western Europe. The programme runs for 18-months, consisting of six intensive modules, each lasting two weeks. The EMBA is composed of both core courses and elective courses that let you tailor your degree, as well as a consultancy project and a personal development program.
Access to the best lecturers
The lecturers are some of the most recognized experts in their field, says Ingrid, who appreciated being able to tap into both the academic side and the real-life business side of the new learnings.
– BI has some of the best lecturers, both in-house and through its international collaborations. And the best professional resources within all the most important subjects such as sustainability, finance, management, innovation and strategy. The combination of project-based work in teams with lectures with very exciting and up-to-date cases, works very well, she says and adds:
– The guest lecturers, experts and leading stars within their industries and fields of study, were an additional enrichment of the teaching. We got the real business world incorporated into the lectures and were able to put our learnings into a relevant and current context.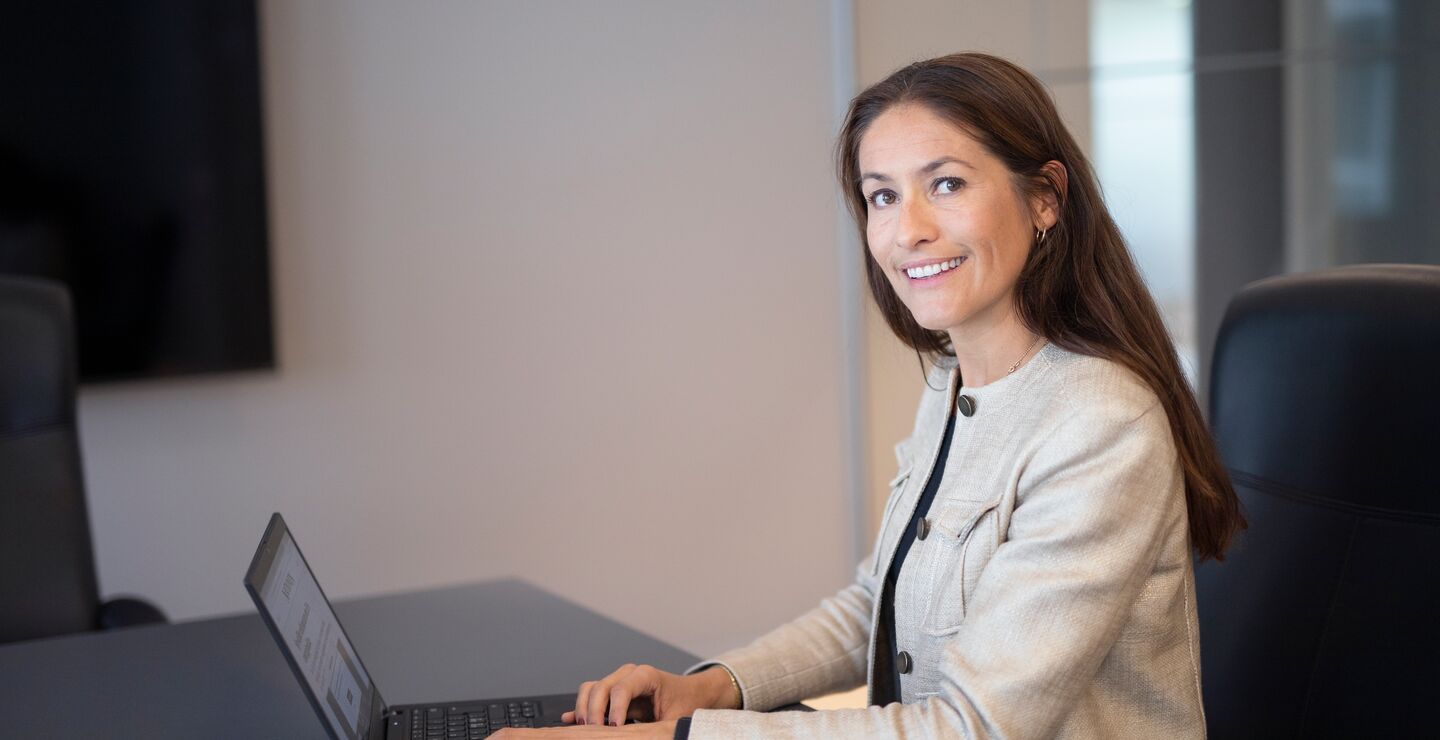 Being able to learn from the years of experience and diverse background of her fellow students was also key, says Ingrid.
– The multidisciplinary nature of the students is a strength of the programme. The student group at the BI EMBA is made up of people from different industries, different countries and various backgrounds. This contributes to a diversity of the input, and provides an international aspect in the learning process. An important addition to the academic learning, was gaining a wide professional network and new close friends around the world.
She says the programme has spurred new thoughts, given valuable experience and contributed to the process of taking on new challenges in the renewable energy sector.
– There is no doubt that an EMBA at BI builds a career – and a CV – in a very efficient and good way. I'm excited about my new opportunities in one of the most important industries right now – green energy.
Sign up for a one-to-one meeting
Meet with one of our professional EMBA guidance counsellors for a personal talk.