Executive MBA
– It was an absolutely fantastic experience
The combination of competent lecturers, exciting modules abroad, and sparring with fellow students, gave John Paul Salvador a solid foundation for his entrepreneurship.
With a background in engineering and extensive experience in product development and team management within large companies, John Paul discovered his passion for entrepreneurship during his time at the tech start-up nLink.
– It was a turning point in my career. Going from a large company to a small start-up was the start of a path into a new world for me.
Wanting to expand his knowledge, John Paul not only took on a new role at tech investment company Firda AS, he also signed up for an Executive MBA at BI at the same time.
– I wanted to learn entrepreneurship in practice through working at Firda. And at the same time gain professional knowledge of business economics and management, and other relevant topics at BI. The motivation behind taking an Executive MBA was simply to have the basis to run companies from a top management level, where you have to make all decisions, along all subject matters.
Valuable partnerships with schools abroad
The BI Executive MBA is composed of both core courses and elective courses – such as Machine Learning, Digital Business Models, Succeeding with Sustainable Growth, and Business in a Global Context. Some of these courses are held abroad, in collaboration with esteemed external partners.
According to John Paul, this distinctive aspect truly differentiates BI's programme from others, and it was one of the aspects he cherished the most throughout his journey.
– I took a module on Design Thinking at Hasso Platner Institute in Potsdam, and Innovation and entrepreneurship at UC in Berkeley. It was an absolutely fantastic experience, and we got a lot out of it, both socially, professionally and networking wise.
He believes that the opportunity to personalize your degree through elective courses is a significant advantage for BI and their highly ranked Executive MBA programme.
– What I particularly liked about BI was the way the programme was structured, with core subjects, electives and a consultancy project. The fact that there are two weeks of intensive teaching at a time also made it very feasible for me.
BI Executive MBA
Ranked among the world's best Executive MBA degrees
85% of the students finishing EMBA in 2021 reported that the course led to a higher job satisfaction
Designed to give you the tools to lead your organisation into a digital, global and sustainable future
A room full of valuable experience
Another important factor for great learning, John Paul believes, is that the participants in the program are expected to participate actively through group work, discussions and the exchange of experiences.
– People that sign up for an EMBA have a lot of professional experience. The academic content is therefore put in highly relevant context when it is presented in the form of discussions with fellow students. BI deliberately rotates the student groups, so between modules you must be able to adapt to a new group of people. In that way, you actually learn management in practice, by having to adapt to one another, he says.
– Because we were a group made up of people from different backgrounds, I also think that the professors could learn something from us students. That dynamic is one of the most unique things about the EMBA at BI, that everyone is involved and shares experiences, both lecturers and students. Without that aspect it wouldn't have been as rewarding.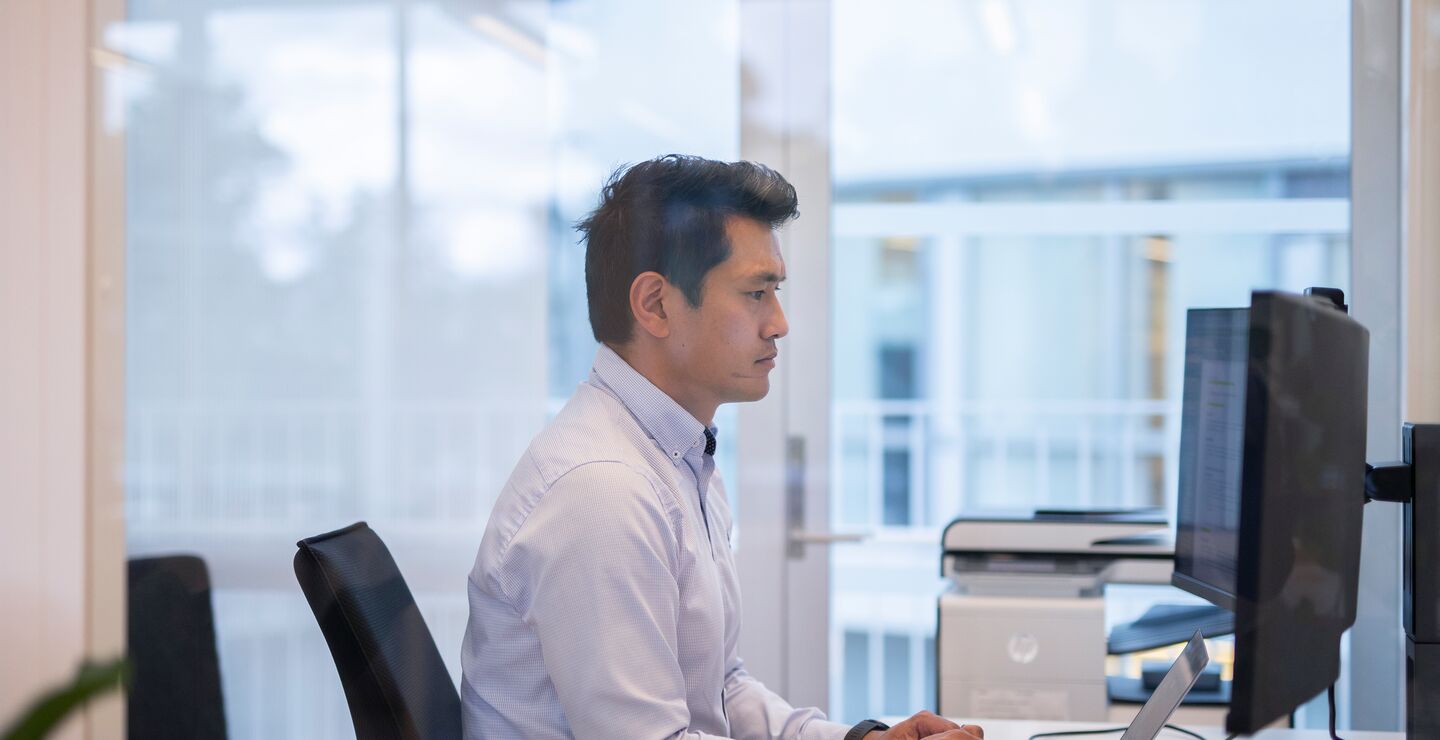 The most important learnings
John Paul Salvador is left with a multitude of new learnings after the Executive MBA at BI, and feels he now has a solid commercial foundation to feel confident in his business decisions and judgments.
– I had shortcomings in my knowledge of economics, finance and strategy, so for me the most important gain is that I feel that I now have the foundation I need to make good decisions, he says, and concludes:
– As an entrepreneur, I think the programme has been absolutely fantastic. In my opinion more entrepreneurs should do an EMBA. Because each and every subject is highly relevant.
Sign up for a one-to-one meeting
Meet with one of our professional EMBA guidance counsellors for a personal talk.