Profile interview
The Executive MBA pushed me out of my comfort zone
A desire to broaden his skills and steer his career from oil and gas towards advancing technology that creates a positive change, led Matthew Whaley to BI.
Matthew Whaley believes personal growth is key to staying engaged throughout a long career.
"I was reaching out to my network for advice on transitioning my career and looking for new opportunities in Norway. A friend recommended that I investigate the Executive MBA and it turned out to be a great fit for me," says Matthew.
He believes the fast and continuous change of both the world and the working life means you need to keep your eye on the ball – and keep on learning – if you want to stay in the game.
"Whether due to digitalization, sustainability or the increasingly global nature of business, and not to mention covid, the world is changing fast. I am convinced a proactive approach to growth is needed to stay engaged. So despite finishing the program, I still have a lot of learning on my to-do list."
New perspectives and new ideas
The Executive MBA gave Matthew welcome new input and ways of thinking.
"Having worked in one sector for a number of years, the Executive MBA got me out of my comfort zone and opened my eyes to insights from many different industries and contexts," he says.
"The program exposes you to new ideas in many ways - through the consultancy project, lectures, case work, guest lecturers, professors, and perhaps most importantly through the network of classmates and their wide expertise and experiences."
"A real unexpected highlight for me was the emphasis on practical group work in parallel with an expert-led personal development program. This was a way to rapidly gain a lot of interpersonal self-awareness through under-pressure experience, but also understanding relevant theory, getting peer feedback, and exploring your own personality traits."
Exciting group project led to a new job
A significant part of the Executive MBA program is the Consultancy Project, where participants work in groups to solve a real-life challenge for a company. In Matthew's case the project also led to a new job.
"I was really fortunate that I got to work with, and eventually be employed by, C4IR Ocean – an organization founded by the Aker Group and the World Economic Forum's C4IR network to change the fate of the ocean. My role in this exciting mission is leading lighthouse projects that demonstrate how unleashing ocean data, technology and collaboration can benefit the ocean."
BI Executive MBA
Ranked among the world's best Executive MBA degrees
87% of the students finishing EMBA in 2021 reported that the course led to a higher job satisfaction
Designed to give you the tools to lead your organisation into a digital, global and sustainable future
Challenging and rewarding
The Executive MBA program is no walk in the park, says Matthew, but that's part of the experience. "I think everyone on the course has moments when it is a real challenge. Classmates juggled the course with hectic family life, job transitions and crises at work, but everyone is in the same situation and finds a way to manage."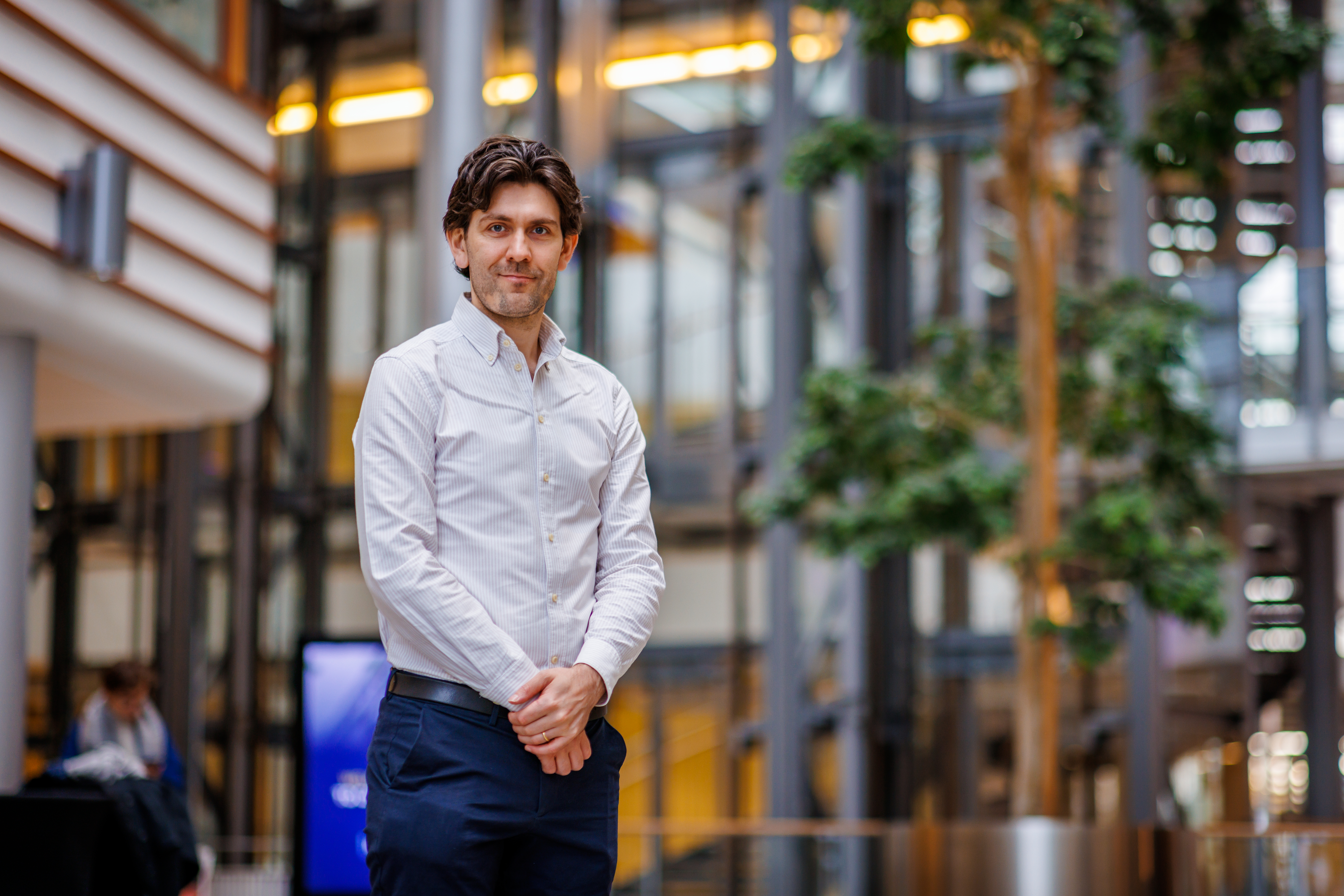 Matthew would not hesitate to recommend the program to potential candidates.
"The program gave me a huge injection of insight and inspiration that helped set me up for the next phase of my career. The Executive MBA program is designed to be challenging and build a broad range of competence. If you find that motivating and relevant, as I did, then the EMBA is perfect. My classmates came from very different industries and stages of career, so it can certainly bring value to diverse career situations."
Online Information Meeting - Executive MBA
Are you considering our Executive MBA starting spring 2024? Join our online information meeting 21 June.
Sign up for a one-to-one meeting
Meet with one of our professional EMBA guidance counsellors for a personal talk.