Full Name: Nicolette Louise Conradie
Home Country: South Africa
Current programme at BI: BI – Luiss Joint Masters in Marketing (Oslo – Rome)
GET CONNECTED

Firstly, get yourself onto the WhatsApp and Facebook groups with all the other internationals. You can check out the "Erasmus Oslo 2021-2022" group on FB and connect to the rest from there! When coming to Oslo, I made most of my friends through meeting at events that are arranged by random students in these groups. Best thing about this is that everyone is wanting to make friends, so you can show up alone and don't need to worry about feeling awkward, because everyone is in your same situation! This is also a great way to connect to students from other universities.
GET INTEGRATED
Great, now that you know where to find other internationals, it's time to make sure that you find some Norwegian friends too. You may have heard that Norwegians are quite reserved, so it's going to take some effort to build connections with them – but, rest assured, they're amazing once you get to know them. The best way in? Get to know the language! Did you know that BI offers free Norwegian Classes for internationals? This was really such a rewarding part of my first semester and I met some of my best friends through these classes!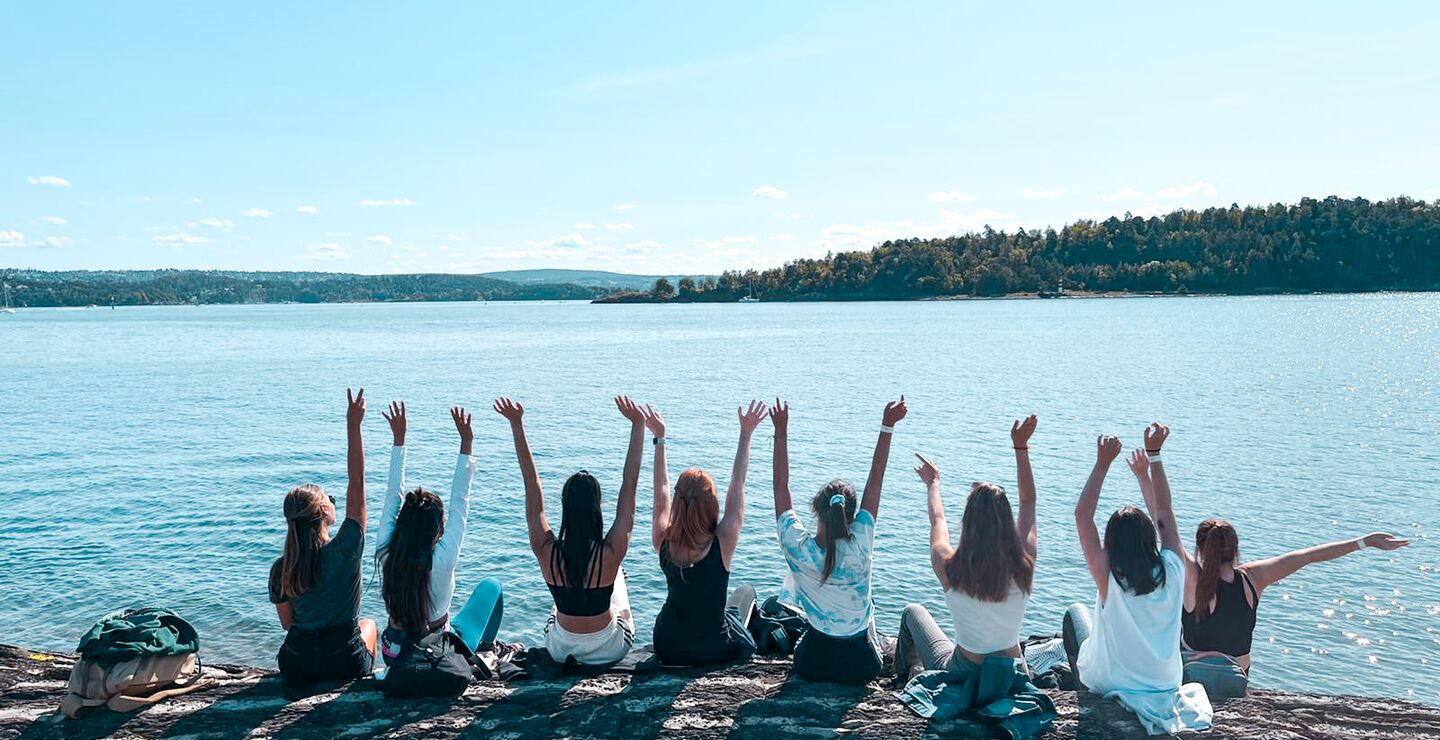 GET OUT OF YOUR COMFORT ZONE
One of the top tips that I can give to new internationals is not waiting to 'settle' before you start doing things! From the moment you arrive, ask people for help, say 'Hei' in the elevator, start conversations and use every opportunity to attend social events from the beginning of the semester, even if you are tired! The beginning weeks are the easiest ones to make friends and you can start random conversations without anyone thinking you're weird. This is when friend groups form so it's important to be present, before all the "squads" form. Buddy Week is also amazing way to meet new people!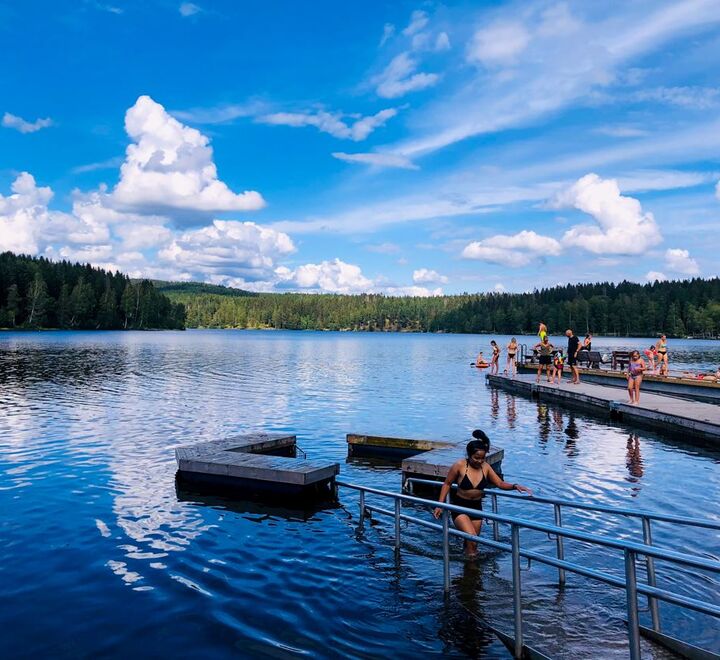 I know this could be quite a scary thought for all you introverted friends out there, luckily BI has really done an amazing job to create events where everyone can fit in. On Tuesdays and Thursdays, we have free coffee and chocolate buns at Kroa, this is such a nice way to meet other BI people while waiting in the queue for your coffee. I go every Thursday and have started to meet some familiar faces who eventually became great friends. Be consistent and people are bound to approach you to say "Hi, I always see you here, where are you from".
GET INVOLVED
Wondering if you picked the right university? YOU DID! BI hosts free dinner almost every month at the restaurant, and what student doesn't like free food? - Especially in Norway $$.
Keep an eye on BISO's (our student organization) Facebook page and be sure to sign up to BI-Inner. It's a lovely way to meet new friends and just enjoy food in good company. Also, BISO, BISO Bathing and BI Outdoor are three of my favourite social organizations to follow. There is almost always something to do with them. Some of the events have been Sauna days, trips to Tusenfryd theme park, nights at the cinema or visits to the trampoline park etc. Make sure to follow these pages on Facebook or Instagram closely so that you always know when the best activities are happening. These are all free and a great perk of being a BI student!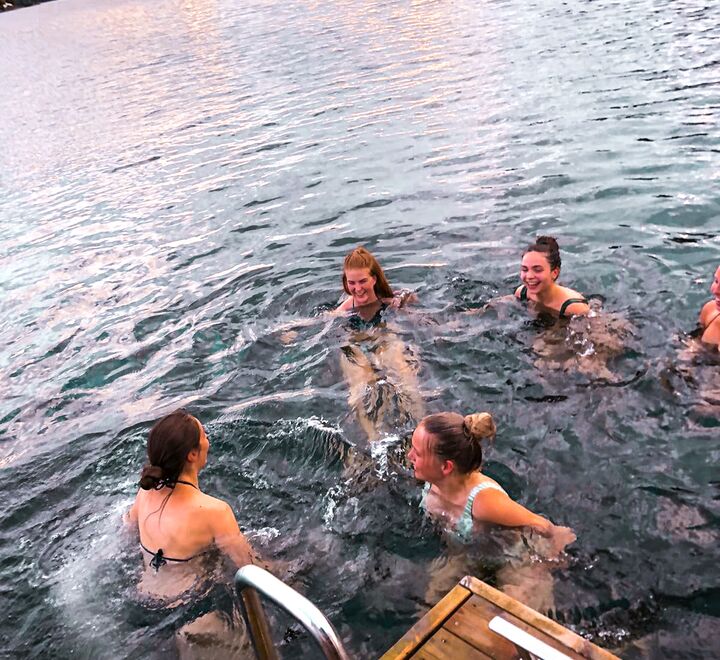 Lastly, take advantage of Norway's beautiful nature! Go hiking, go on trips, explore. There's no stopping your experiences here!
Welcome to Oslo and I hope that your experience as an international student is just as rewarding as mine was – enjoy every moment!