Full Name: Arailym Kaliyeva
Home Country: Kazakhstan
Current study program: MSc. in Business – Major in Economics
Many local students speak Norwegian between themselves, knowing Norwegian might help you to understand them and be involved in conversations.
Learning a local language is a sign of respect and shows your interest to the country and culture of where you're living. The language is not only the communication tool, but it's a vessel that contains and transfers the cultural riches, peculiarities and nuances, and opens the doors to a totally new world!
If you're considering gaining professional experience here, then learning Norwegian can facilitate finding a job. Many companies require proficiency in the local language. It is better to start early, because learning a language could take some time.
Have you ever gone to a social gathering, where everyone speaks Norwegian, and then the whole crowd starts laughing, but you don't know what they're laughing about? Don't worry they're not laughing about you, but if you don't want to miss any jokes and laugh together, learn Norwegian!
And finally, knowing Norwegian will help you to understand a lot of things in the city, signs, billboards, etc., you will be like a child who gradually starts understanding things around him and that will be such an eye-opener!
Soo… are you already driven and motivated to learn Norwegian? Then let's not wait, here are some tips for you to make the learning process enjoyable and effective. These are the tools that are helping me personally. Although I'm still in the process of learning the language myself, I would like to share with you some resources and things that you can do to get started.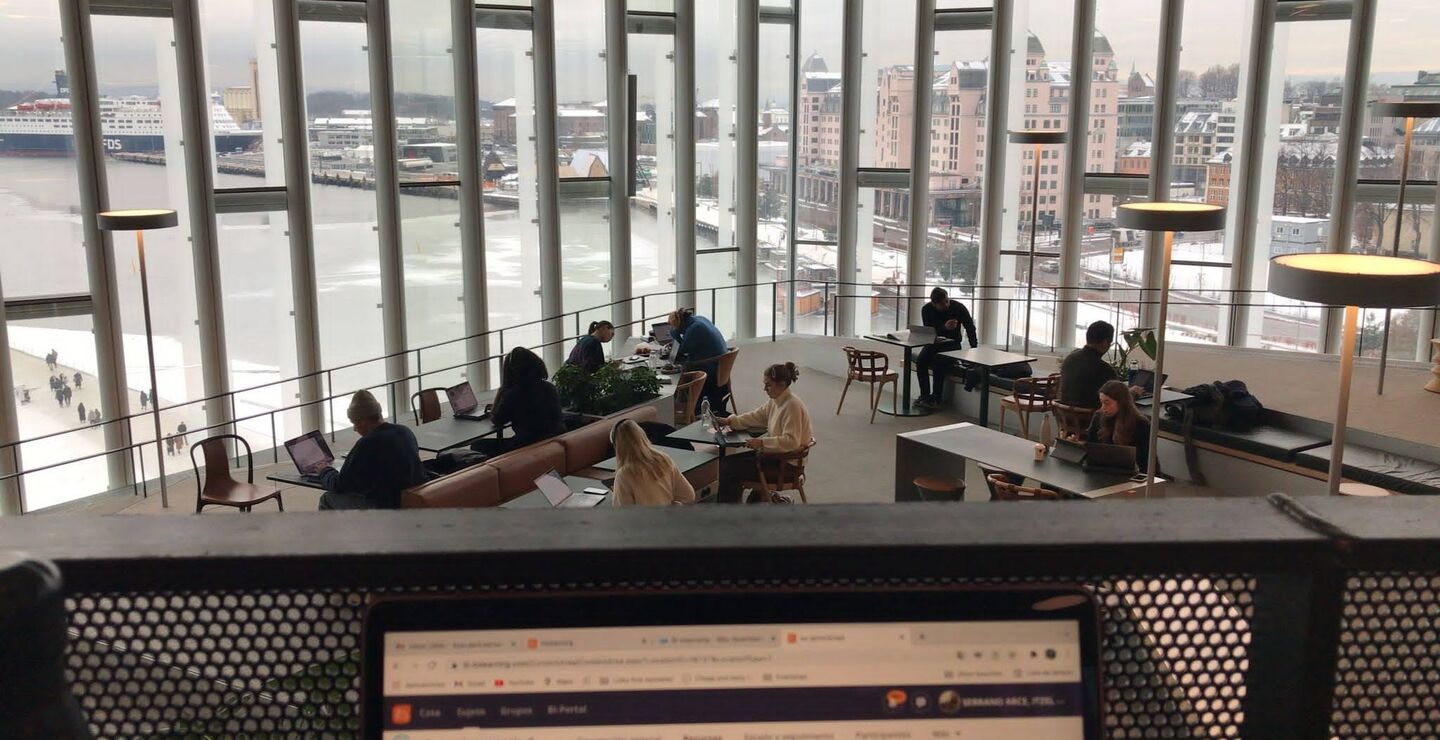 Enroll for language courses
BI offers Norwegian language courses every semester and it costs about 500 NOK, and it's totally worth it! I took a once-a-week class every Saturday for 6 hours, but you can choose another schedule that fits you.
Learn new words wherever you go
There are many ways to do so. I think one of the ways to make sure to learn at least a few words a day is using the language learning apps. Here is a small list of apps that you can download, I personally use Duolingo: