Profile interview
I learned I can do anything I set my mind to
Optimal use of strategic tools and effective ways to collaborate with different types of people are some of the things Linn Tronstad, Head of Robotics and AI at DNB, particularly appreciated at the BI Executive MBA program.
«I applied for the BI Executive MBA because I wanted to increase my skills in management and leadership. I also wanted to build a strong professional network through the program and get to know new people that I could benefit from in my further career. Having an EMBA from BI also creates career opportunities in itself», says Linn.
Her role as Head of Robotics & AI involves working on process automation across all units, to create better customer journeys and increase internal efficiency. The EMBA has influenced how she approaches teamwork and collaboration with colleagues
«Through the program, I learned a lot about how to work effectively with different types of people. Really utilizing each other's expertise and experiences in the best possible way is absolutely crucial.»
Juggling a demanding leadership position with studies required good planning, says Linn.
«I definitely had to consider the total load of participating in the program in addition to having a full time job. You need to be both dedicated and structured, because there is no time to waste. What worked for me was having a plan for when I intended to work – and stick to the plan», she says, adding: «I definitely think it was worth it.»
Tailor-made and up to date
The BI Executive MBA is an eighteen-month long program suitable for leaders and future leaders. The program is divided into six intensive modules, each lasting two weeks. Elective courses allow candidates to tailor their degree with Global Leadership, Digitalization or Sustainability. Linn was impressed with how thorough the program was.
«The program teaches you proper use of many of the typical strategic tools. Tools that you might have used before, but whom you really get to delve into during the program. This gave me a whole new understanding, which in turn reminded me of the importance of doing things properly and thoroughly, and not just scratching the surface.»
She also appreciated the interactions and discussions with both classmates and professors.
«Everything we did during the program was case-based, and the cases were highly relevant and up to date. This sparked fruitful discussions both amongst the students, and also between students and professors.»
BI Executive MBA
Ranked among the world's best Executive MBA degrees
87% of the students finishing EMBA in 2021 reported that the course led to a higher job satisfaction
Designed to give you the tools to lead your organisation into a digital, global and sustainable future
Knowing me, knowing you
The program seeks to support students' personal development, helping them to attain their leadership development goals and their career development goals. For Linn Tronstad, this was one of the highlights.
« A large part of the program is focused on personal development. You really get the opportunity to get to know yourself: How do I react in different situations, what are my strengths, what sides can I develop. It was really interesting.»
Getting an outside perspective on herself was enlightening, she says.
«It's just as much about how others perceive you. You'll get continuous feedback from the group, which really gives you a 360 perspective on yourself. Throughout the program, things become very clear.»
A new perspective
«Having been through the Executive MBA at BI has given me new self-confidence. Earlier, I felt I always had to be one hundred percent prepared, have everything thought through, and always be spot-on when commenting on something. But through the program at BI, I realized that it is perhaps more about starting a discussion and creating engagement around a topic. Which in turn leads to valuable perspectives and outcomes.», says Linn Tronstad.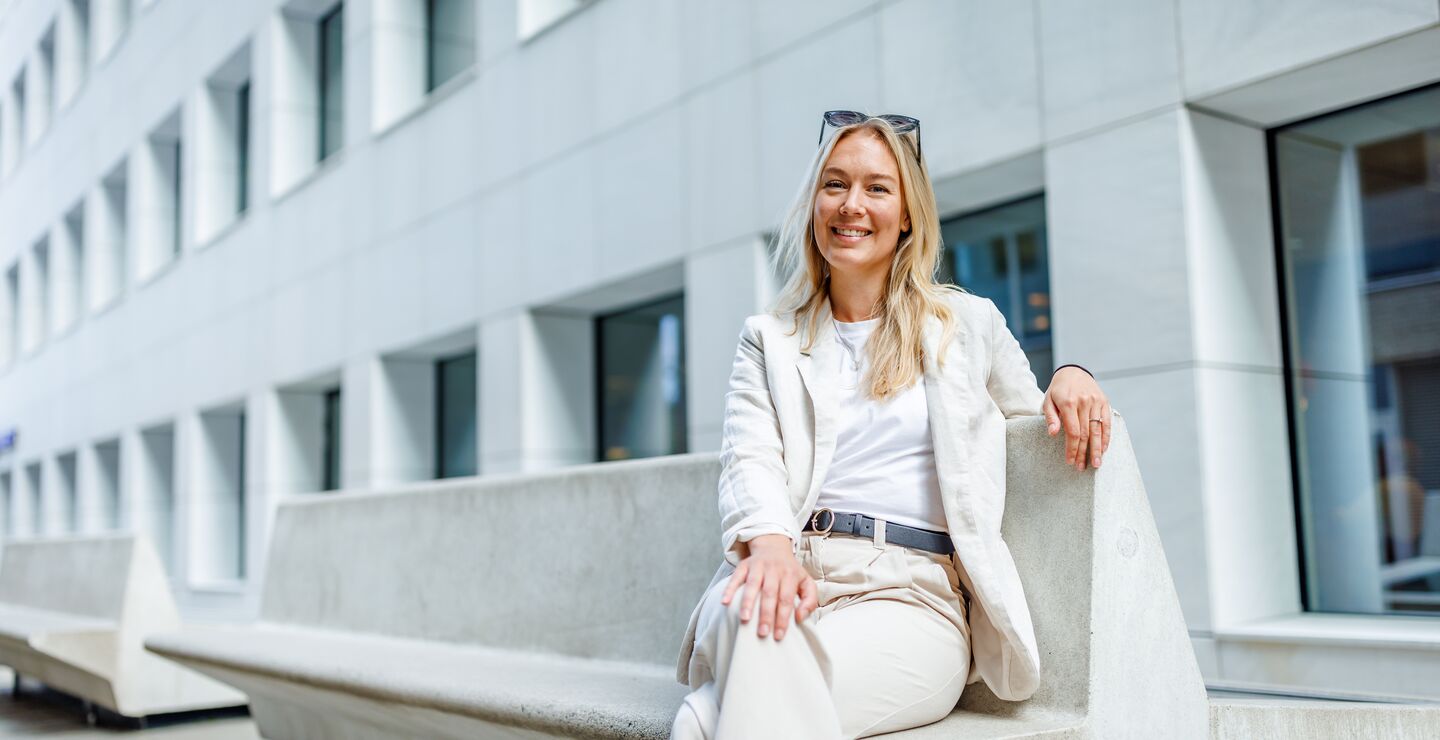 After finishing the EMBA, she feels less limited regarding what she can and can't do.
"I know I can achieve the goals I set as long as I work hard for it, stay curious, and not least, stay open to the opportunities that present themselves. This has been very motivating for me, because I've come to realize that you are not born to do something or must be a natural talent, it is more about your own attitude and what you set your mind to.»
Online Information Meeting - Executive MBA
Are you considering our Executive MBA starting spring 2024? Join our online information meeting 21 June.
Sign up for a one-to-one meeting
Meet with one of our professional EMBA guidance counsellors for a personal talk.