Master Programmes
Executive Master of Management in Energy
Shape your future with a master's degree designed to develop your comprehensive understanding of key energy issues.
English

Part-time

Oslo

Start date: 8 March 2021
EMPOWERING MANAGERS TO RECHARGE THE ENERGY INDUSTRY
The global focus of the industry is reflected in the structure of this programme. As reference cases we explore the development in Europe and Scandinavia during the last decade, as those regions have been pioneers with respect to new business models and energy market designs. In addition to the fundamentals of oil, gas and the electricity industry, you will gain a deep understanding of the undergoing energy transition.
This is done by combining Norway's expertise in governance and technology development within the oil, natural gas and electricity sectors, with France's leading energy technology knowledge. The collaboration between the leading international institutions BI Norwegian Business School and IFP School in Paris, gives this programme a unique profile with an exclusive opportunity to learn from international experts.
Through this programme, you will develop the qualifications you need to lead the "industrial revolution", and prepare yourself for the most attractive management positions in the energy industry of today and tomorrow.
Students starting in 2021
Due to Covid-19 and travel restrictions, the students starting in 2021 will have the possibility to attend classes on-line if needed.
Since March 2020 we have constantly innovated and improved our productions in cooperation with students and faculty. This means that students not present can engage in classroom activity through integrated IT-systems with minimal technical support. Whether you attend online or in the physical classroom at campus the program is delivered with our usual high quality, high level of student engagement and experience sharing among participants. Please take contact if you have questions - register for a one-to-one-session here
Programme content
The Executive Master of Management in Energy lasts for 18 months, including five two-week modules in Paris and Oslo. This structure allows you to undertake executive studies while continuing to work full time.
Energy core courses respond to the significant changes in the industry due to growing demand for energy, sustainable development and green transition across the world. Courses also focus on specific skills in energy fundamentals, technologies, industries and markets, policies and strategies, addressing the challenges of investments and technological solutions.
Through the programme, you will profit from interactive learning processes and discussions on campus and online. You will also participate in a consultancy project, a practical team work exploring real-life business challenges. The project work is supervised by a professor as well as a representative from the company you are analysing.
Five modules will transport you from an overview of the energy market to the key challenges of the future of the industry:
The global context and challenges of the industry, such as the digital impact and the green transition.
Techno-economic aspects of the energy industry, business economics and strategic decision making in the oil, gas and power sectors.
Future characteristics of the industry. You will learn to master the digital revolution, new business models and the corresponding leadership approaches.
"BIs international Executive Master of Management in Energy is an integrated programme with the highest reputation, covering the energy business and industry and being a key driver for the transformation towards a sustainable business and society.
The supreme and unique delivery model for the programme delivers the highest flexibility ever. The entire integrated programme consists of digital real time face to face education linked with real time team collaboration in classrooms for those capable of attending physically. The candidates will become qualified to take the driver's seats in the energy industry and a society undergoing disruptive and unpredictable changes and patterns.
The programme demonstrates that it has the exceptional capability of mastering a world of vulnerability, uncertainty, complexity and ambiguity, a most likely characteristic of current and future society at large and the future in energy business.
Join the group and become a champion in the energy business".
Jon Lereim, Professor and Associate Dean, BI Norwegian Business School
Video
Why an Energy Master
Programme Structure

Understanding the global arena

The global picture in energy
Highlights of energy industry sectors oil & gas, hydro power electricity, solar & onshore/offshore wind
Energy and society and geopolitical issues
Perspectives on Sustainability in energy industry

Governance of complex energy projects
Business economics and value creation


Fundamentals of oil, gas and power business

Oil upstream, midstream and downstream
Natural gas value chain & markets
Power generation techno-economics
Energy markets & trading


Regulations and business models in energy industry

Laws & Regulations globally and regionally
Regulations of electricity & gas markets including 3rd party access
Business models in the green energy transition in energy industry
HSE Issues in action (Health Safety & Environment)


Energy technology in action

The challenge of climate change
Energy efficiency market and policies
CO2 markets and regulation
Energy project evaluation and finance


Shaping the future energy sector

The leadership challenge and leadership analytics
Individual leadership development plan
From Value chains to connected value networks
New business and organization models for the future energy sectors
The digital revolution, predictive & prescriptive data analytics, Big Data, IOT & machine learning and its impact on energy industry
The business driven reengineering in the energy sector for achieving business performance excellence
Managing in a VUCA world

Consultancy project presentation
Graduation
For the students who don't have the opportunity to travel to Oslo, these modules will be offered as a hybrid (live on-campus and online) if necessary.
WHO IS THE PROGRAMME FOR?
The truly international, cross-cultural learning environment provides excellent network opportunities. The programme gathers professionals already familiar with the industry, as well as those aspiring to work in the energy field. Your fellow students will represent a wide range of industries and academic backgrounds.
Classes typically have more than 15-20 nationalities represented, and the average age is normally around 37 with 12 years of full-time work experience. Previous students worked for companies such as Aker Solutions, ABB, Conoco Philips, DNV GL, EDF, Engie, Halliburton, McKinsey, REC, Schlumberger, Shell, Siemens, Equinor and Total. And many more, including ministries, regulators, defence and other public authorities.
"A unique experience that provided me with the proper mix of skills to play an effective leadership role in the future transformation of the energy industry."
Operations Planning Manager Scandinavia - Schlumberger
"The main advantage is the delicate balance between scientific theory and real practice."
Senior Specialist Finance & Economy Department - South Stream Transport B.V
A global partnership - Learn form the experts
Bringing together the expertise of two leading institutions in the field of energy management, the Executive Master of Management in Energy gives you a global perspective on the industry.
BI Norwegian Business School in Oslo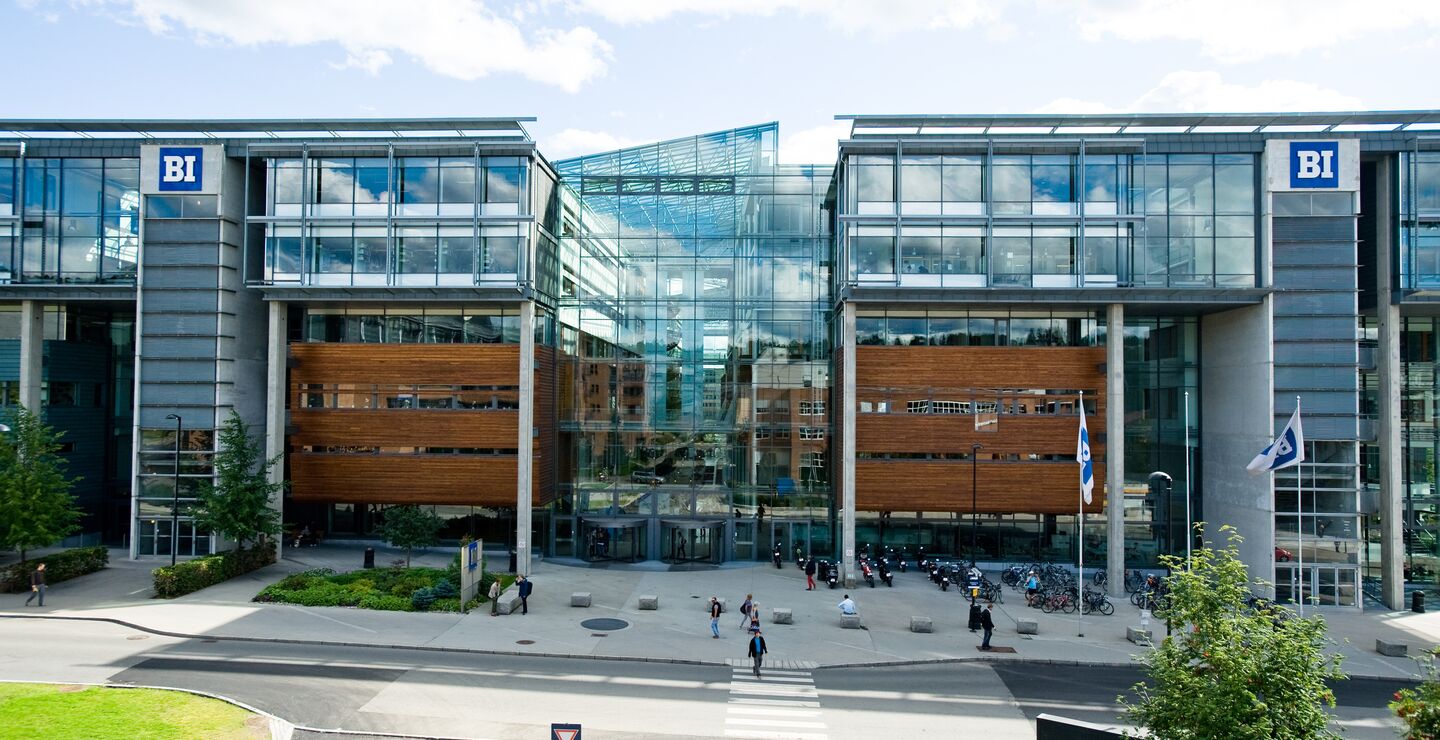 One of Europe's largest business schools, BI Norwegian Business School is the main provider of scientifically embedded knowledge on management, economics and business in Norway.
The school has large teams of researchers within economics, business administration and marketing.
BI Norwegian Business School is the only Norwegian business school that has received the three most prestigious international accreditations – also known as "triple crown": EQUIS, AMBA and AACSB.
IFP School in Paris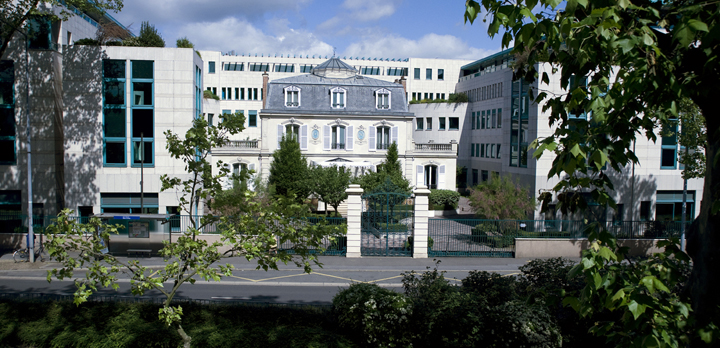 IFP School is an integral part of IFP Energies nouvelles (IFPEN), a research, innovation and training center for energy, transportation and the environment. This provides a synergy between training, research and innovation.
From research to industry, technological innovation is at the heart of the IFPEN group activities. In 2005, the Nobel prize in Chemistry was awarded to Yves Chauvin, Research Director at IFP Energies nouvelles. IFP School was awarded EUR-ACE Master in 2013 (European Accreditation of Engineering Programme).


Faculty


"The Executive Master of Management in Energy is designed to empower managers to recharge the energy sector. You will be exposed to the technical, economic, financial and environmental dimensions of the value chain, and develop a new mindset to support the ongoing transition of the energy world."
Jon Lereim, Professor and Associate Dean, BI Norwegian Business School
Dr. Maxime Schenckery, Director of the Center for Economics and Management, IFP School
Arash Farnoosh, Head of the Executive Master of Management in Energy programme, IFP School


Practical information
Programme starts: 8 March 2021
Application Deadline: Rolling Admission
Length of programme: 18 months part-time, with five two-week modules and online courses.
Due to Covid-19 and travel restrictions, the students starting in 2021 will have the possibility to attend classes on-line if needed.
The Executive Master of Management in Energy is intense and demands commitment. Admission requirements are stringent to ensure that all participants are qualified.
Application and admission
Applications are accepted on a rolling admission basis, and reviewed by an admission committee. Qualifying applicants are invited for an interview.
Admission requirements
Read the admission requirements for this programme.
Tuition fee
The tuition fee is NOK 300 000 (divided into three instalments). The tuition fee does not include literature and travel expenses (flights and accommodation).
As this is a part time programme, you can only apply for a tourist visa. If you are eligible for financial support from the Norwegian State Educational Loan Fund, the EMME is a supported programme. Please see their website for more information. Please note that we are unable to assist you with queries related to the Norwegian State Educational Loan Fund.
Scholarship
BI offer scholarships for exceptional candidates joining EMME. Females and employees in non-governmental organizations are encouraged to apply. The scholarship awards maximum 25% of tuition fee and will be deducted from the total tuition fee. Please note that admission decisions will be made prior to decision on the scholarships. Application deadline 01 December 2020.
English

Part-time

Credits: 90

Price: 300,000 NOK

Oslo