Conference
BI-JAMS Thought Leaders` Conference 2018
BI Norwegian Business School welcomes you to the BI-JAMS Thought Leaders' Conference on Generalizations in Marketing: Systematic Reviews and Meta-Analyses in Oslo, Norway, from June 3-5, 2018.
Conference Hotel
The Nydalen Radisson Blu conference hotel is situated next door to BI Norwegian Business School, the conference venue. For convenience reasons, we strongly recommend staying at this hotel.
We have arranged a special rate for conference participants at NOK 1195 (June 2), NOK 1.113 (June 3 and 4) and NOK 1442 (June 5) (approx. $138 - $178) – per night (for a standard single room), with breakfast and free wifi included. For booking please visit Radisson Blu Hotel.
If you want to extend your stay, please contact the hotel at guest.nydalen.oslo@radissonblu.com.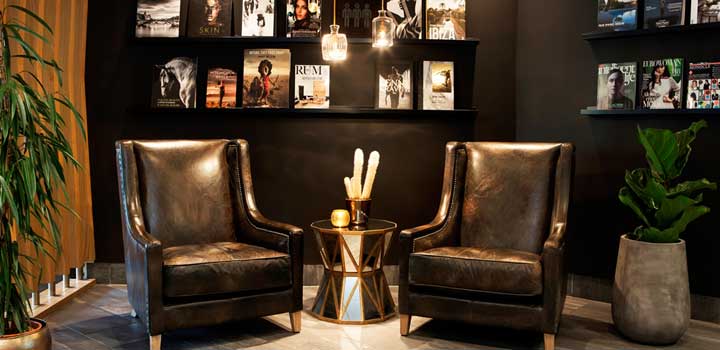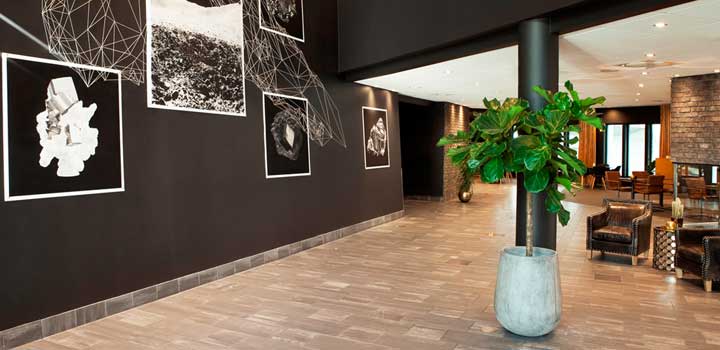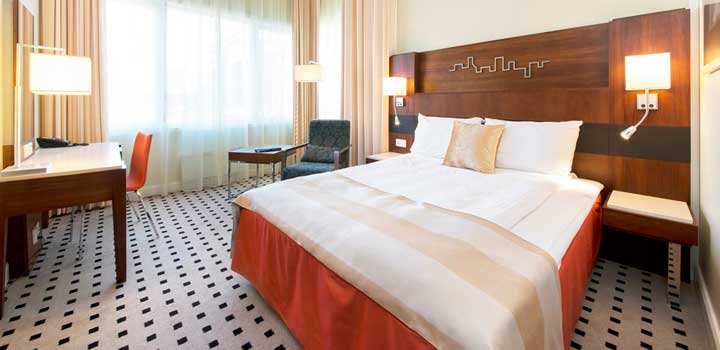 How to reach us
BI Norwegian Business school can be reached within approx. 10 minutes by bus or metro from the center​ of Oslo. ​​​​
The Nydalen Station is located across the street of BI's main entrance (visiting address: Nydalsveien 37, 0484 Oslo). Please see the following map for the location of the school and the dinner venues: link to map.
Metro
Several public transport options in Oslo take you directly to Nydalen. Metro (T-bane) routes 4 (direction Vestli) and 5 (direction Ringen), stop at Nydalen. Metro Services Route Map could be accessed here.
Bus
Bus number 37 has Nydalen as its final destination, and bus 30 also stop right outside the BI building. See the webpage of Ruter https://ruter.no/en/ for more information.
Buying tickets
You can buy tickets for the metro and buses using the vending machines at all major train and metro stations using your credit card and PIN. Note that many bus stops are however not equipped with vending machines and that you can only buy tickets onboard buses with cash. We recommend buying a pay-as-you-go travel card at kiosks (Narvesen, 7-Eleven, Deli De Luca) or at Ruter's customer service centres (see here for more information:https://ruter.no/en/buying-tickets/travelcard/). If you plan on going sightseeing, the travel card may come handy, since not all stops have a ticket vending machine.
Alternatively, if you have a credit card from an EU country, you can also use the Ruter Ticket app to buy tickets on your smartphone (https://ruter.no/en/buying-tickets/mobile-ticket-app). If you want to try this convenient option, we recommend installing this app and validating your credit card before you travel to Oslo.
Oslo Bike
If you want to explore the city by bike, you will find a station for Oslo's public bike rental system (https://oslobysykkel.no/en) opposite the school's main entrance. Stations are located almost everywhere in the city. Just install the Oslo Bike app on your smart phone and purchase a day pass for 49 NOK via the app. Beware that our campus is at an elevation of 100 meters above sea level. We recommend the scenic downhill bike ride from BI to the city center along the river.
How to reach us from Oslo airport (Gardermoen)
By train:
The Flytoget Airport Express Train connects the airport with the city center every 10 minutes. The ride to the central station takes about 20 minutes.
Our recommendation is to take the Airport Express Train to Oslo S (Oslo Central Station) and from there take the metro (T-bane) number 4 (direction Vestli) or number 5 (direction Ringen) to Nydalen (T-bane station). The conference hotel as well as the university building are in the close vicinity to this stop.
Detailed instructions:
After exiting customs, turn right in the main airport building and follow the signs to the airport express train. Train tickets can be bought either directly at the ticket office in the airport hall or by swiping your credit card directly at the barrier and selecting your destination (Sentralstasjon). There is no need to swipe the card again on arrival.

Get off Airport express train after 20 mins at 2nd stop, Central Station ("Oslo Sentralstasjon", "Oslo S")
In the main station, follow the signs to the Metro ("T-Bane"). The main metro station is called "Jernbanetorget" metro station. You will need to buy a ticket for the metro from the ticket machines* (Zone 1, price for a single ticket is 33 NOK).Note: It is not possible to buy tickets on trams and metro carriages and it is not possible to activate the ticket on board the metro. This must be done at the station. You can use the same tickets on all public transport in Oslo: bus, tram, metro, train and ferry (not the Bygdøy ferry).
Take westbound metro lines 4 or 5 to Nydalen station (15 minutes)
Further information on Oslo public transport network can be found here: www.ruter.no/en
*If you experience difficulties buying a ticket from the vending machine, this may be due to the type of your credit card. We recommend buying a pay-as-you-go travel card at kiosks (Narvesen, 7-Eleven, Deli De Luca) or at Ruter's customer service centres. If you plan to go sightseeing, having the travel card may come handy, since not all bus or metro stops have a ticket vending machine.
By bus:
At Store Ringvei (ring 3) there is a bus stop for the airport shuttle called Flybussen. It takes approximately 40 minutes from the airport to the bus stop called Nydalen stasjon (line FB3). It takes about 5 minutes to walk from the bus stop to BI and the conference hotel.