Full Name: Anastasiya Kryvyak
Home Country: Ukraine
Bachelor's Degree: BSc in Marketing (2016)
Previous university: Kyiv-Mohyla Academy
Current Study Program: MSc in Strategic Marketing
Why art places? "We have art in order not to die of the truth" - Nietzsche said and I fully agree with him.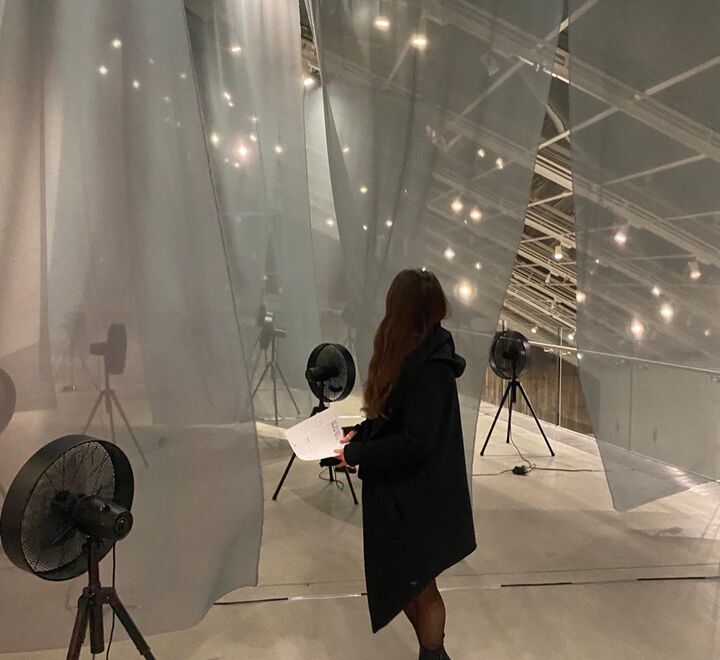 Moreover, I would suggest at least 3 reasons to visit art places in Oslo. Firstly, it's a good way to get acquainted with the local culture. Secondly, this is a great opportunity to spend time with your new friends and groupmates. And finally, such entertainment will definitely leave dozens of nice pictures on your smartphone. Here you can update your Instagram/Snapchat community with mesmerizing content on how your life here is going on.
1. Munch Museum
Edward Munch is one of the most famous artists in the world. If you know that "scream" is not only an emoji that we put when we think about exams. But also one of Munch's works, then for you it will be even more interesting here. Munch painted in the expressionist style and believed that art grows from joy and sorrow. You can see a lot of sadness and pain in his works.
In addition, the gallery building itself has a beautiful view of Oslo. I recommend going there to enjoy the evening city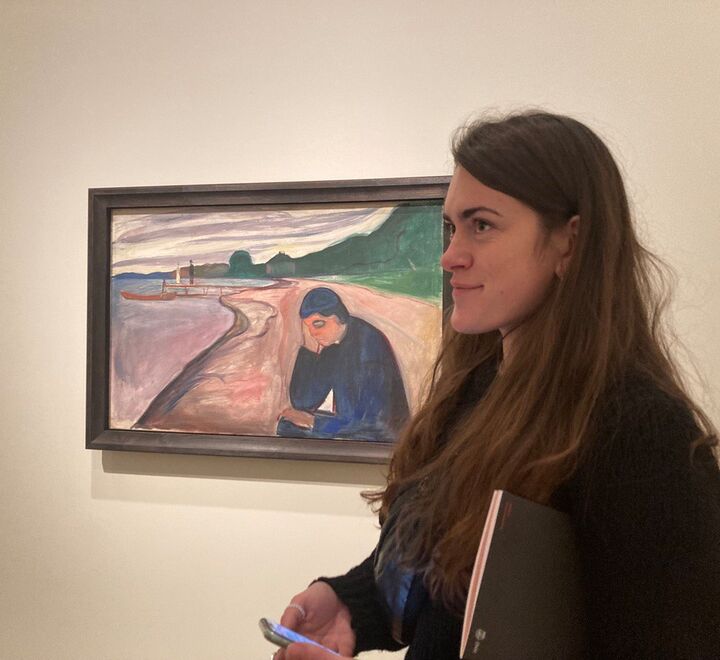 2. Frogner Park or Vigeland park (the name for tourists)
Another famous Norwegian artist is the sculptor Gustav Vigeland. In Frogner park you can find an enormous amount of his sculptures. They symbolized different conditions and life periods in which a person can be during life. Maybe, some of them can remind you of someone in real life.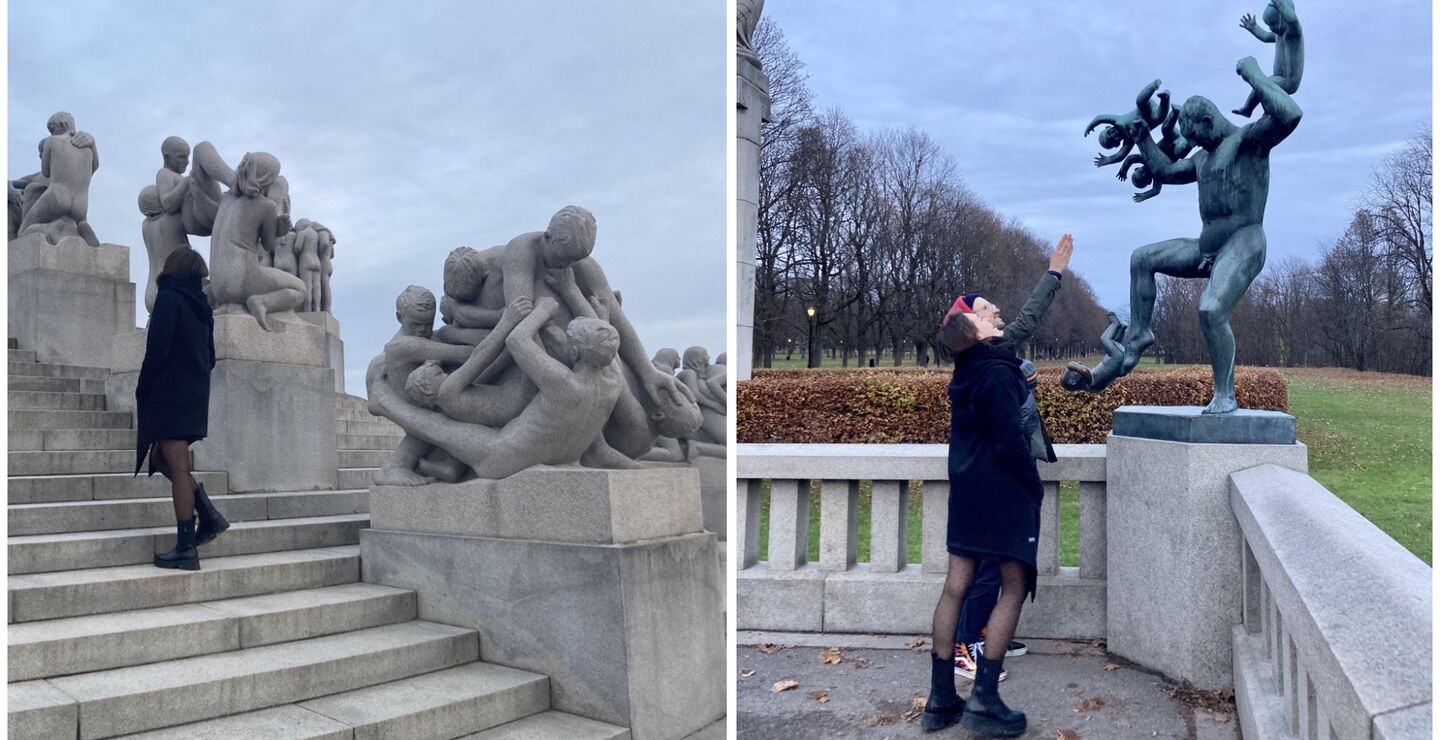 3. Astrup Fearnley Museum of Modern Art
This is a privately owned contemporary art gallery. It encompasses the works of Jeff Koons, Andy Warhol, and many others, who have an impact on modern art.
The gallery also has temporary exhibitions which you can reach by crossing the bridge, in another part of the building.
By the way, the building is designed by architect Renzo Piano. Whose one of the most famous works is another prominent gallery of modern art, the Center Georges Pompidou in Paris.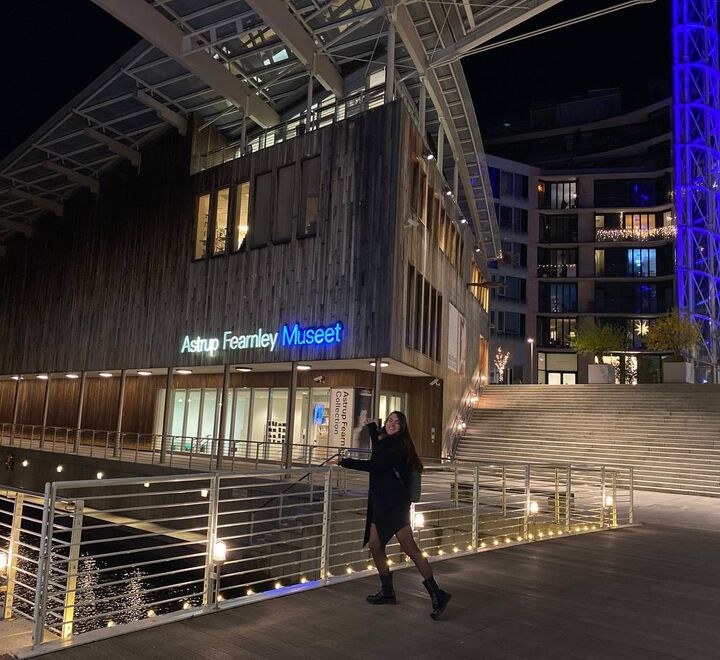 4. Ekebergparken
Near this park, you can find the place from which Munch painted his "Scream".
Ekebergparken is a perfect combination of art, nature, and the beautiful scenery of Oslo. Be careful while walking, because suddenly you can face strange apartments that resemble alien dwellings. A huge sculpture of a woman in black, or hanging silver figures from the trees.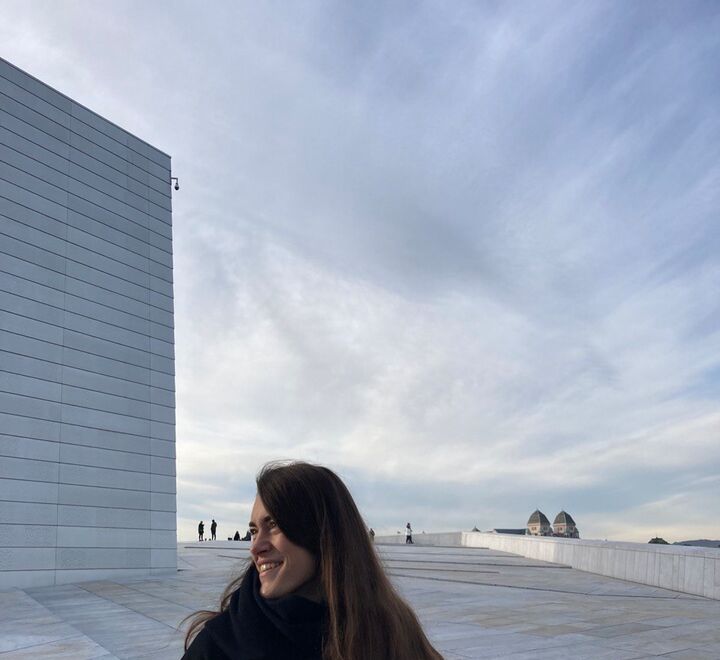 5. The Oslo Opera House
The building itself is an art object that is interesting to contemplate and interact with. I have might already managed to climb to the top of the Opera House and play the shadow theater in the evening.
It is worth going to the ballet, opera or concert in the Opera. The atmosphere inside is special in its own way and different from other opera houses in Europe.