Full Name: Christiaan Griffejoen
Age: 22
Home Country: Netherlands
Current Study Program: MSc in Sustainable Finance
During the last months of my business bachelor in Amsterdam, I was already dreaming about moving to Oslo. I have to admit that when I finally got here, the city was different than I expected. I had seen the post card pictures of the twentieth century architecture in the neighbourhood where I now live; Grünerløkka. The always sunny pictures showed the straight lines and symmetric windows of the colourful buildings along the Thorvald Meyers main street of the neighbourhood. In a way this architecture might also be "street"-art. But I'm not here to reveal that it's not always sunny in Grünerløkka, Oslo. Nor will I talk about the 1900s type of street art. I want to show you what I didn't imagine before I moved in here.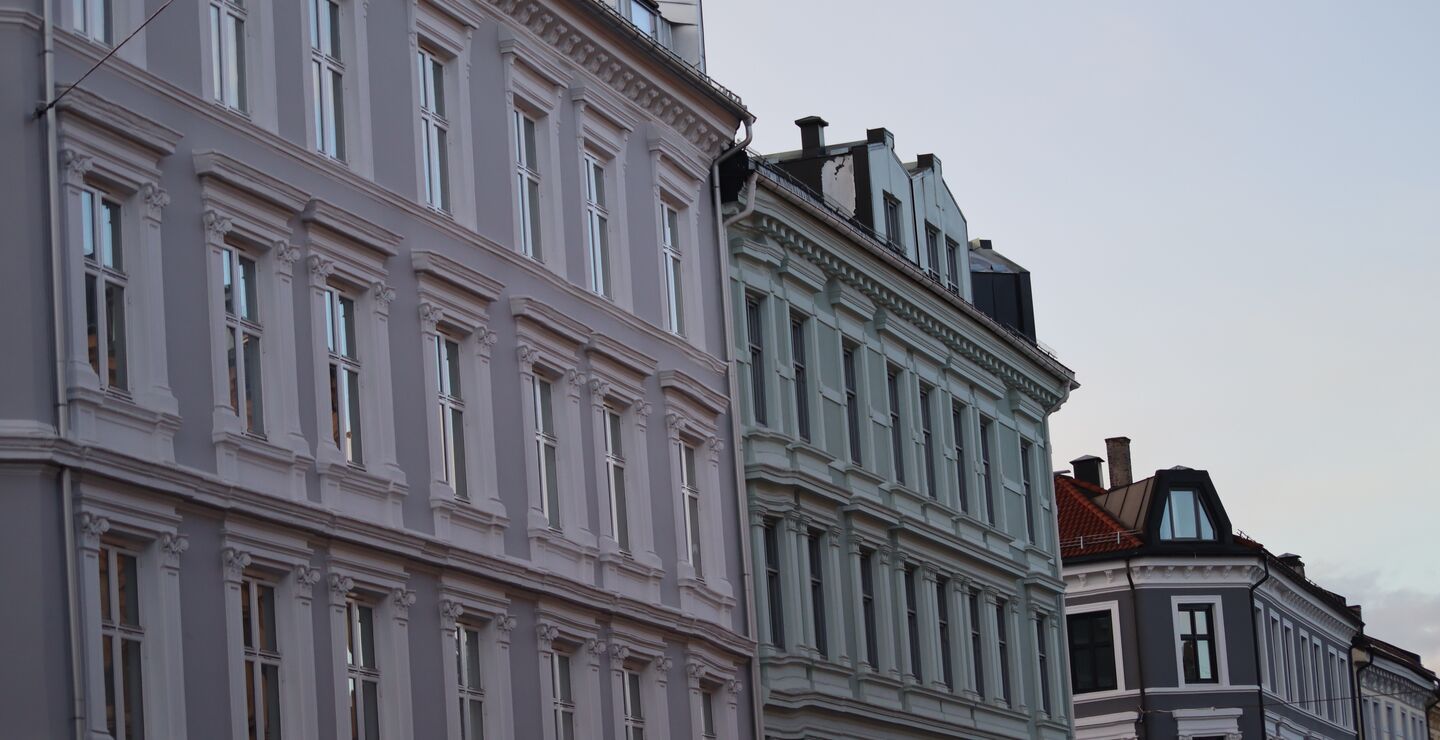 The GrünerLøkka twentieth century architecture (Seilduksgata)
On the previously mentioned stately homes, and most other buildings in my neighbourhood, you will find some form of street art. Even after living here for nearly five months, I still find new treasures every day. I would like to show you some of my favourite pieces I found during afternoon walks.