Full Name: Isabelle Catherine Di Nallo
Home Country: USA & Italy
Bachelor's Degree: BSc in International Economics and Marketing
Previous Institution: Drexel University, Philadelphia, USA
Current Study Program: BI–Luiss Joint Masters in Marketing
The Fjord Clean-up is an inner Oslofjord volunteer cleaning effort in downtown Oslo focusing on the neighborhoods Bjørvika and Aker Brygge. For those unfamiliar, these areas are beautiful neighborhoods with direct water access that are used by many people in Oslo to swim, kayak, and are home to many of the cities' floating saunas. The Fjord Clean-up is a non-profit that organizes volunteers who want to help keep Oslo's water clean. Not only is it a great opportunity to clean the fjord, but after 1.5 hours of cleaning, volunteers are treated to a free-floating sauna session at the Oslo Fjord Spa and vegan soup for dinner.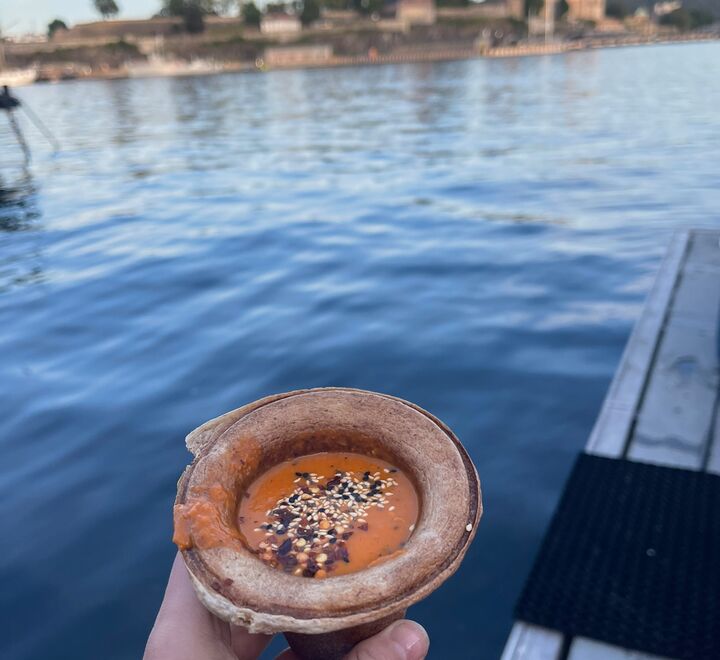 Good (Free) Soup!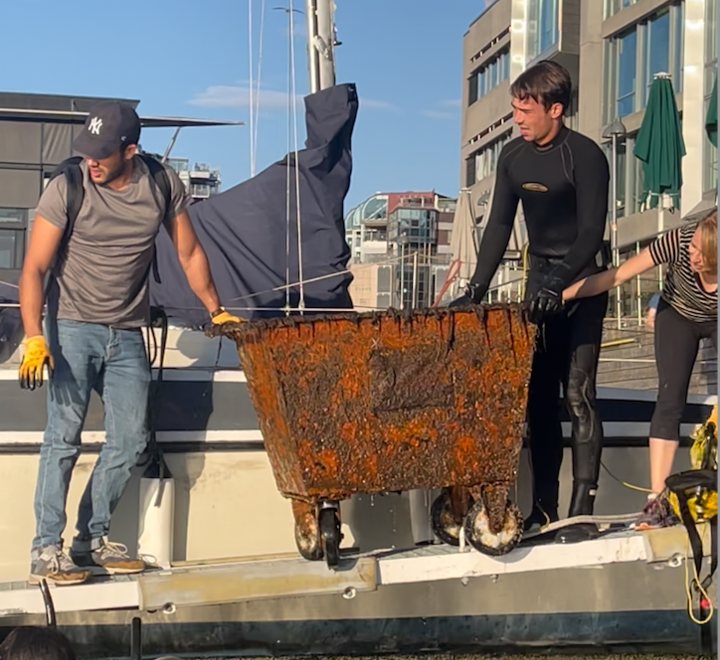 Metal Cart Found at CleanUp
The clean-up is a great way to befriend Norwegians but there are also many international volunteers. I am from the United States and have worked alongside people from Germany, France, Sweden, and New Zealand. Given this high presence of internationals, the primary language spoken during the cleanup is English, so it's very easy to participate.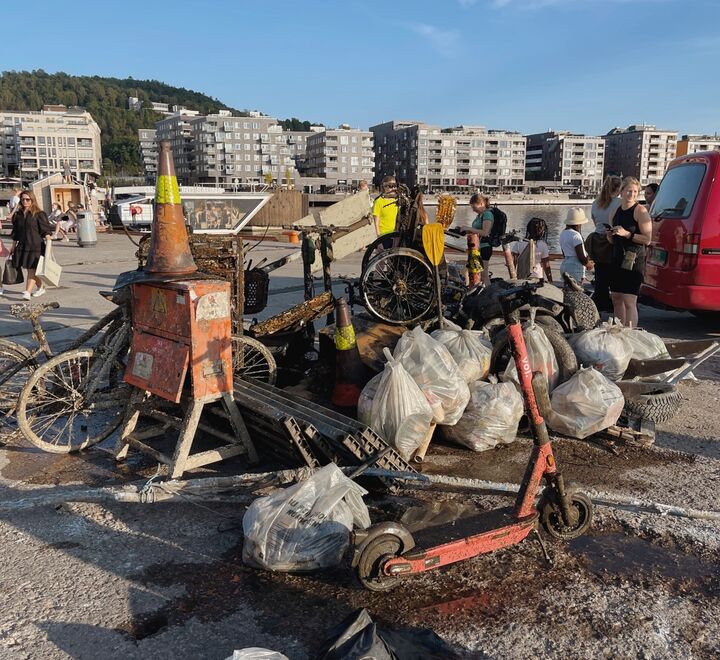 Trash from Clean-Up in Bjørvika
When you sign-up to volunteer for the clean-up, there are three equally important jobs to choose from: diving, stand-up paddleboarding/kayaking, or walking. The divers are given diving equipment (typically snorkels, but sometimes scuba equipment if you have prior experience) and are responsible for picking up the trash below the surface. One of the biggest polluters to the Fjord are electric scooters. While they are a popular means of transportation around Oslo—it's shocking the number of scooters that get thrown into the harbor every day. In fact, the clean-up has found so many that they are building a sculpture with all the scooters found this season called "Scooter-Tron." Of course, when volunteers pull trash from the ocean, wildlife is sometimes attached so if this is the case, volunteers ensure it is placed back in the water.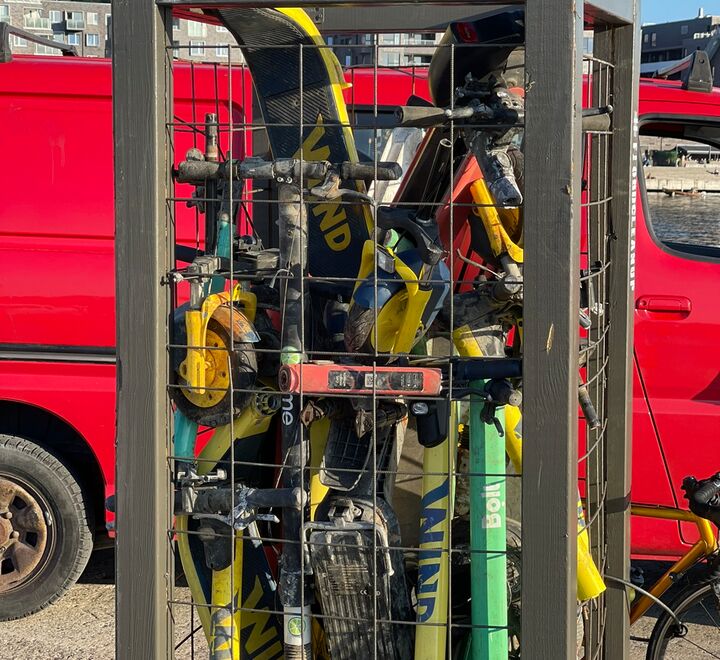 Scooter-Tron all the scooters in the Fjord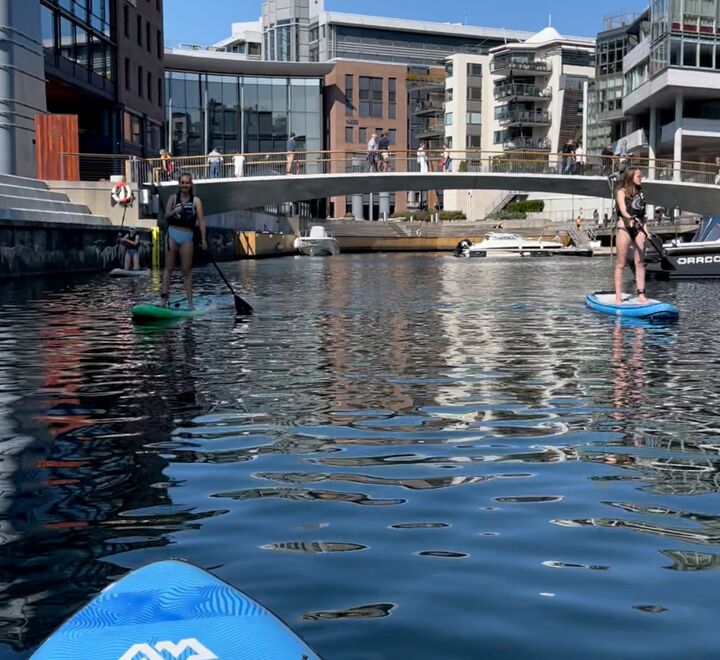 Paddle Board Aker Brygge
The second option for volunteering is to try stand-up paddleboarding or kayaking. The volunteers are responsible for picking up trash floating on the surface of the fjord and working with the divers to transport the bigger items (scooters, bikes, metal carts, and random items). In addition to the equipment, you're also supplied gloves and trash bags to pick up trash as it is passed. The first time I paddle boarded was at the clean-up, so no prior experience is necessary. The third option is to walk and pick up trash around the neighborhoods. Walkers are also extremely important in helping to pull heavy items from the Fjord and supporting the water volunteers.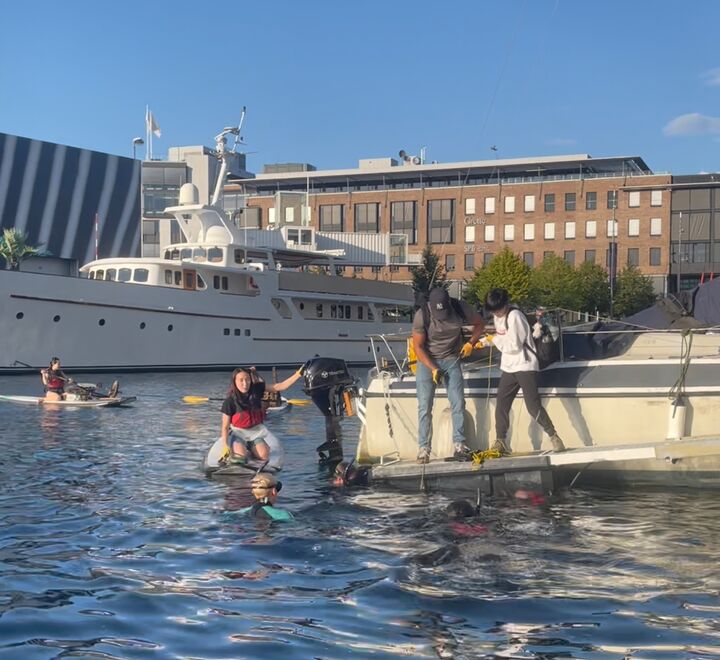 Divers, Walkers, + Paddles working together
The Oslofjord is truly one of the cities' greatest gems, so it's important to keep it clean. At the clean-up, there are many passionate people who are enthusiastic about keeping the Fjord pristine for everyone to enjoy. If this sounds like something you'd be interested in joining, learn more here:
Instagram: @fjordcleanup
Website: https://www.fjordcleanup.no/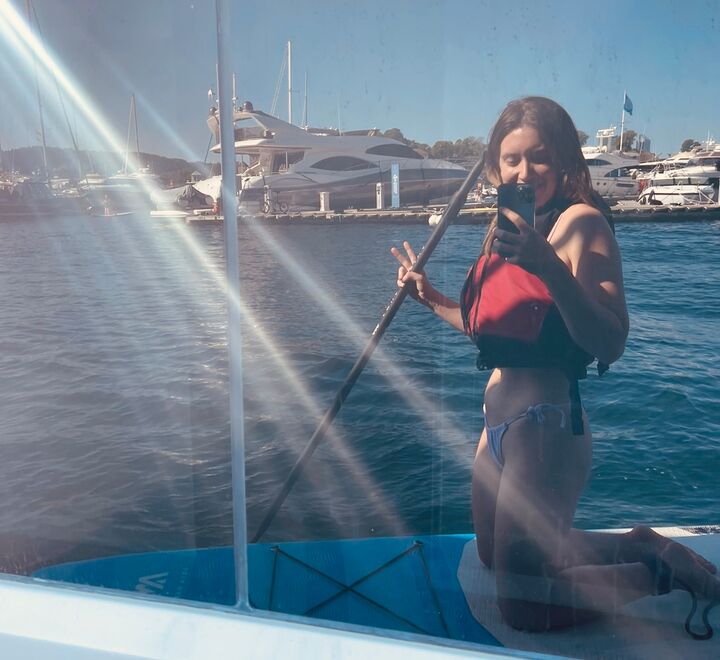 Yacht Selfie in Aker Brygge while volunteering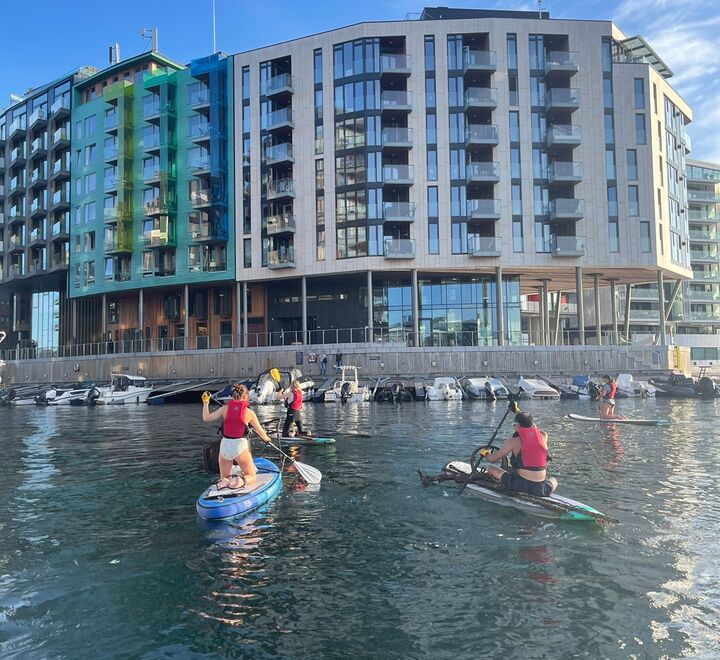 Paddle Volunteers working hard and having fun