-
In 2023, BI Norwegian Business School celebrates its 80th anniversary since the founding in 1943.
In keeping with the founder Finn Øien's original vision, BI80 will deliver significant societal impact, through engaging events, increased scholarship provision, and strengthened partnerships with alumni and the business community.
Today, BI is a leading European business school at the forefront of global research, with excellent faculty within finance, economics, accounting, logistics, law, leadership, data science, marketing, communication and strategy. ​
With more than 245 000 alumni, BI is among the most important forces shaping business and society in Norway.
Throughout 2023, BI's ambition is to celebrate the school's proud heritage and provide an abiding legacy for decades to come.
SHE Conference

Empowering students to challenge the way things are done in society is key to us, as we educate the leaders who will shape a more inclusive, equal and people-oriented future.
Oslo Business Forum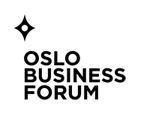 Knowledge has never been more important and Oslo Business Forum has created an important arena for knowledge sharing and research disemination. BI's partnership with Oslo Business Forum is one of the many ways BI stays relevant and connected where the business community meets.
Our history
BI Norwegian Business School was first established as a night school by Finn Øien in 1943. Over the next decade, BI came to offer a two-year daytime programme approved by the Norwegian State Educational Loan Fund.