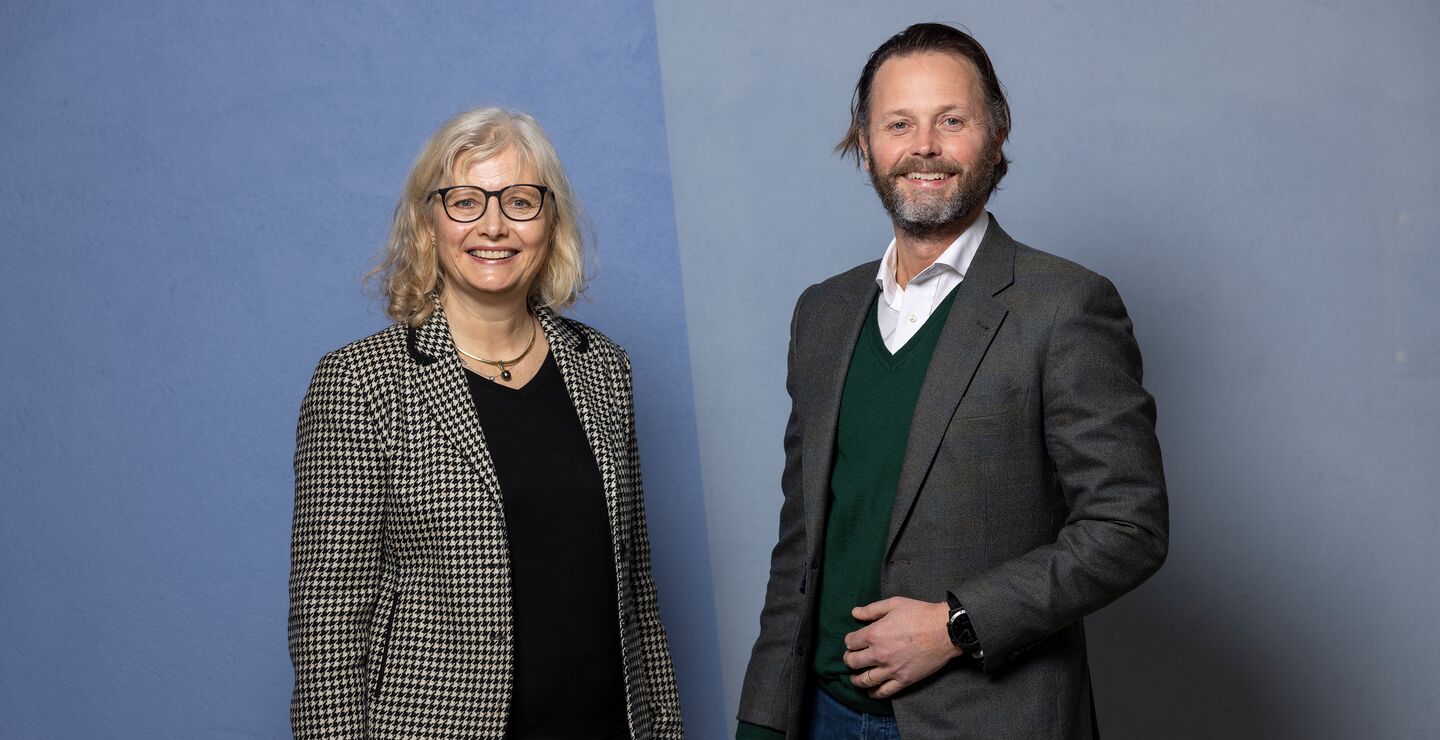 Holder of the Wilhelmsen Endowed Professorship Randi Lunnan and Chair of the Board of Tom Wilhelmsen's Foundation Thomas WIlhelmsen.
"I want to thank Tom Wilhelmsen's Foundation for their continued support, and look forward to collaborating for years to come. With this endowed professorship, BI will work to develop research and education within ocean business. If Norway is to succeed as a leading nation within ocean industries, we need to be at the forefront in developing and disseminating relevant knowledge," says Karen Spens, President of BI Norwegian Business School.
The Wilhelmsen Endowed Professorship was first established in 2005, helping to cement ocean business as a key research area at BI. The Professorship is tied to the BI Centre For Ocean Business.
"Through our long-standing collaboration with BI Norwegian Business School, we aim to continue to promote and highlight the incredible value the maritime industry creates for society. We are proud supporters of the Centre for Ocean Business at BI. Together, the competence we have after over 160 years of operations, combined with scientific research capability at BI, we believe our collaboration contributes to progress in the maritime industry and the greater value it provides," says Thomas Wilhelmsen, Chair of the Board of Tom Wilhelmsen's Foundation.
Professor Randi Lunnan at the Department of Strategy and Entrepreneurship of BI Norwegian Business School will continue holding the Wilhelmsen Endowed Professorship. The PhD-position will be filled during 2023.
"Norway is among the most important global actors in several maritime industries, including shipping, oil and gas, and fishing. Through this endowed professorship we will continue building a strong academic community at BI, and be a driver for research and education that contribute to Norway maintaining and strengthening our competitive position," says Lunnan.