Name: Khushal Bajaj
Country: India
Age: 20
Programme: Bachelor of Business Administration (BBA)
Why I came to Norway
Norway's location on the globe and its unique geographical features had been calling me for a long time, as I love adventure sports and going on trekking trips. I craved to experience the country for myself. The uniqueness of the rich culture, the traditions, and the environment of Norway lured me here.
My perspective on Norwegian culture
Norway has a unique culture which focuses on tolerance, respect and equality. This has taught me to see everyone in an equal light. Though Norwegians are generally shy, they are really friendly and helpful if you approach them. Despite being in a completely different country, I feel like home here.
My perspective on Norwegian nature
Norway provides a unique blend of urban life and nature. There are numerous green spots, parks, lakes, rivers and a fjord within Oslo, and the city is surrounded by even more nature. Every time I feel overwhelmed with studies and work, I just go on a hike and enjoy the serenity of nature. Sunday mornings I start my day by taking a dip in a lake or a river, be it summer or winter.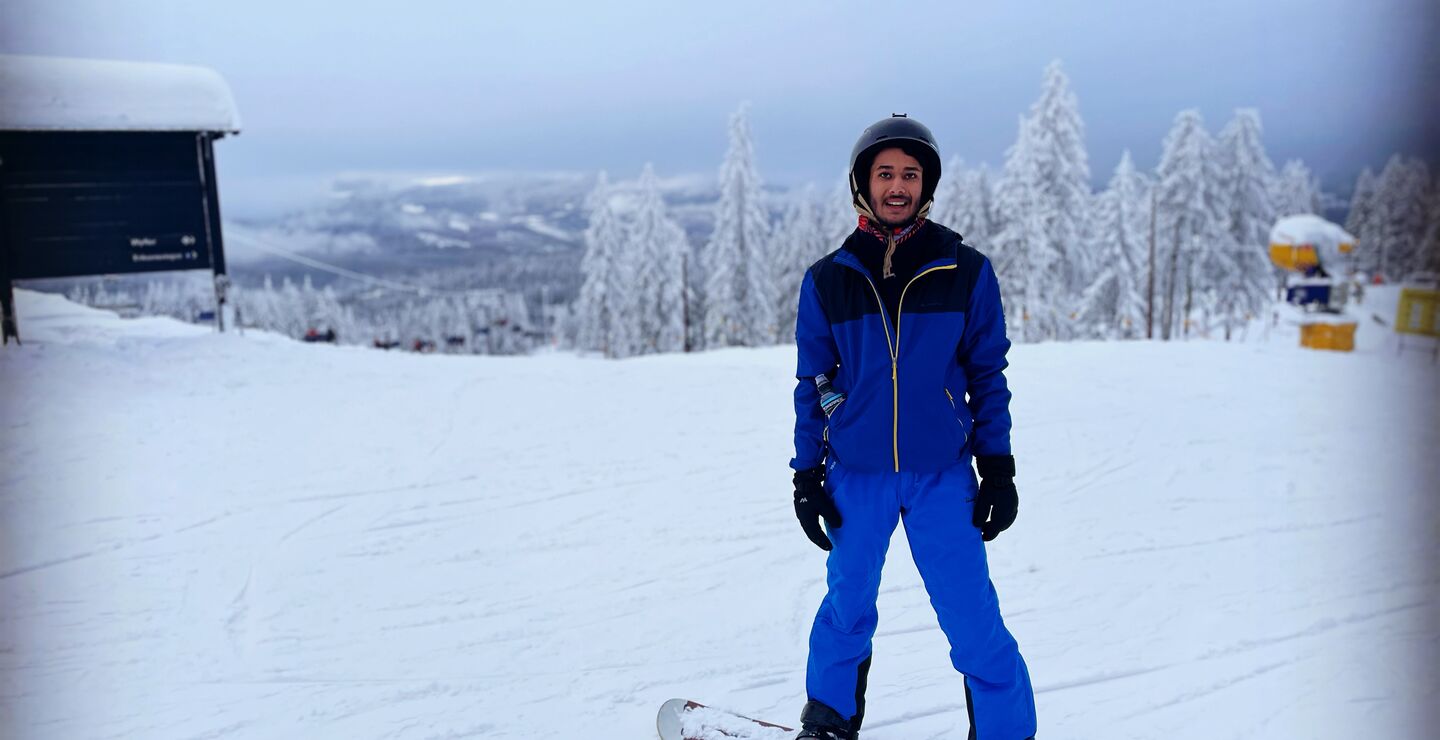 Why BI was the right choice for me
Because of BI's many international students from different countries, the school acquaints me with the economy and culture of the world, helping me become a true entrepreneur and leader.
BI, being a Triple Crown accredited school, is providing me with a solid foundation for my career. I can certainly say that the BBA programme at BI will help me become the dynamic entrepreneur who I aspire to be.
The learning style focuses on hands-on learning. The professors are more like your friends, and are really helpful if you have any trouble with the subject.
Before I came here I expected BI to provide an exceptional quality of education. And it did not disappoint me. The institute is preparing me to be a dynamic leader on the global stage.
Want to know more?
Speak with a student
Sometimes the best way to get the answers you need, is to talk to someone who's been in your shoes. Ask our current students about student life in Norway. Their past journey might be the fresh perspective you need to start yours.