Name: Vy Hoang Nguyen
Country: Vietnam
Age: 25
Programme: MSc in Business - major in Leadership and Change (Campus Bergen)
Why I chose to study at Campus Bergen
Previous working experience made me realise the vital roles of leaders and change management to organisations. BI in Bergen offered a programme centered around this, accompanied with high academic qualities and a good learning environment. So, I went for BI without a doubt.
The school had everything I asked for: a focus on my interest, rigorous standards with enough academic challenges, a positive and practical learning experience, close connections with industries, and great support for international students.
My perspective on BI's culture and learning style
The culture and learning style at Campus Bergen is very open, practical, and student-centered.
It enables me to get the best out of my studies. Besides theoretical knowledge, I love BI's open discussions on real-life issues as it allows me to share my view, scrutinize ideas with others and broaden my perspectives!
The most important thing I learned at BI
Be patient and openly discuss all ideas even if they seem to contradict your belief at first. It will help you gain many valuable insights. Fresh perspectives hold great powers! You can learn many facets of different issues and come up with the best possible solutions.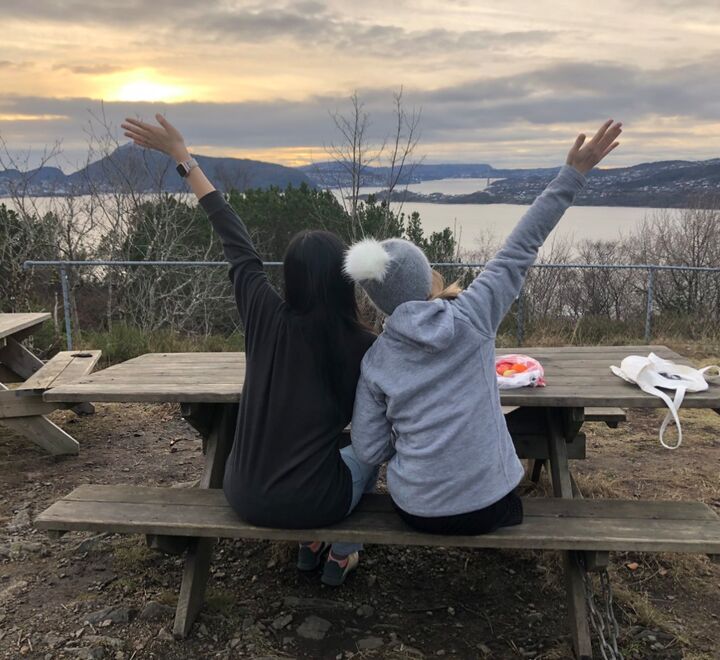 My perspective on Norway
Norway is fascinating in every aspect, be its history, nature, people or economy. I especially admire how the country overcame difficulties and continuously develops while it remains one of the happiest nations at the same time.
And the nature has made me a more active and nature-loving person. Going on walks has become a new habit of mine, and I've actually come to love the rain in Bergen! On the second day of January, my friends and I went to a nearby beach to jump into the cold Norwegian water. It was very scary, but definitely a fascinating one-in-a-life-time experience!
Want to know more?
Speak with a student
Sometimes the best way to get the answers you need, is to talk to someone who's been in your shoes. Ask our current students about student life in Norway. Their past journey might be the fresh perspective you need to start yours.