Calendar
The role of communication management in the light of the current societal challenges
Societal challenges and crises, such as raising energy prices, climate change, wars, and the wake of the pandemic, have substantially changed the organizational reality and will continue to do so. Communication managers are key actors in those challenging times, managing the stakeholders expectations and helping to make sense of the changing environment. In this NORA breakfast seminar the panel discuss learnings from pandemic research from researchers in Norway, Sweden, and Denmark, as well as current communication strategies in Norwegian corporations.
Practical information
Time:

Wednesday, 26 October 2022 09:00 - 11:00

Location:

Hybrid / A2-075

Contact:

nora@bi.no (#NORA)
Speakers
Winni Johansen
Her research interests include crisis management and crisis communication, social media, crisis consulting, internal crisis communication, environmental communication and strategic communication in private and public organizations. She is the co-editor of Organizational Crisis Communication: A Multivocal, Approach (Sage, 2017), International Encyclopedia of Strategic Communication (Wiley-Blackwell, 2018), Crisis Communication (Handbook) (Mouton de Gruyter, 2020), and has published more than 85 scholarly articles or book chapters. Together with Finn Frandsen, she was awarded the KOM'Prisen 2019 by by the Danish Union of Journalists (Media & Communication) and Kforum (Danish community for communication professionals) for their contributions to the professionalization of corporate communication in education and business in Denmark, and for their internationally renowned crisis communication research.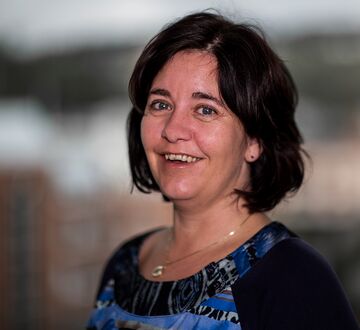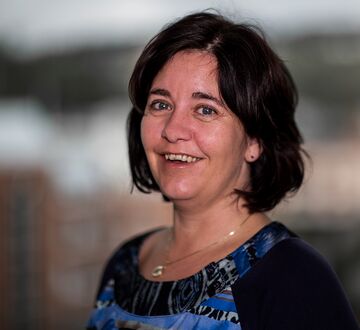 Mona Solvoll
At BI Norwegian School of Management Solvoll teaches classes in digital communication, media economy and strategic media planning at various levels. She is the AD for bachelor's in digital communication and marketing.
Solvoll was the research leader of the project Digitization and Diversity in the Media Sector. Her research focus was digital business models in local newspapers. She is now the project leader of the project Media Innovation During the Corona Crisis (MICC).
Cathrine Torp
She has more than two decades experience from heading up communication for companies such as Statoil, Storebrand, Total Norge, and Aker before joining RCN in 2018.
Kia Haring
Kia has more than 20 years of experience in international marketing and corporate communications from tech and energy industries as well as from the agency side. Kia is a member of the board at ProCom, Finnish Association for Communications Professionals and a Nordic representative at the board of Global Alliance for Public Relations and Communications Management.
Maria Isaksson
Recent projects focus on Norwegian rhetoric during the Covid-pandemic, and on visionary rhetoric of Norwegian new year addresses. Maria earned her PhD at Åbo Akademi University, Finland; she is also Docent at Åbo Akademi University. She has published in journals such as: Corporate Communications: An International Journal, International Journal of Public Sector Management, and Journal of Communication Management.
Suzanne van Gils
Recent projects focus among others on ethical leadership communication and meaningful work. Before joining BI in 2019, Suzanne has worked as an assistant professor at Maastricht University, and as a post-doctoral research fellow at Kühne Logistics University in Hamburg. She earned her PhD at Rotterdam School of Management. Suzanne has published in top tier journals such as Human Relations, Leadership Quarterly, and Journal of Business ethics.
REGISTER
Register for digital attendance by pressing the button below
Register for physical attendance by pressing the "register" button below
Share this article:
;