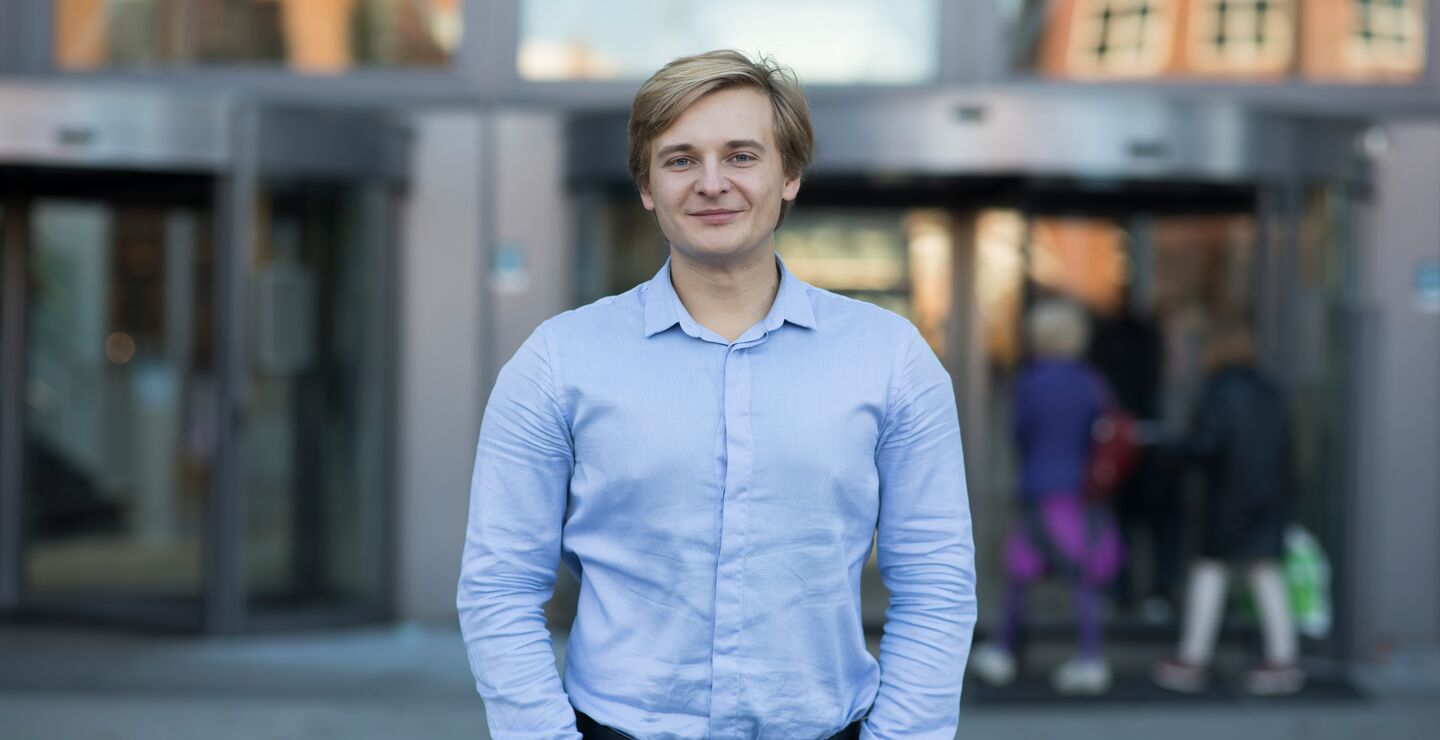 Unlike many of his class mates, Valentyn did not want to settle in a bank, investment company or consulting firm and now enjoys working with the combination of finance and IT skills the telecom business requires. His greatest motivation to do an internship, which paved the way for a permanent position, was to test his knowledge from the MSc program in Finance.
"The experience and knowledge I gained during my internship went above my expectations. Initially, I wanted to get training and insights in financial computations and documentation, but being an intern at Telia gave me so much more," Kmarsci says.
Amongst his most important tasks as an intern were to analyze tax payments, structure and methods to smooth fluctuations and compare actual and forecasted values for revenues and costs.
"The internship at Telia gave me an understanding of my strengths and weaknesses, and helped me figure out what I want to do in the future," he says.
Today, he has many of the same tasks, but is also more involved in development of the financial system and finance controlling than he used to.
The Norwegian lifestyle
Valentyn appreciates the Norwegian way of life and plans to stay in Norway after graduation to continue to work for Telia.
"The society and cultural environment is a good match with my personality. I try to engage in the Norwegian lifestyle. When it's snowing I usually go skiing with my friends after work, or we go hiking and running. "
He also appreciates the student life at BI.
"BI is a fantastic place to study. Excellent professors and an appealing campus with modern facilities. I believe BI really helps you achieve your goals," he says.