Well-known Norwegian products as canned mackerel in tomato sauce and other Norwegian Seafood products have already found its way to shop shelves in Vietnamese grocery stores using Tradingfoe's platform, and more is on its way according to Thomas Dang. He is one of the founders of Tradingfoe, Chief Executive Officer and student at BI Norwegian Business School's bachelor program in business administration.
"Our main focus so far this year has been to get the marketplace up and running and onboarding relevant market makers from Norway, Vietnam and Myanmar. In fact, we got interest from five other markets already and they are also listed on our platform," says Dang.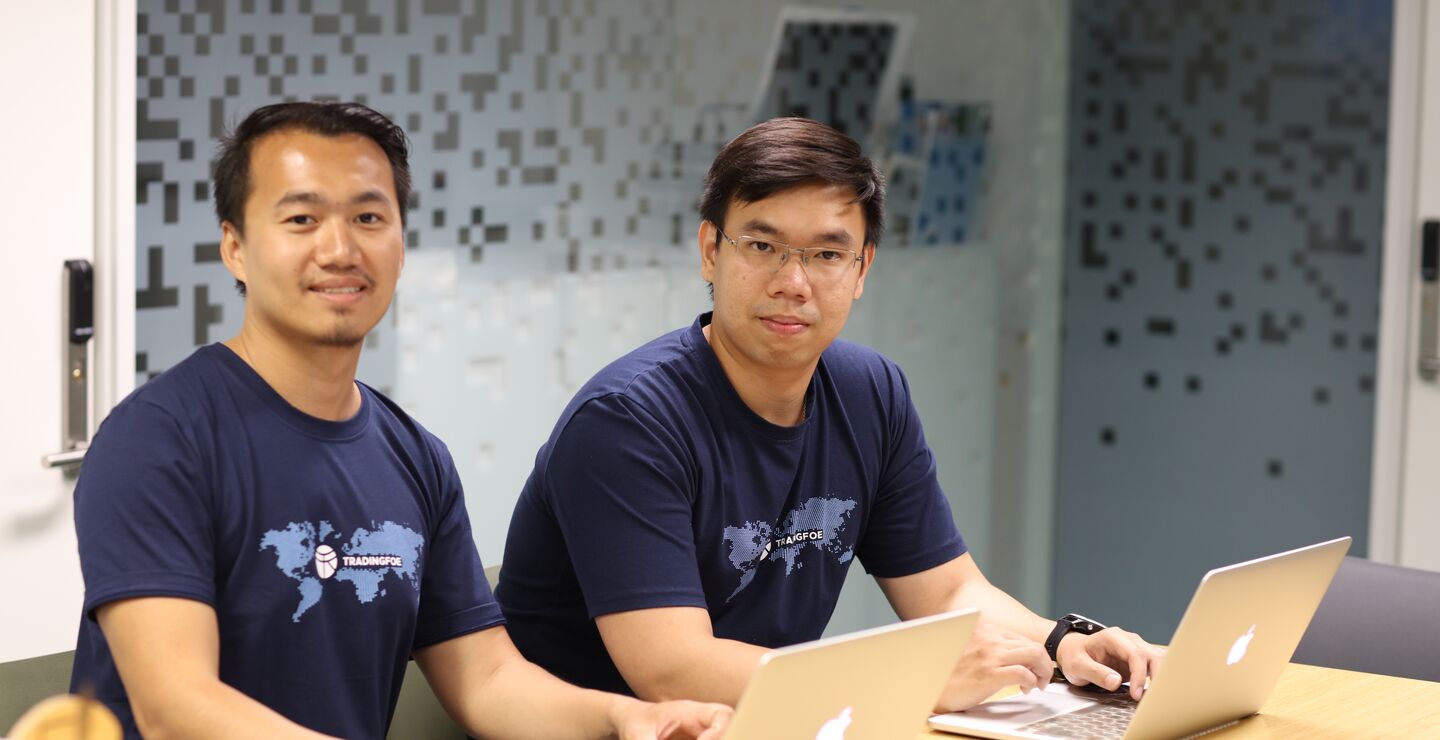 With a merchandise value of $939 000 recorded through Tradingfoe's platform, the firm has already exceeded its financial forecast for 2019. It also aims to generate revenues of $100 000, which Dang together with his fellow student and co-founder Mo Zaw Win describe as a "reasonable" target given their current position.
Today, they have attracted 35 orders and have more than 200 products in its portfolio consisting of 100 sellers and 54 buyers.
Last month's official launch in Vietnam, together with well-known logistic partners as DHL and distribution partners as 7-eleven and Viet Sin, is the first stop in a bigger expansion strategy to penetrate other Asian markets.
The firm has also signed a strategic partnership with UOB Bank, United Oversea Bank of Singapore (the largest bank in Singapore) to make cross-boarder trading easier and to empower small and medium sized businesses in Asia to engage in global trading.
Dang explains that only 19 percent of the business-to-business e-commerce market has been occupied worldwide, with Alibaba as the single biggest player with a market share of around 12 percent. The rest is in play, representing a key growth opportunity for the young company.
"The rest of the 81 percent is still unoccupied, either in the form of unconnected markets or vertical marketplaces. And TradingFoe fits into the unconnected markets segment. We are not competing with Alibaba and Amazon and they are not focusing in our segments, as they are busy defending their own market shares from each other and other new vertical marketplace players, "says Dang.
Looking for investors
The company is currently looking for investors to contribute with up to $1.2 million to fund its growth strategy forward.
Data architecture, real time chat translation language, mobile payments and taxes & custom calculations are some of the services that are currently in the pipeline where new capital would come in handed.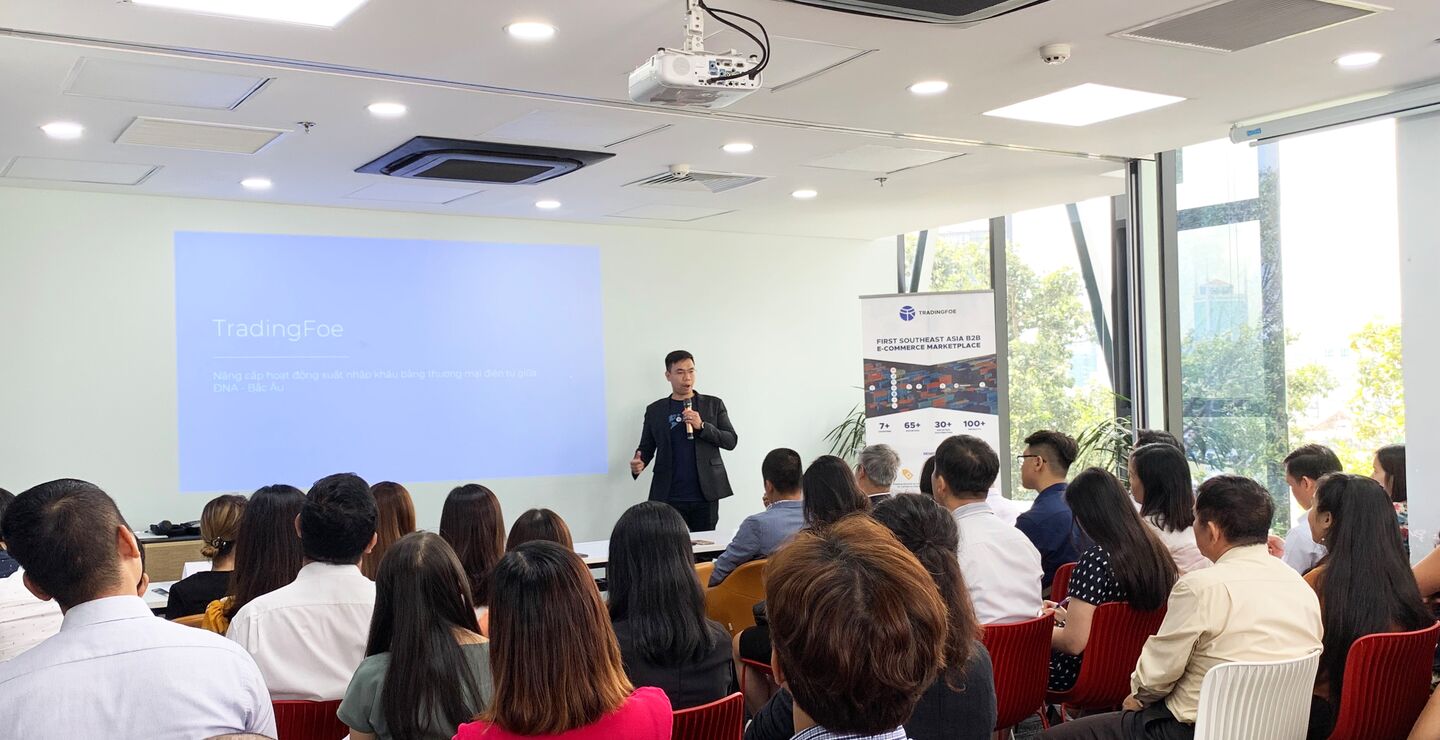 So far, Tradingfoe's main focus has been to develop a distribution network in Vietnam with a selected number of products, while the next step is to scale suppliers from Nordic countries and continuously adjusting its product portfolio through interaction and feedback form buyers with local offices in Vietnam.
"In order to scale the business fast we are looking for external investor to join next phase," says Dang.
Tradingfoe's existing shareholders list consist, as with most start-ups, of private persons, friends and relatives. These days the management is engaging venture capitalist firms and other angel investors in Norway and around the world to secure new funding.
Combining start up business and studies
Dang and Zaw Min have spent a lot of time in BI's start up lab over past semesters where they have combined studies with all the work and efforts involved with starting a new business. As they both occupy two of the core positions of the management team of Tradingfoe, they have been forced to make tough priories between how much study time they could sacrifice on the cost of start-up opportunities.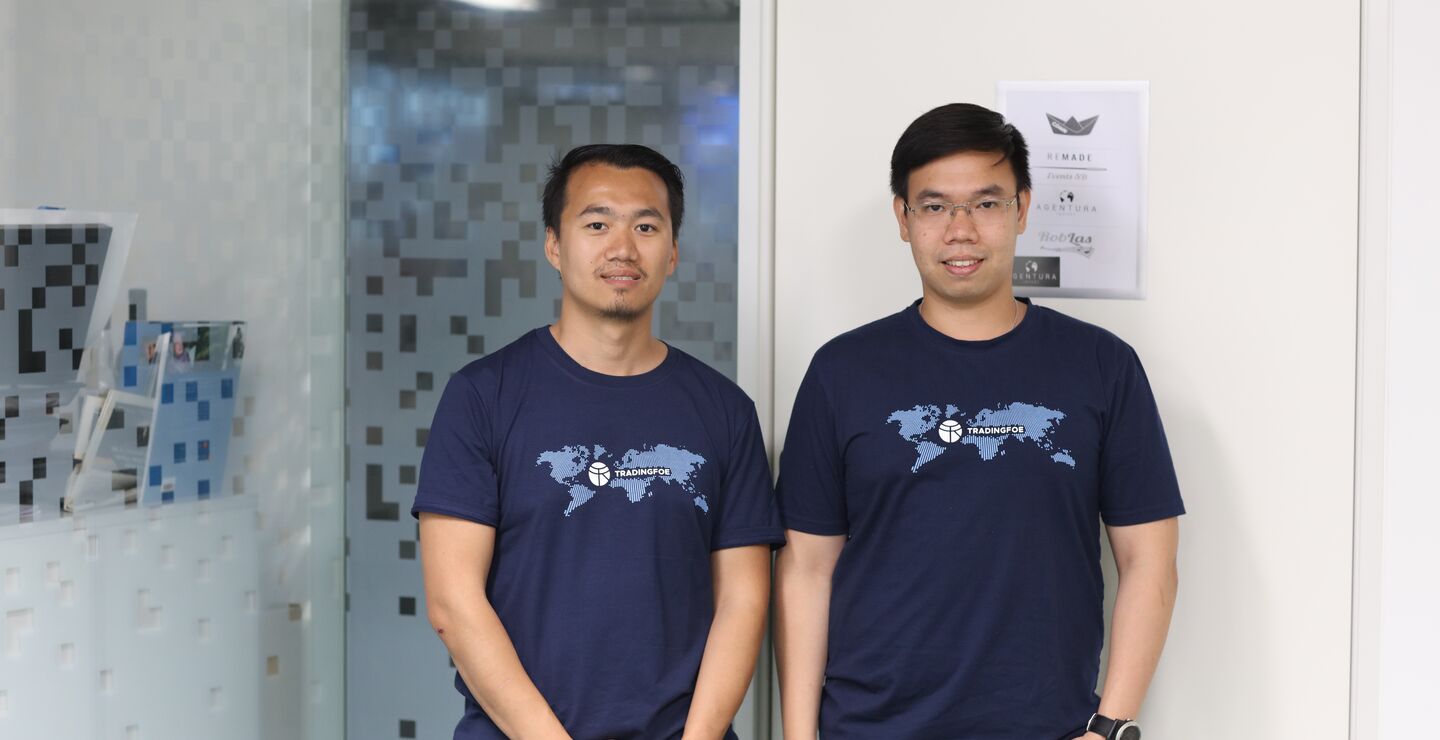 "Firstly, we have to determine our short-term and long-term career goals and how the school fits into them. Each situation depends on the urgency of deadlines, but we are setting priorities for which goal to focus on at any given moment, " says Dang.
They recommend creating a to-do list that identifying goals each day and a daily checklist to highlight the most important deadlines, as these can help to stay focuses and optimize specific goals.
About Tradingfoe:
First Nordic-South East Asian focused B2B e-commerce platform enabling cross-border trading.
The company offers an AI & Blockchain driven marketplace.
Tradingfoe enables ease of doing business for Nordic & Asian SMEs, helping them find the right international partner and increase their revenue potential.
Tradingfoe currently has 12 employees with background from technology companies as Uber, Grab, Opera Software, Nike, Bank of America, Gelato, 7-Eleven, Silicon Trait, Tiki.