The new provosts will be part of the top leadership team and will have shared responsibility for further developing BI as a world-class business school through excellence in research, high-quality education programmes, outstanding student learning experiences and close interaction with business and the public sector.
"The new provosts need to be ambitious and dedicated with excellent interaction skills and the ability to lead and implement change. As part of the top management team, we expect the new provosts to have a comprehensive perspective and actively realise BI's strategic ambitions by contributing to collaboration between faculty, administration and business interests", says Karen Spens.
The new provost team will have key roles in the work to develop BI through a balanced focus on education, research, and societal impact. The provosts will have ownership of BI's strategic development and be responsible for creating a strong and united management team able to secure efficient collaboration, promote innovation, and build an organisational culture characterised by diversity, inclusiveness, and supportive leadership practices.
Karen Spens will take up the position as president of BI from August 1.
"It is with great pride and excitement that I take on the challenge of leading Norway's number one business school. I am joining a well-run and high-performing institution with a great track record. Forming a new management team is an important first step for me in this process. I want to develop a team with shared goals and priorities founded in BI's strategy."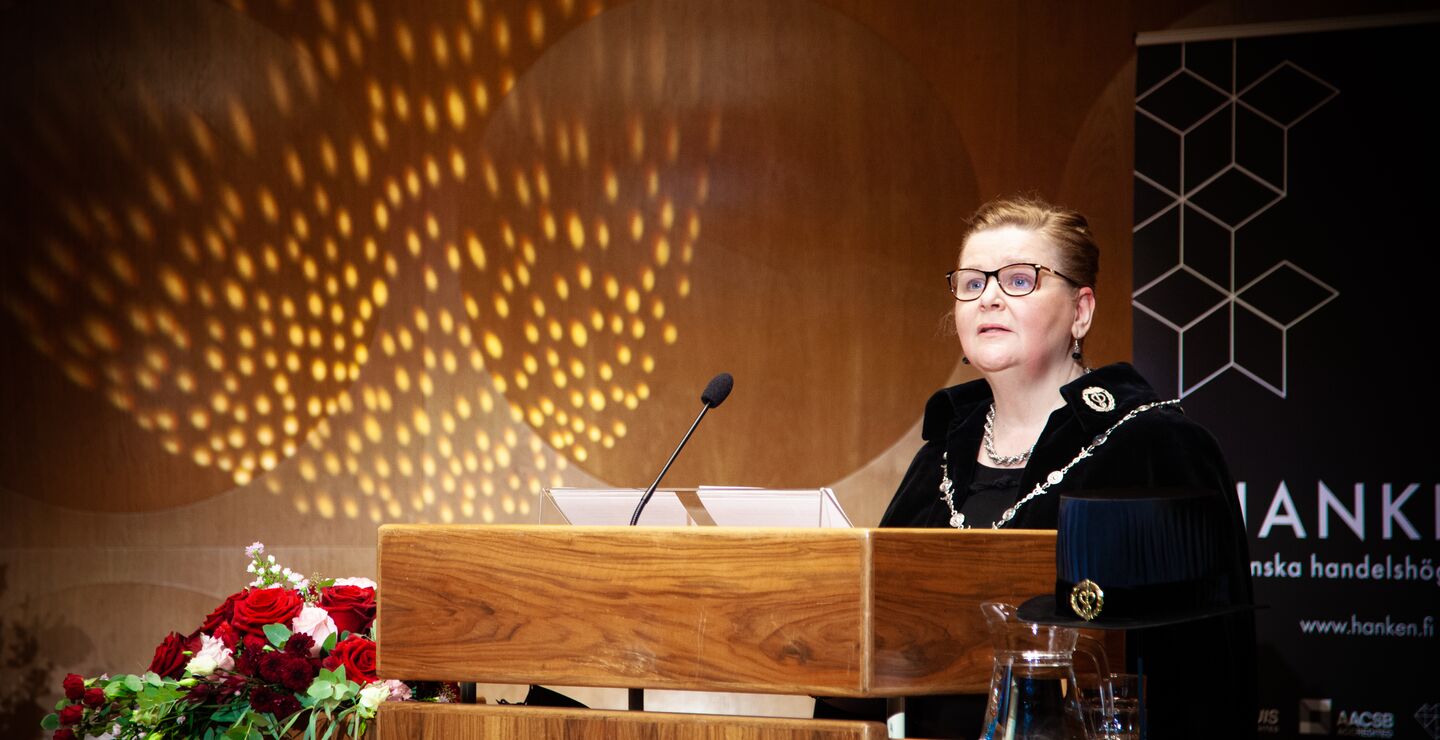 Provost Academic Resources
Provost for academic resources will pay special attention to developing a world-class faculty with impact on the international research agenda, impact on student learning and impact on business practice and society.
Provost Student Learning
Provost for student learning will pay special attention to developing BI's future delivery and distribution models with varied and student-centred learning activities and flexible learning paths, as well as fully digital versions of full-time study programmes.
Provost Research and Societal Impact
Provost for research and societal impact will pay special attention to developing and supporting BI's research ambitions with an aim to advance world-leading research and generate knowledge that is recognised in the international academic community as well as having an impact on practice in business and society at large.
Provost Academic programmes
Provost for academic programmes will pay special attention to further developing and strengthening the academic programme portfolio at BI combining internationally recognised research with relevance to secure internationally attractive programmes at all levels.