Advantage
President on: Innovation
"I believe that our ability think of "very good" as not being good enough is important. We always keep looking for better ways to operate."
‒ The main topic of this edition of Advantage is innovation. What do you put into this?
‒ The best definition that I know of is that innovation is the result of the interaction between people who are different with regard to what they can do and what they actually do. It is all about cultivating good ideas and finding new and better ways to do things, either by using technology or human resources. Technology is not only about developing new solutions; it is also about incorporating those solutions into the DNA of the organisation.
‒ What factors are important for innovation in your organisation?
‒ At BI, we are already doing a lot of good things. However, I believe that our ability to never accept very good as being good enough is important. That we are always looking for better ways to operate.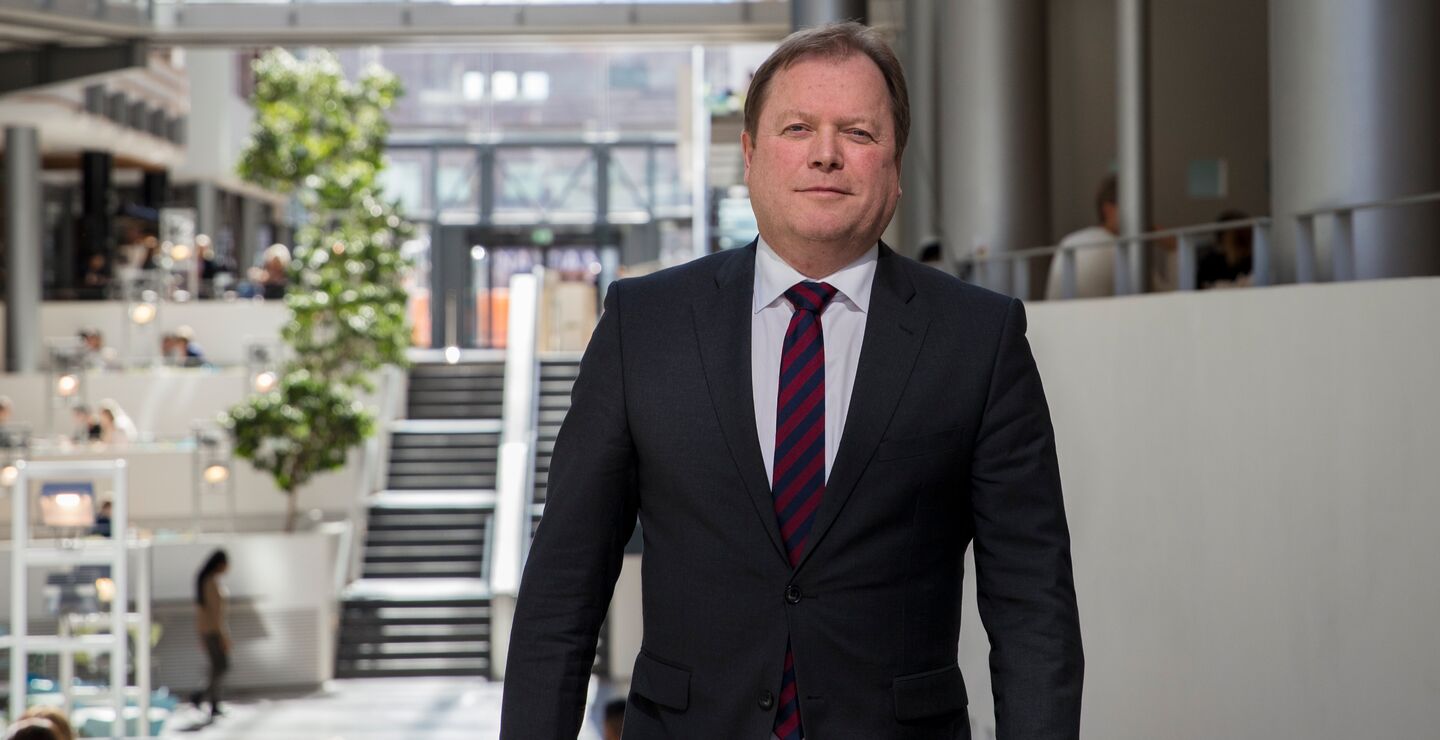 ‒ In your opinion, what are some important steps BI can take to be more innovative?
‒ There are plenty of things. We have implemented sustainability, technology and internationalisation in our governing strategy and programmes because it is the right thing to do, and because we see that our students and their future employers expect it from us. We have established the Start-up Lab in Oslo, and launched an entrepreneurial collaboration with Tsinghua University in China. Through our cooperation with regard to the FOME alliance, I hope we will succeed with creating a fully digitalised teaching platform. This will make us much more competitive in the future. I am very optimistic!
‒ Could you describe good innovation leadership?
‒ Based on my definition of innovation, I think leaders need to facilitate and ensure interaction between employees in their own organisation, and between their organization and other businesses.
‒ Have you read or heard something exciting on this topic recently?
‒ Harvard Professor Teresa Amabile was recently awarded an honorary doctorate at BI. She gave an interesting lecture about creativity which pointed out the importance of identifying the activities in your life that stimulate you the most, and she stressed that we don't lose the ability to be creative as we get older. It almost made me look forward to retirement!