BI Research Centre
Simula@BI
The purpose of Simula@BI is to facilitate collaboration on research and teaching in data science between BI Norwegian Business School and Simula Research Laboratory.
Tuesday, 30 November 2021 - BI

Simula@BI officially opens

Monday, 08 November 2021 - BI

BI launches new and future-oriented MSc and BSc programmes

Thursday, 28 October 2021 - BI

BI joins Norwegian Artificial Intelligence Research Consortium (NORA)

Wednesday, 20 October 2021 -

Official opening of Simula@BI
What is Simula@BI?
Simula@BI is a research center that focuses on applied and fundamental research in data science, with focus on applications in the intersection between business and data science. The center is a collaboration between Simula and BI, and aims to facilitate collaboration in the extended Norwegian data science community.
Vegard Høghaug Larsen is the head of the research center. Leon Moonen from Simula is engaged as an adjunct researcher at BI Norwegian Business School.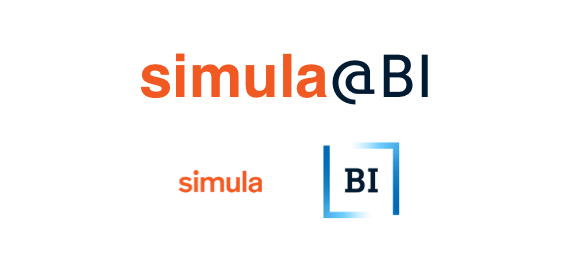 Contact
Handelshøyskolen BI
Nydalsveien 37
0484 Oslo
Sentralbord: 46 41 00 00